Marvellous Motoring Clothing
Discover the first cars ever made and the clothes their drivers had to wear! This differentiated activity booklet supports our Materials and Movement and Journeys Through Time programmes and is suitable for children from EYFS to KS2. These activities can be used in preparation for a visit to the Museum, as follow up work after a visit or to support learning from home.
There are two packs to download; the Activity Pack and Teacher Guidance Pack - see below.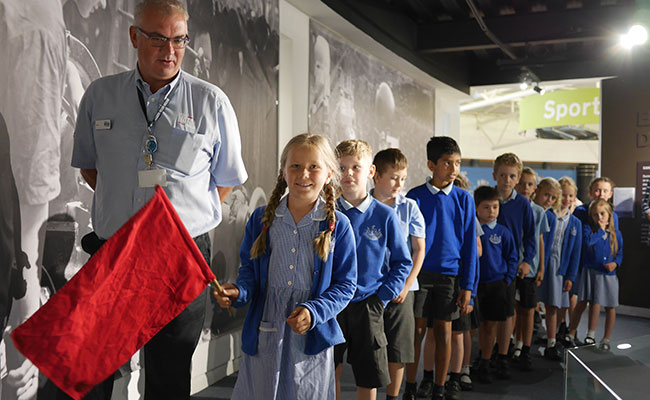 Marvellous Motoring Clothing - Activity Pack
Contains fun and accessible activities suitable for EYFS to KS2.
Activities cover a range of subjects such as History, English and Maths.
Activities help develop key skills such as sentence construction and listening skills.
Includes a range of tasks that can be done at home or in school.
Marvellous Motoring Clothing - Teacher Guidance Pack
Contains detailed curriculum links
Includes solutions and answers relating to the Activity Pack
Gives helpful hints and tips of how to complete the activities at home or in school
Provides suggestions of how to extend the activities for further study or to challenge the more able
Includes further support materials and resources