Find out more about the British car industry through a 45 minute virtual history talk with our team. With different talks focusing on specific cars and themes, there is something for everyone! Talks start from £60 and are delivered via video call. Assistance can be provided on request.
Talks currently available:
The Evolution of the British Motor Industry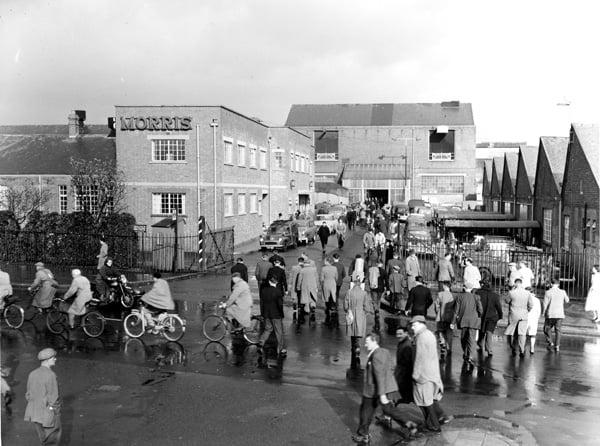 Reflecting on one of the greatest stories of the modern age, here we shed new light on the evolution of the British motor industry. Shaped by the events of over a century of British life, we examine a period which began with steam trains and bicycles and encompassed unimaginable technological and social developments. Is it a story which makes us proud or could more have been achieved? Were opportunities exploited or squandered?
We will explore issues that have made their mark on the British motor industry. The impact of new technologies, production methods and engineering advancements as well as influences of globalization and the long-term effects of pollution.
So our story has all the elements of a good story: rags to riches, riches to rags, greed, crime, power, and politics all in the context of two world wars and sheds new light on the evolution of the British motor industry.
'Wizardry on wheels' the Mini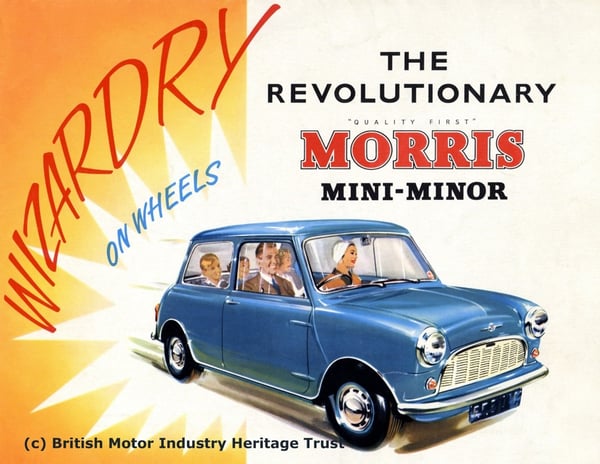 An illustrated talk on the history of the Mini. The car that revolutionised the world of motoring.
Created to respond to a fuel crisis. Inspired by the genius of Alec Issigonis with over 5,500,000 produced over forty years. It is a car of legend, of fashion, of sporting fame. It was voted European car of the 20th century. A genuine world icon.

The talk explores the background to its development, the challenges addressed and the personalities involved, using illustrations from our very own Museum archives.
It is about Britain casting aside the hum drum and forging an entirely new motoring concept that led the world. The Mini is part of our nation's heritage. Let us take you back to those days and celebrate the little car that redefined the cars we drive today.
'The Most Beautiful Car in the World' the Jaguar E-Type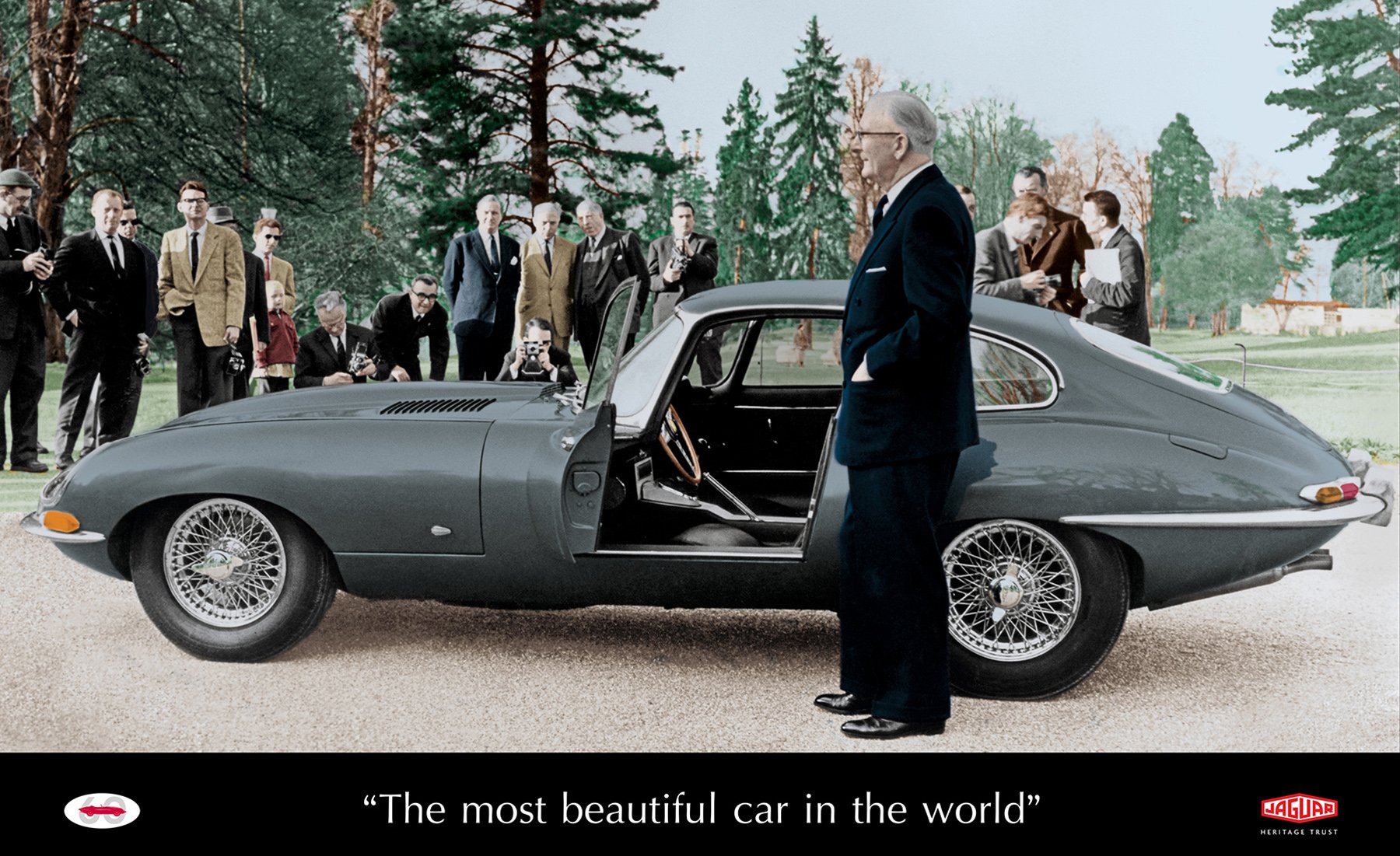 As one of its series of History Talks, the British Motor Museum present 'The Most Beautiful Car in the World' with Jaguar Daimler Heritage Trust.
This is the story of the Jaguar E-type and the impact it made on the society of the sixties and seventies. Designed by Malcolm Sayer and built at Jaguar Cars' Browns Lane factory in Coventry it was introduced to an astonished world at the Geneva Motor Show in March 1961 and took the motoring world by storm. Its commercial success, its sporting and competition success, its recognition as a design icon of the century and its lasting appeal to motoring enthusiasts right up to the present day are all part of the story of this unique and beautiful motor car.
Talks coming soon:
- The Car's the Star
- History of the British Sports Car