Discover the story of how Daytona became, and continues to be, one of the most successful British motorcycles of all time.
The legendary Daytona 200 is a 200-mile race that has been taking place annually for over 80 years at the Daytona International Speedway in Florida, USA. In 1966, after a difficult practice, Buddy Elmore started 46th on the grid and fought his way through to win, beating the might of the 750cc Harley-Davidsons. From this incredible moment in racing history, the Triumph Daytona name was born.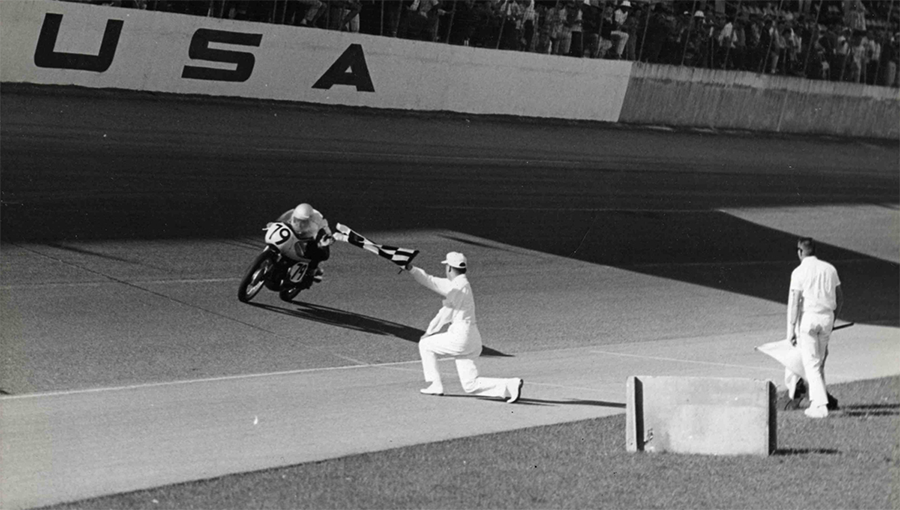 The Legendary Daytona Motorcycle exhibition showcases unmistakable machines, each with a fascinating story to tell. From Buddy Elmore's 1966 historic Daytona 200 winner to the first ever official Moto2™ Dorna Sports licensed motorcycle; the Daytona Moto2™ 765 Limited Edition.

Come and see the prolific progression of the Daytona racing name and its evolution over the years. With thanks to the Dick Shepherd Collection. As part of a new collaboration with Triumph Motorcycles Ltd, this exhibition is one of two planned to run until 2023.