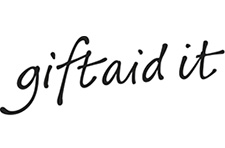 BUY 1 DAY GET 12 MONTHS FREE!
If, instead of paying our normal admission charge, you choose to make the British Motor Museum a gift of the same amount, we will give you FREE admission for a year with our Annual Pass (excluding 5 Annual Pass exempt event days).
If you're a UK taxpayer and you agree to Gift Aid this donation, the government will give us an extra 25% on top of your donation. This extra money helps us continue our educational, conservation and charity work and does not cost you a penny.
Gift Aid is a great way to support UK charities; if you would like to find out more about the scheme click here.
Please be a Gift Aid visitor it make a big difference to our charity!
Terms & Conditions
In order for you to make a Gift Aid Donation you must:
Be paying for yourself or your family to visit the British Motor Museum.
Expect in the current tax year to pay Income Tax or Capital Gains Tax at least equal to the tax the charity reclaims on your donation.
Click here to see the Annual Pass exempt event days for this year
Gift Aid tickets cannot be used in conjunction with Tesco Clubcard Partner codes, Annual Memberships or any other promotional vouchers.
Gift Aid tickets are non-transferrable and cannot be purchased for anyone other than the purchaser therefore cannot be given as a gift.