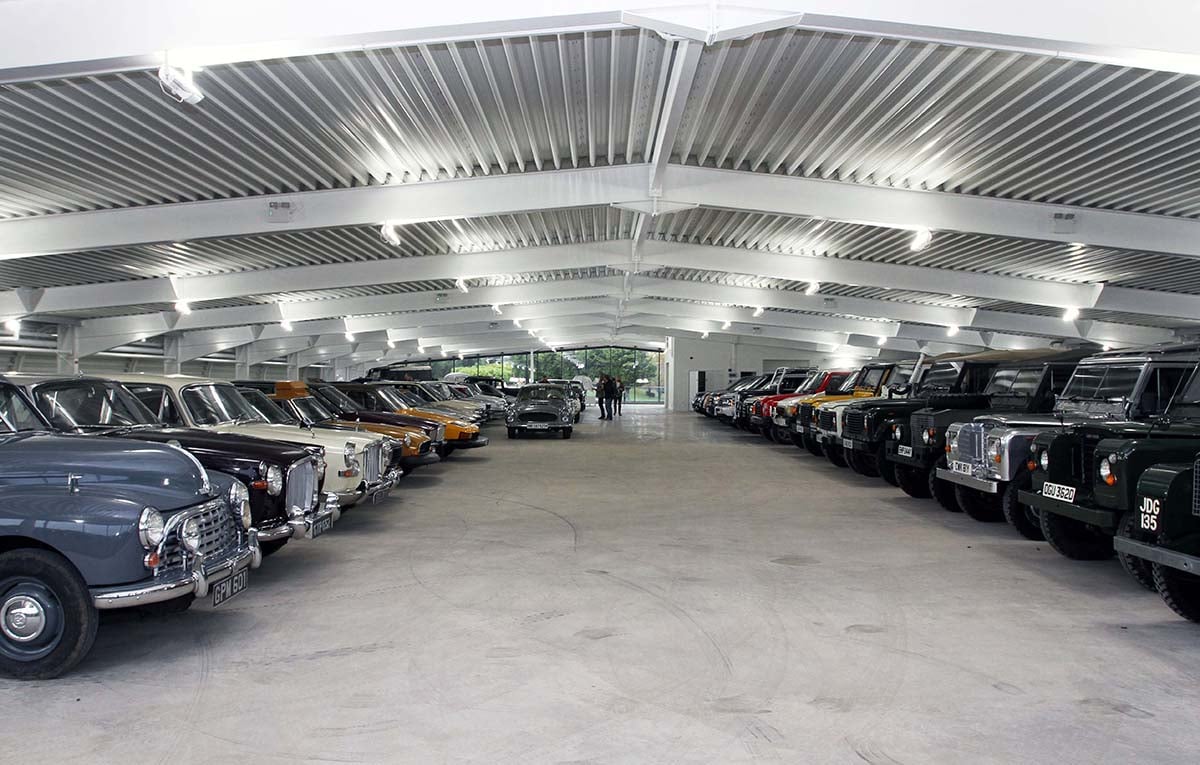 Reserve Collections
Inside the Collections Centre there are nearly 250 cars; the same mix of interesting and unusual models that are in the Museum; from some of the oldest British cars, to sports cars and one-off prototypes, some of which have rarely been on display to the public before. There is also a wide selection of models from the world's most comprehensive public collection of Jaguars and Daimlers.
But please note, this is a store, not a Museum, there is limited information provided about each vehicle and the vehicles are closely parked so it is not possible to walk between or see inside all of them. However, our knowledgeable volunteers will be on hand within the building to answer any questions.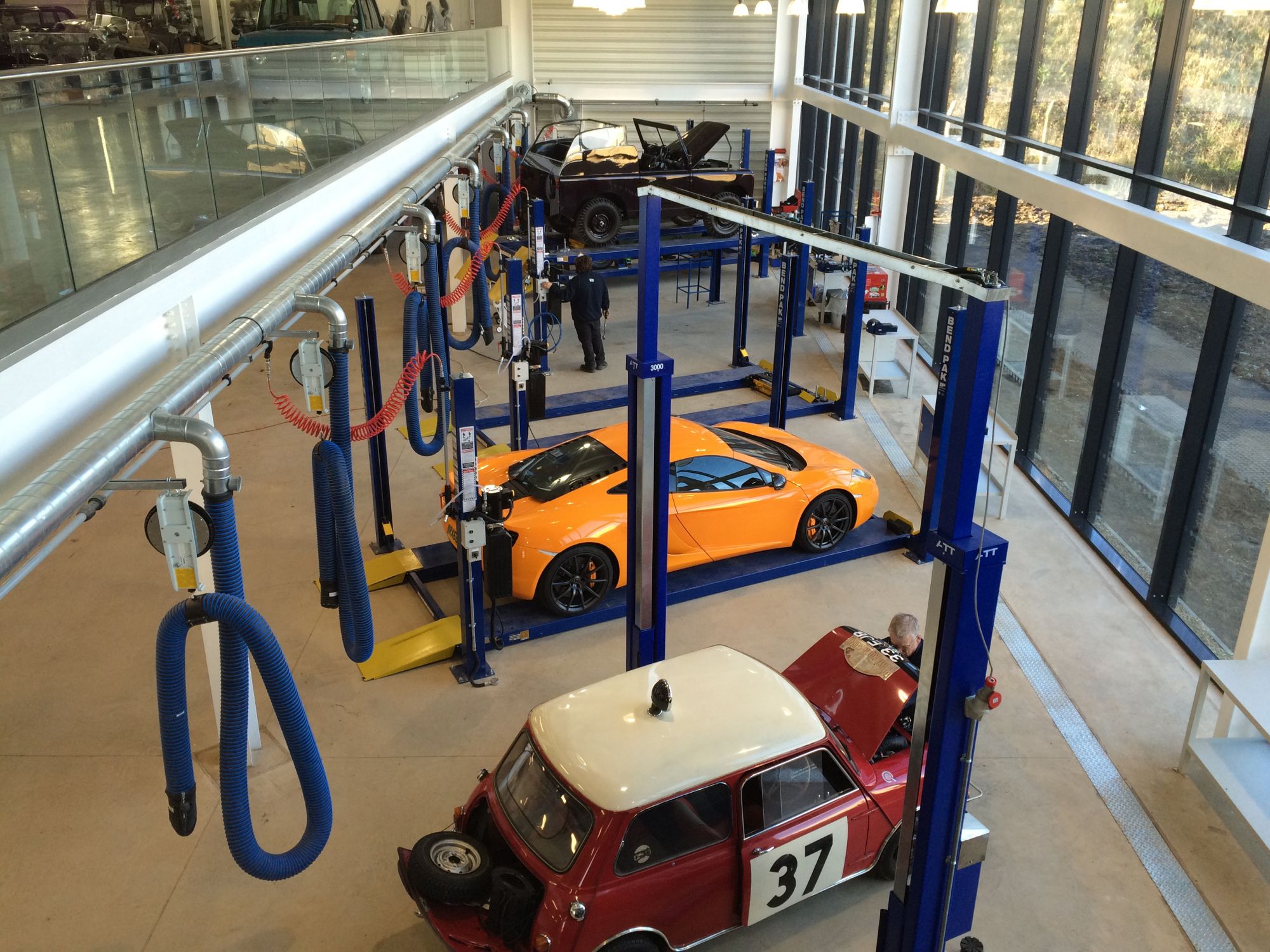 Restoration Workshop
The Restoration Workshop is another important part of the Collections Centre. From the Viewing Gallery on the first floor you can watch our technicians carry out the busy daily tasks of looking after such large and varied collection.