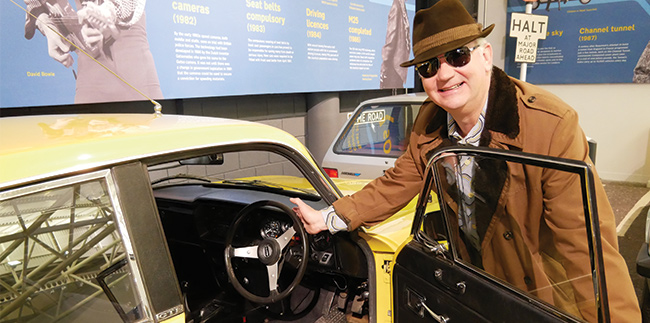 We look forward to a time when our staff can visit you in person but for now we have introduced Tours from Home, our new virtual Museum tours for Community Groups.
Tours from Home - £60
Join us any day of the week and experience a bespoke live tour of the Museum for your group via video call. Travel along our Time Road and meet characters from Britain's motoring history as they bring the vehicles from each decade and their stories to life. Perfect to share stories and create new memories!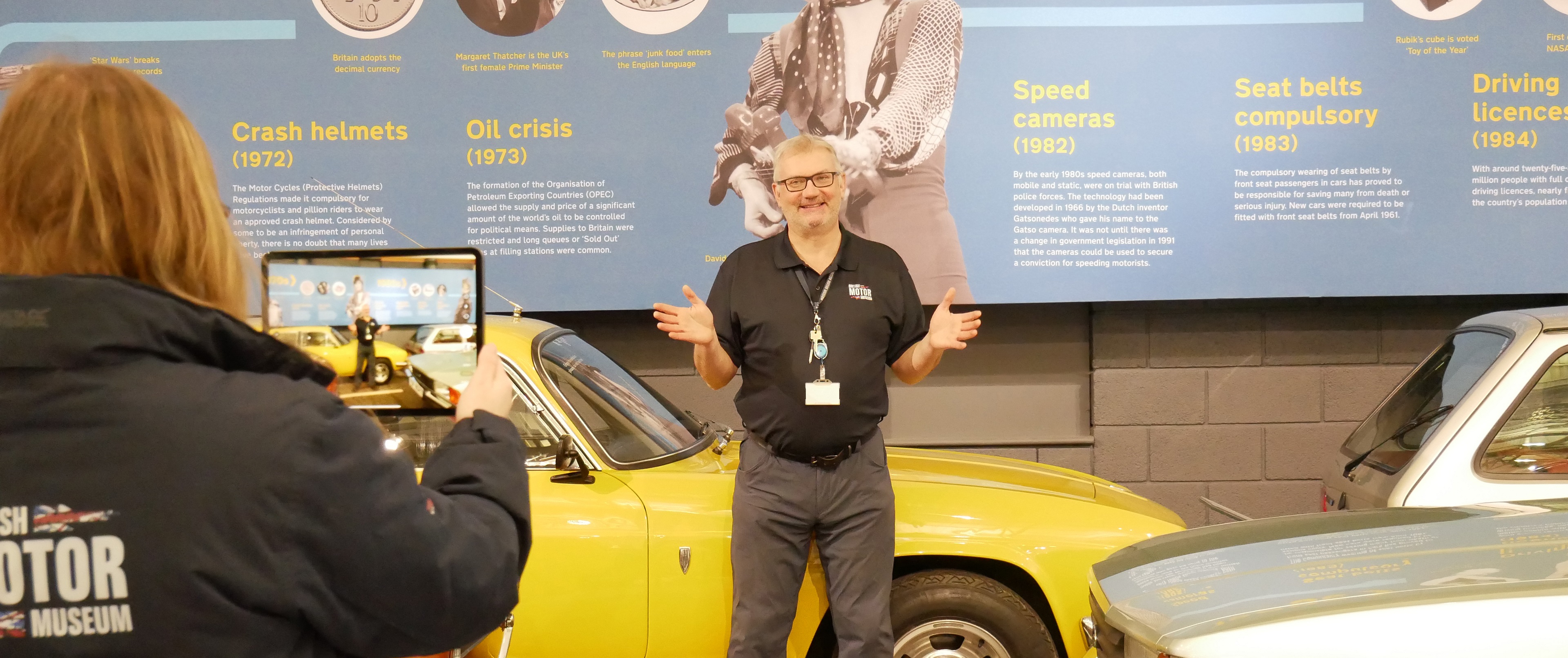 Simply pick your theme from the options available and our team will bring you an engaging and interactive tour for up to an hour. A unique opportunity to get the whole Museum to yourselves for just £60!
Themes to choose from:
- 1900s to 1920s
- 1930s to 1940s
- 1950s to 1960s
- 1970s to 1980s
- General tour with Bertha Benz and Barry Wheeler the car dealer
- Early Motoring: a chat and Q&A with William the Edwardian Chauffeur
The tour was very well led and very descriptive covering all aspects, and left the residents with no need to ask questions, as said by one of the residents "how can we ask questions when they have covered it all so well?" - Barchester - Cubbington Mill
To book or find out more, contact the Community Team on;
t: 01926 927823
e: community@britishmotormuseum.co.uk
We also offer Virtual History Talks about the British Motor industry. If you feel that would be more suited to your group you can find out more here.