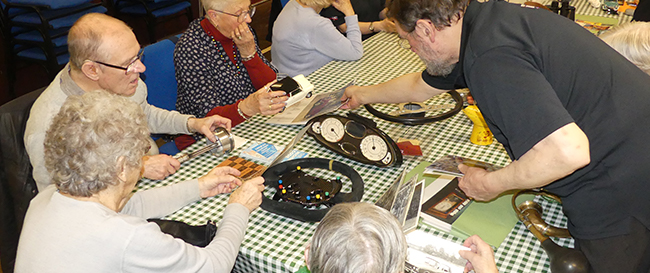 The Learning Team is excited to announce our new virtual sessions for those who cannot visit the Museum.
Tours from home for £60
Experience a bespoke tour of the Museum for your group via video call, sure to spark some fascinating conversations. The technology will be provided, you just need Wi-Fi! Simply pick a decade from 1900 onwards and our team will deliver an engaging and interactive tour for up to an hour.
If you are interested in booking or finding out more, contact the Bookings Team on;
t: 01926 649649
e: bookings@britishmotormuseum.co.uk