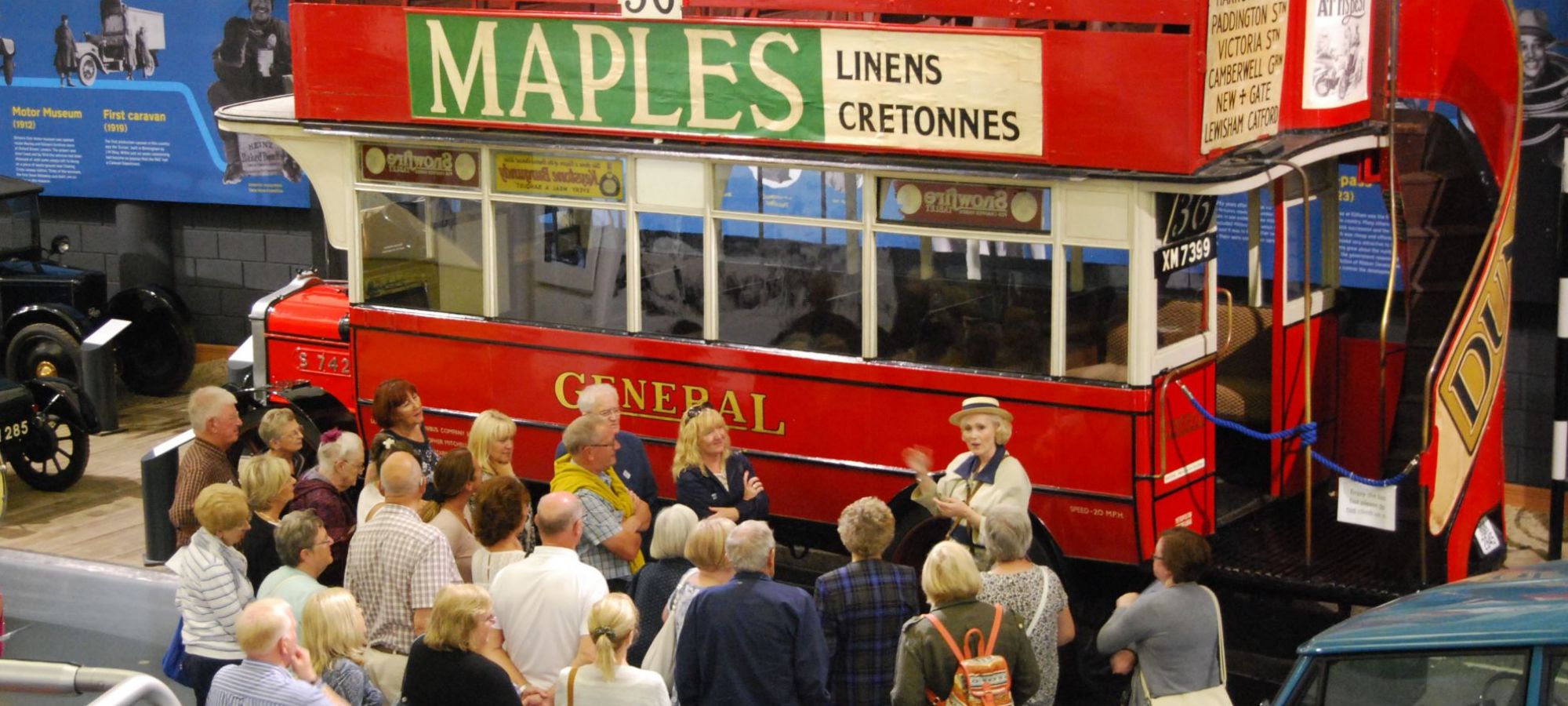 The British Motor Museum is great for groups. We offer a range of exclusive discounted packages for pre-booked groups of 12 or more starting from £10 per person.
Your group can explore the world's largest collection of historic British cars through our exciting interactive exhibits. See concept cars that never made it into production or some iconic famous firsts that are now Britain's motoring icons. Whether you are young or old, there is sure to be a car in the Museum's collection of over 300 that you will recognise, be it reminiscing over the first car you ever owned or the cars you aspire to.
Not only do you get discounted Group rates*, the organiser comes in free, there is FREE coach parking along with driver benefits.
Make your group visit extra special and pre-book a private tour. Private tours can be of the main Museum or the Collections Centre (which houses our reserve car collection). Either tour will give you a detailed insight to the Museum and its collections. For more information about our tours see below.
Contact our Bookings Team
t: 01926 895295
e: bookings@britishmotormuseum.co.uk
Download a Group booking form here
*Group Rates Terms & Conditions:
To qualify for discounted rate of £10 per person and a free organiser place, the group must consist of a minimum of 11 full paying visitors. Any visitors with an annual pass or Membership must be in addition to the 11

Group Visits

must be pre-booked

at least 1 week in advance of your visit

Groups arriving without pre-booking will be charged at the full Museum on the day price
---
Guided Tours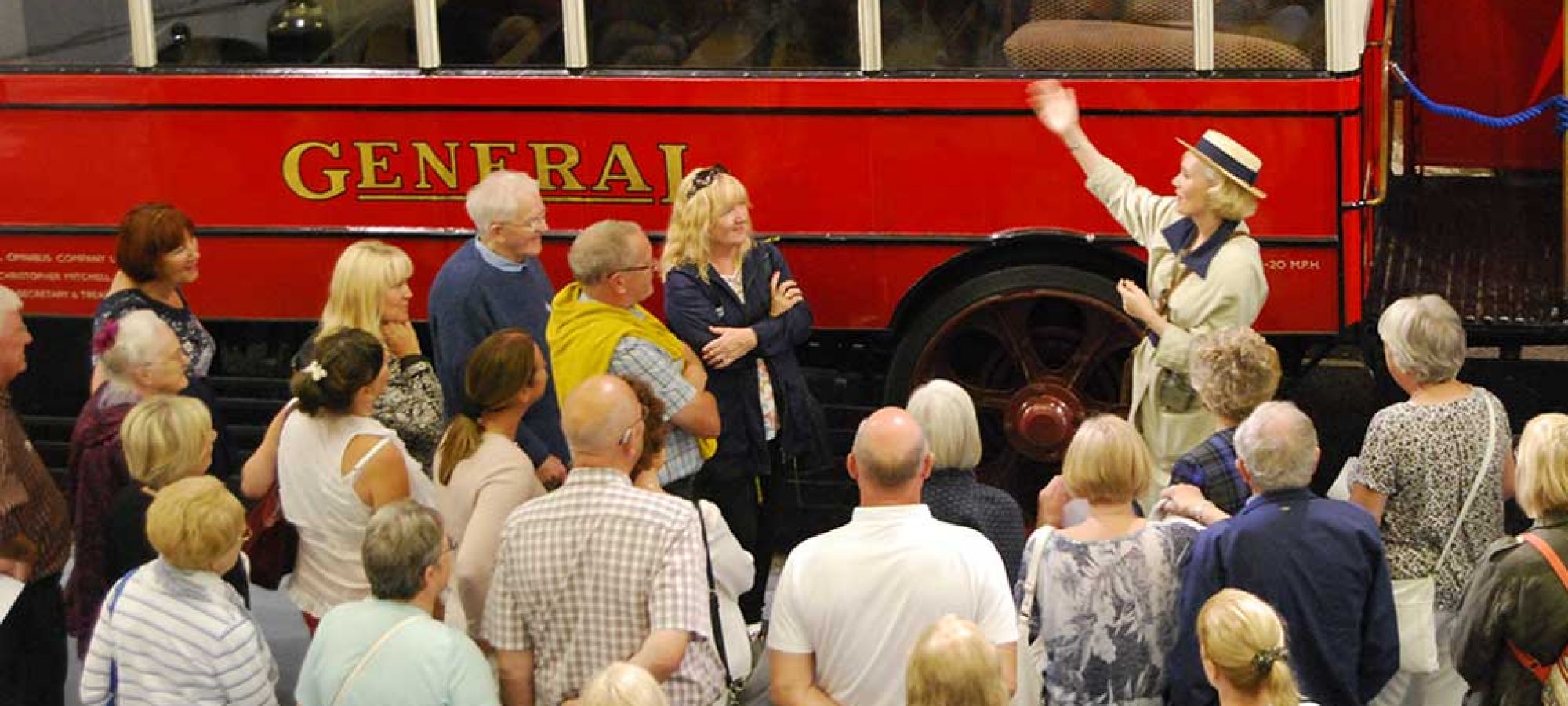 Private Group Tours
of the Museum
An overview of the Museum highlighting the key cars in our collection and the history of the British motor industry.
Must be pre-booked.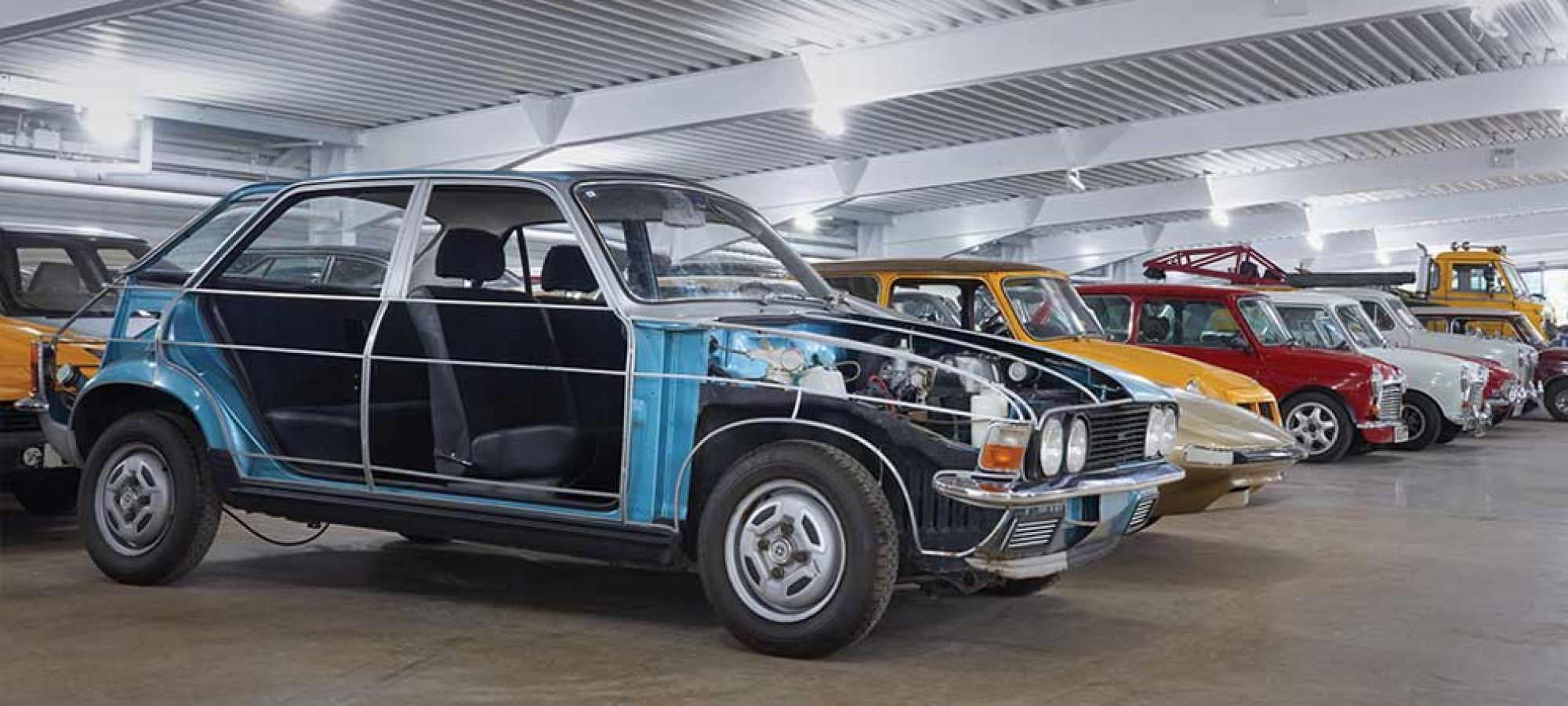 Private Group Tours
of the Collections Centre
Take a look 'behind the scenes' with a private tour of the Collections Centre.
Must be pre-booked.
Private Group Tours
Option 1: Tour of just the Museum or the Collections Centre. Approximately 45 minutes. £45 per guide (max 15 people per tour)
Option 2: Combined tour of the Museum and Collections Centre. Approximately 90 minutes. £60 per guide (max 15 people per tour)