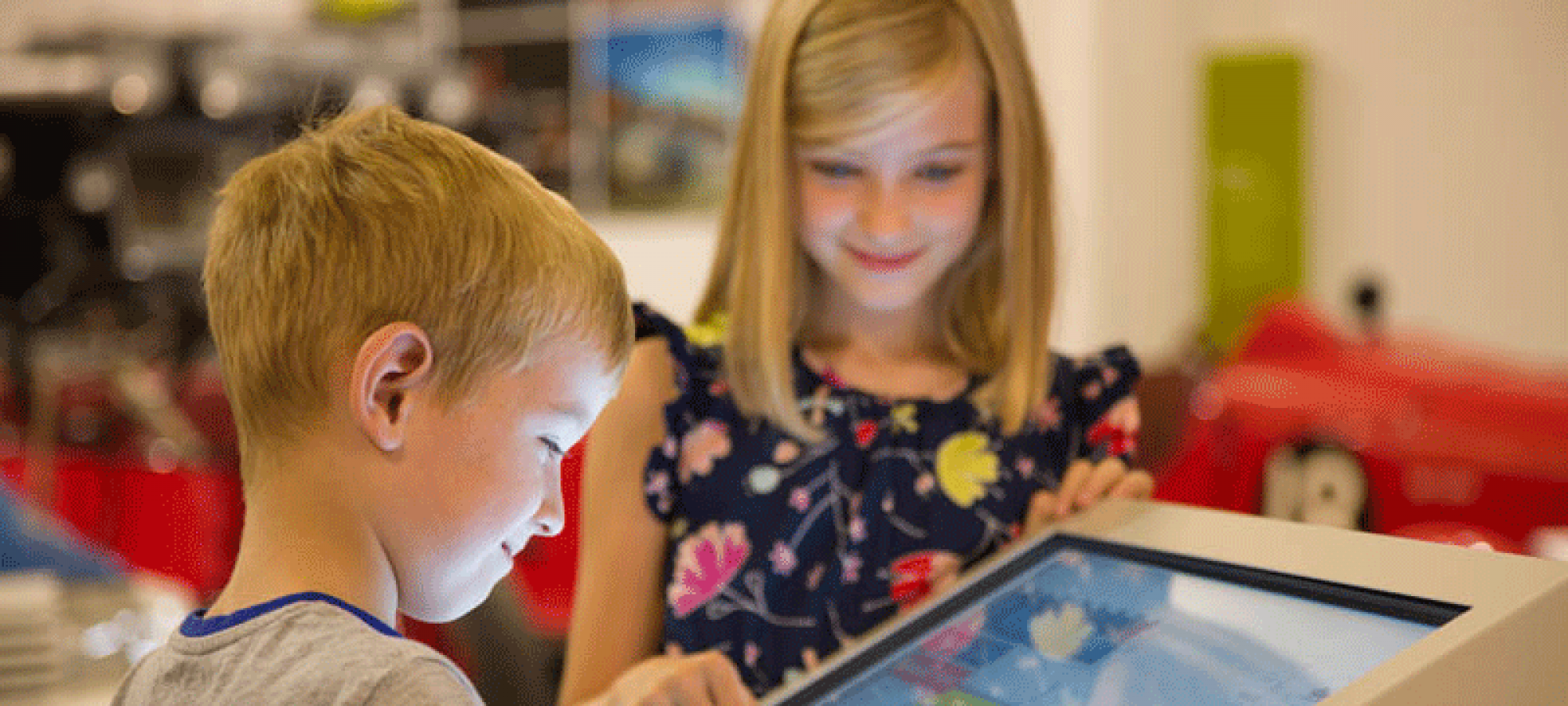 Experience the sights, sounds and stories of the British motor industry and learn together with family trails, dynamic displays and interactive exhibits.
Get Under the Skin
Do you know what goes on underneath the bonnet of your car, what happens when you change gear or how your car protects you if you are unlucky enough to have an accident?
Well now is your chance to find out! Get hands on in our interactive Under the Skin zone. You might be surprised what you take for granted every time you turn the key in the ignition.
Find out more about the Museum displays
Sit in cars
The Museum is laid out so that you can get up close to cars. There are a few cars that you can even get behind the wheel and pretend you are driving in the 1900's. Just look out for the signs on the cars that tell you which one's you can jump in and have a go.
Family Activities
Test your knowledge with our activity sheets and trails as you travel through our themed zones. Younger visitors can even cruise in one of our push along cars (not available on event days, click here for a list of upcoming events). Ask one of our Museum Assistants for more information.
Touch Screen Interactives
Within each themed area of the Museum you will find an interactive touch screen where you can delve deeper into the British motor industry and the cars themselves. Some of the touch screens have a 5th gear, our game gear. In the Land Rover displays, visitors can play the 'What Makes Me Tough?' game guessing the design characteristics that make Land Rovers so durable! In the Racing and Rallying section of the Museum visitors can navigate their way around a digital rally course trying to keep one of the Monte Carlo Minis on the road!
Photo Booth
In the Sports Car section of the displays, Museum visitors young and old can become part of a 1960's advertisement, having the chance to dress up in replica clothes and even wigs to take themselves back to this colourful era! It's a great chance to step back in time and post memories on Social Media!
Small World Tables
Two table top interactives give children the chance to play with models of Minis and Land Rovers over landscaped scenes. The Mini-themed exhibit in the Film & TV displays takes its inspiration from the 1969 'Italian Job' movie, while the Land Rover table has some off-road terrain and city features to negotiate.