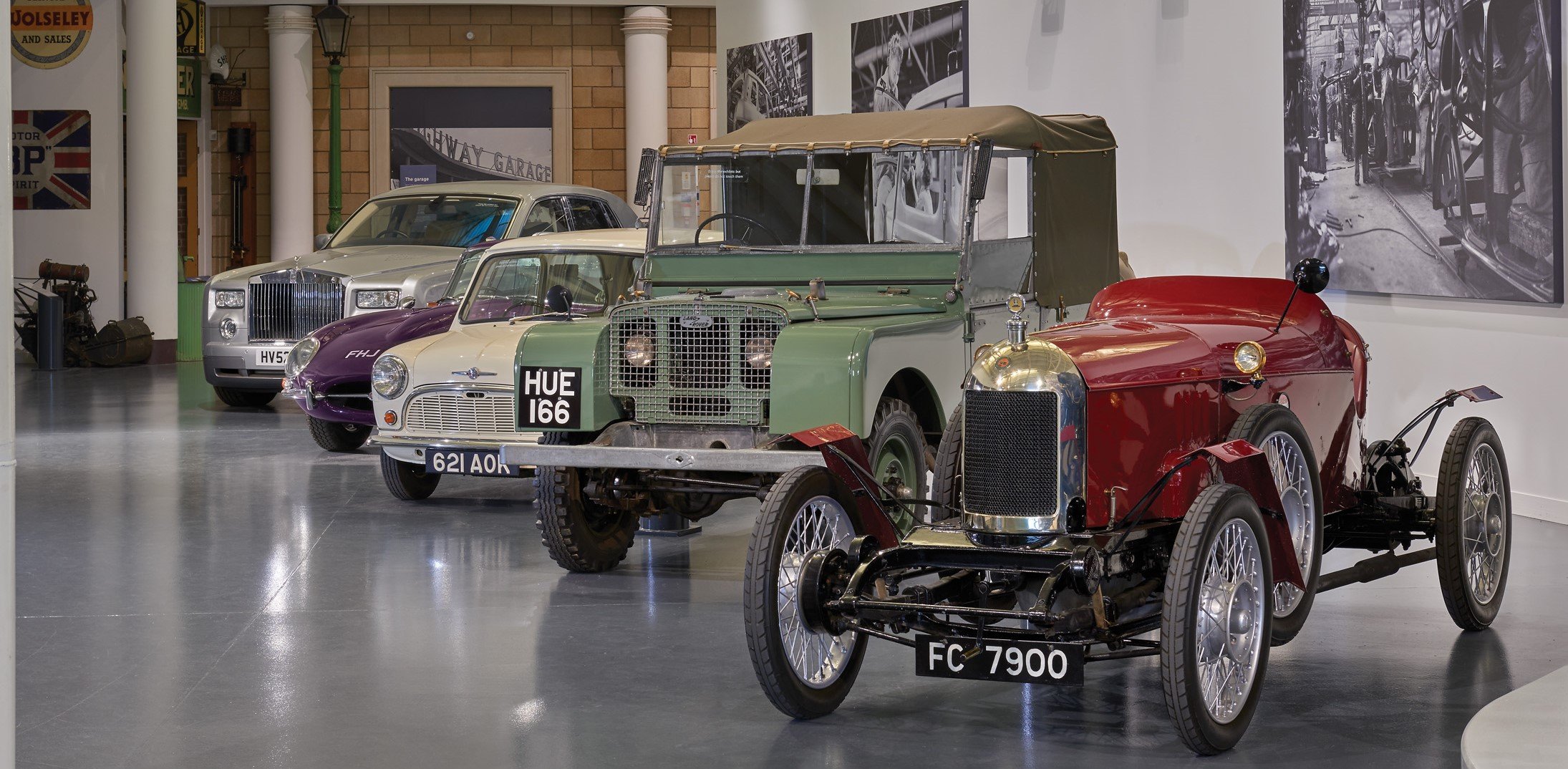 Our FULL Primary Schools Programme is now available and we can't wait to welcome you!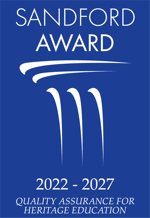 Our award-winning interactive and inspiring Museum Visits offer an exciting range of participatory programmes to empower your students and deepen their learning. We are proud holders of a Sandford Award which demonstrates the quality of our learning programmes and education provision.

Our Learning Team is committed to providing a safe place for schools to visit so we will be limiting our offer to a maximum of 60 students per day.
Interactive Museum Walks - From £8 per Student
About
Interactive Museum Walks combine a Museum tour with collection-centred facilitated activities and are led by members of the Learning Team.
Journeys Through Time - KS1
Interactive Museum Walk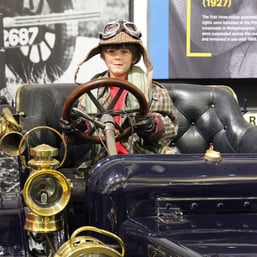 Experience what it was like to own one of the first cars and to drive on Victorian roads, through exciting costumed role-play and a tour along the Museum's 'Time Road'. Explore our collection of over 150 historic vehicles including a 1920s London bus complete with conductor! Children will learn how the development of the motor car has changed the way we live our lives over the last century.
History
History of Transport - KS2
Interactive Museum Walk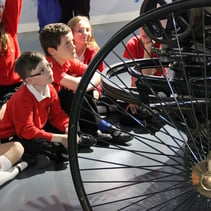 Discover the history of the motor car, particularly in the West Midlands, where cars have been built for over 100 years. Learn about the daily life of factory workers and their families, and how it changed over time, through a guided tour and object handling session with a member of our Learning Team.
History - Local History Study
Engineering Apprentices - KS2
Museum Walk and Hands on Workshop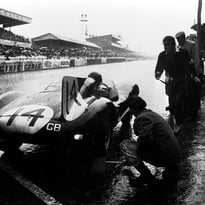 Calling all budding engineers... the Jaguar Heritage Trust racing team needs your skills!
Join us for a day at the British Motor Museum and discover the iconic Jaguar D Type racing car. Explore our collection with the Learning Team to see how cars have developed to become the racing cars they are today!
In teams, pupils will test their engineering skills with one of our exclusive scale model, Jaguar D Type remote control racing cars. Our team will take pupils through the process in this workshop that encourages team work, thinking skills and expands Design Technology, Engineering, Mathematics and Scientific knowledge and skills. Finish the day by racing your car on the British Motor Museum Race Track!
PSHE, STEM
Hands on Workshops - From £8 per Student
About
Themed workshops led by members of our Learning Team that encourage pupils to take part in active learning in the Museum.
Materials & Movement - EYFS & KS1
Hands on Workshop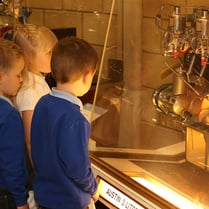 Discover the materials that are used to make cars and the principles that make a good car design. Pupils will learn about different materials and movement through interactive role play, and then use what they have learnt to build their own cars with LEGO bricks to test on our race track.
Science - Forces and Motion, Everyday, Materials
Discovering Forces - KS2
Hands on Workshop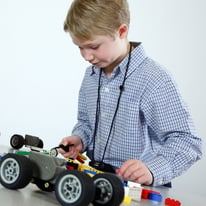 Come and explore energy and motion in this 'hands on' science investigation. This session is aimed at helping children understand some of the forces at work in cars; such as pushes and pulls, gravity and friction. Using Lego Technic kits to make model cars, students will conduct a scientific investigation into potential energy, recording data for analysis and discussion.
Science - Forces and Motion
Ready, Salt, Go! - KS2 & KS3
Hands on Workshop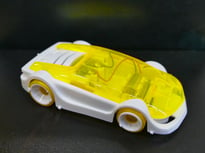 How can we power the car of the future? Students will join our Professor to become scientists for the day in this interactive narrative immersion centred around a fictional climate change conference. The scientists will undertake challenges to learn about alternative fuels and then explore the electrifying science behind salt powered technology. They will work in pairs to build salt powered cars to test on our 'as-salt' course and take back to school for further experimentation. Will the scientists find the right ratio of salt to water to make their cars ready, salt, go?!
Science - States of Matter, Electricity, Maths - Ratios