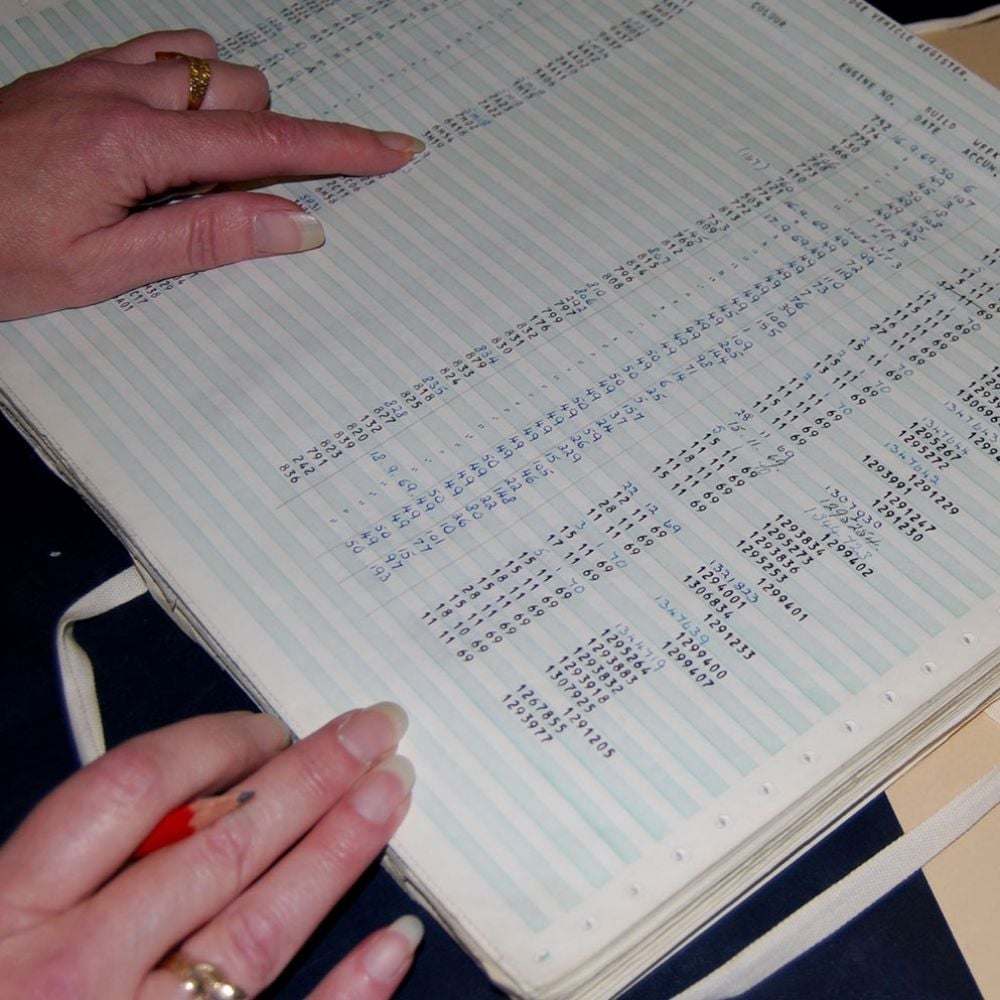 Web Research Request
£6.00 for one question
This web-based service offers a single piece of information from a vehicle's build record via email
Provide your chassis number and ask a simple question about your vehicle; for example, date of manufacture or original colour. Please note, this information is provided by email and will not be accepted by registration authorities. If you require a formal document you will need to purchase a Heritage Certificate.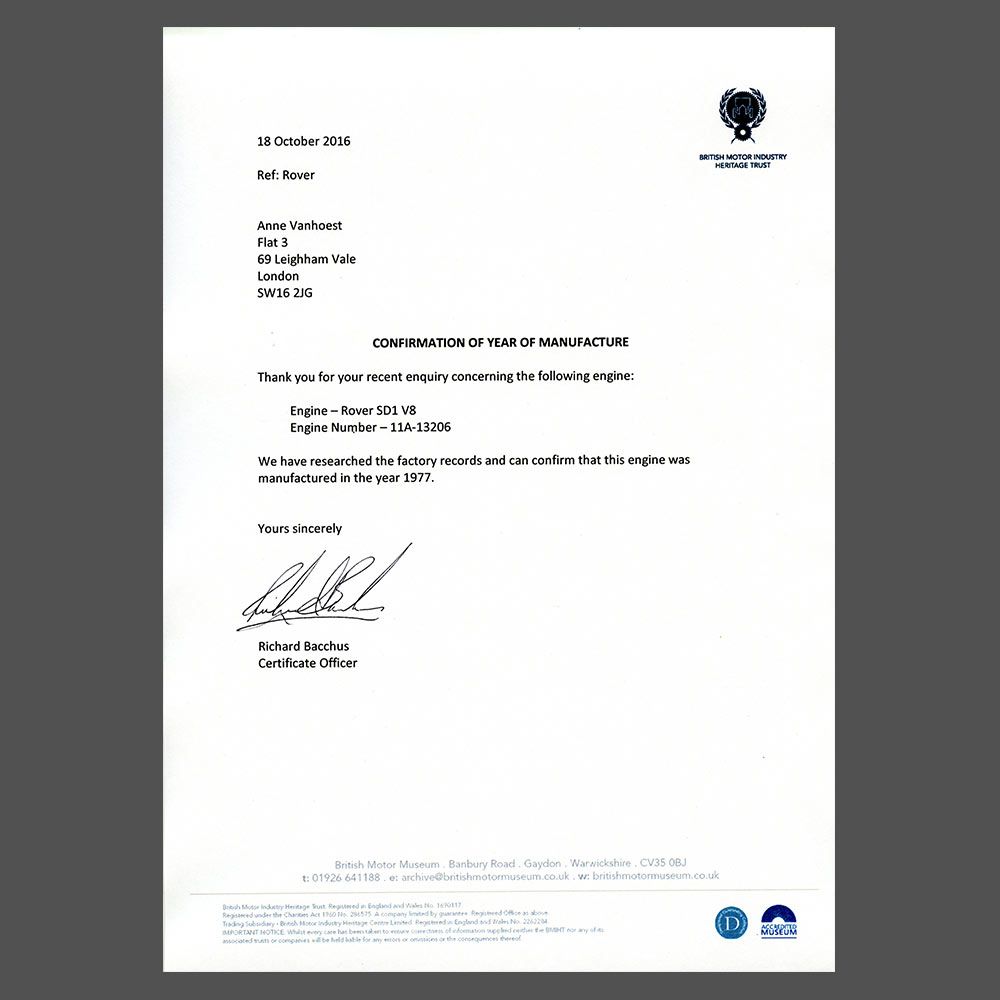 Engine Dating Service
Provide your BMC/BL engine number and get confirmation of the year of manufacture on a BMIHT letterhead.