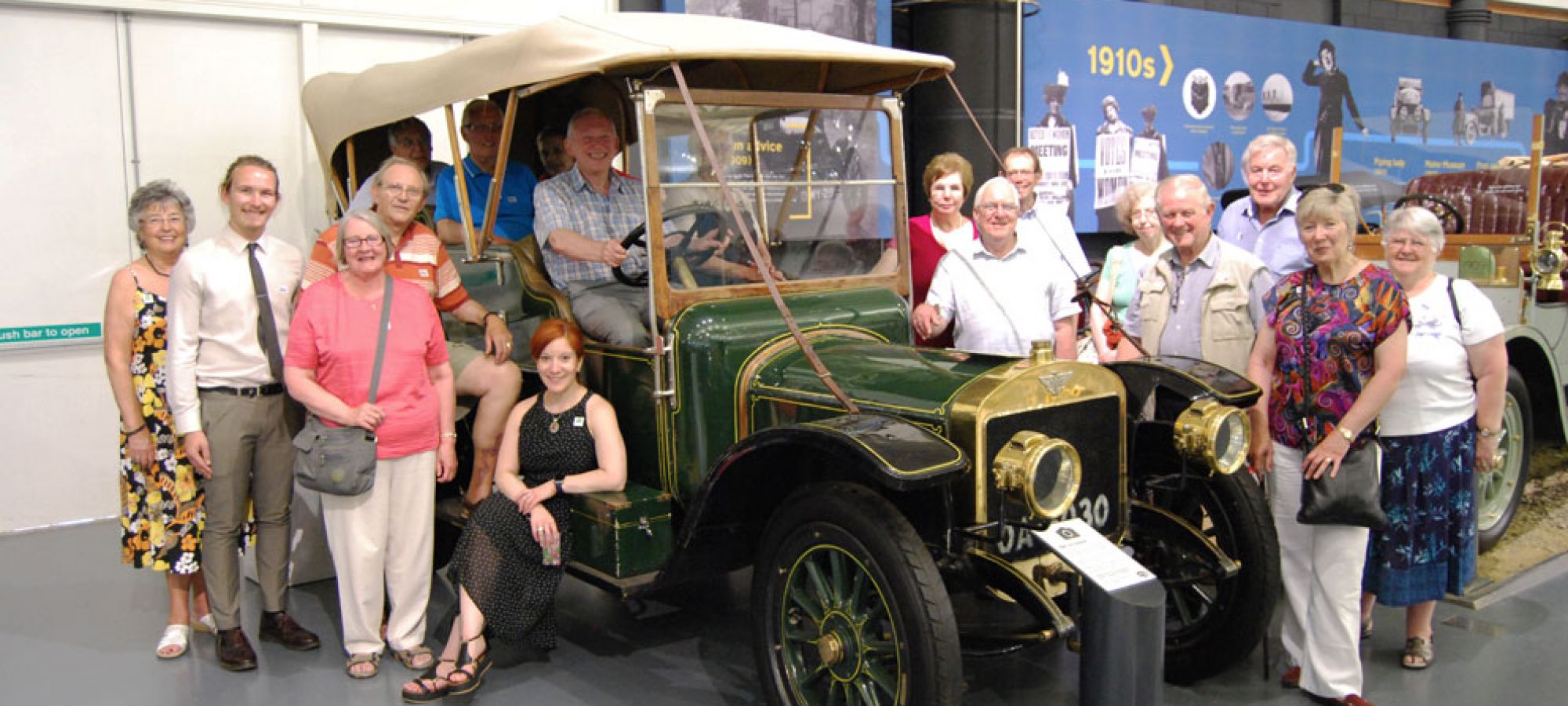 The British Motor Museum is a mecca for car enthusiasts and makes a perfect day out for car clubs.
Car clubs can visit the Museum as part of a ride-out or social day for the discounted rate of £10 per person. To qualify for the discounted rate the group must be pre-booked and consist of 12 persons or more, the club organiser will also get in for free. Alternatively car club visitors have the option of paying the full Museum admission price and receive an annual pass.
Car club visits must be pre-booked, so please contact the Bookings Team or download the club booking form here to book your car club visit.
Bookings Team
The booking office is open Monday - Thursday 8am-5pm and Friday 8am-4.30pm
t: 01926 895295
e: bookings@britishmotormuseum.co.uk
*Club Rates Terms & Conditions:
To qualify for discounted rate of £10 per person and a free organiser place, the group must consist of a minimum of 11 full paying visitors. Any visitors with an annual pass or Membership must be in addition to the 11

Club visits

must be pre-booked

at least 1 week in advance of your visit to qualify for the discounted rate

Clubs arriving without pre-booking will be charged at the full Museum on the day price