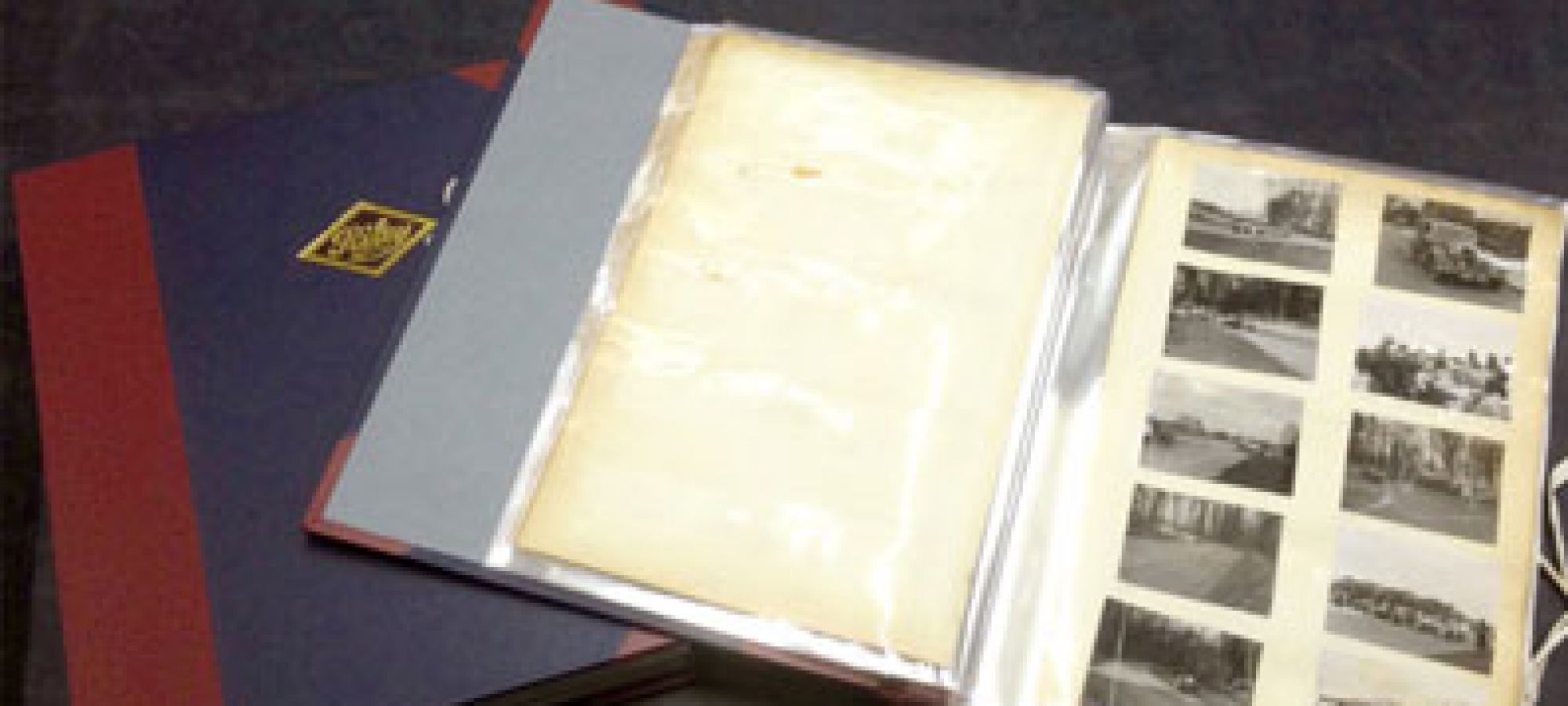 PLEASE NOTE THAT MAKING COPIES MAY BE SUBJECT TO COPYRIGHT LAW.
Before you use a digital camera in the Reading Room you must obtain a DIGITAL PHOTOGRAPHY PERMIT from Archive staff. This is only available in conjunction with a Reader's Ticket.
Payment must be made before any images are taken and restrictions must be observed. You can pay by cash or credit card at the Entrance Desk or Museum Shop.
Copyright and Data Protection
Most documents, books and journals contain intellectual property rights which could potentially be infringed by copying. Copies can therefore only be made under the terms of fair dealing for the purposes of non-commercial research or private study.
The following categories of archive material may not be copied for reasons of copyright and/or data protection. In these cases only pencils and paper will be permitted for taking notes: a) All build or sales records including index cards, ledgers, warranties, computer printouts and microfilm. b) Photographic prints or any other type of photographic material. c) Some delicate items may be unavailable for copying for reasons of conservation, Archive staff will advise if this is the case.
Please limit your copying to a reasonable number of shots. This facility is provided to supplement note-taking and not to create complete personal copies of documents sets or books. If your copying is felt to be excessive you will be asked to stop, regardless of the possession of a permit.
Any materials consulted and copied by this method remain the property and copyright of BMIHT. Copies cannot be supplied to third parties, reproduced, published in print or on digital media, used in an exhibition or displayed on the internet without prior permission.
Users may not photograph other patrons or staff without asking their permission, to do so would be an infringement of their personal rights.
Procedure
You will be asked to complete and sign a form covering issues relating to publication and copyright. We reserve the right to request that you show the copies you have made to a member of staff.

You will be supplied with a card identifying BMIHT as the holding institution of the material you are copying. This must appear in every shot.

The flash must be turned off as it is harmful to documents. You must demonstrate that you know how to do this to Archive staff before you begin and you will be asked to stop taking pictures if you do not follow this rule.

You should check that you know the correct settings for your camera as BMIHT cannot take any responsibility for the quality of your copies.

You must be respectful of other Reading Room users and not do anything which causes them disturbance. Please turn off all sound settings.

Pictures must be taken under normal Reading Room conditions, ie seated or standing at a table. The following is forbidden:
a) Tripods or external lighting cannot be brought into the room.
b) You may not put documents on the floor.
c) Do not stand on tables or chairs, please remain behind the table facing forward at all times.
Care of documents
Preservation needs over-ride photography needs so please be aware that documents must be treated with care at all times:

a) Do not manipulate items to get a better image or press down on materials or bindings. Archival lead weights of various sizes and book supports are available to assist you. Just ask if you need help.
b) Manuscripts must remain flat on the table and not be held up in the air.
c) Loose materials must remain in their folder and in order at all times.
d) Do not fold pages.
e) Do not attempt to remove fasteners or remove pages from binders.
f) Do not remove individually sleeved items from their packaging.
The permit can be revoked at any time if the rules are not followed.