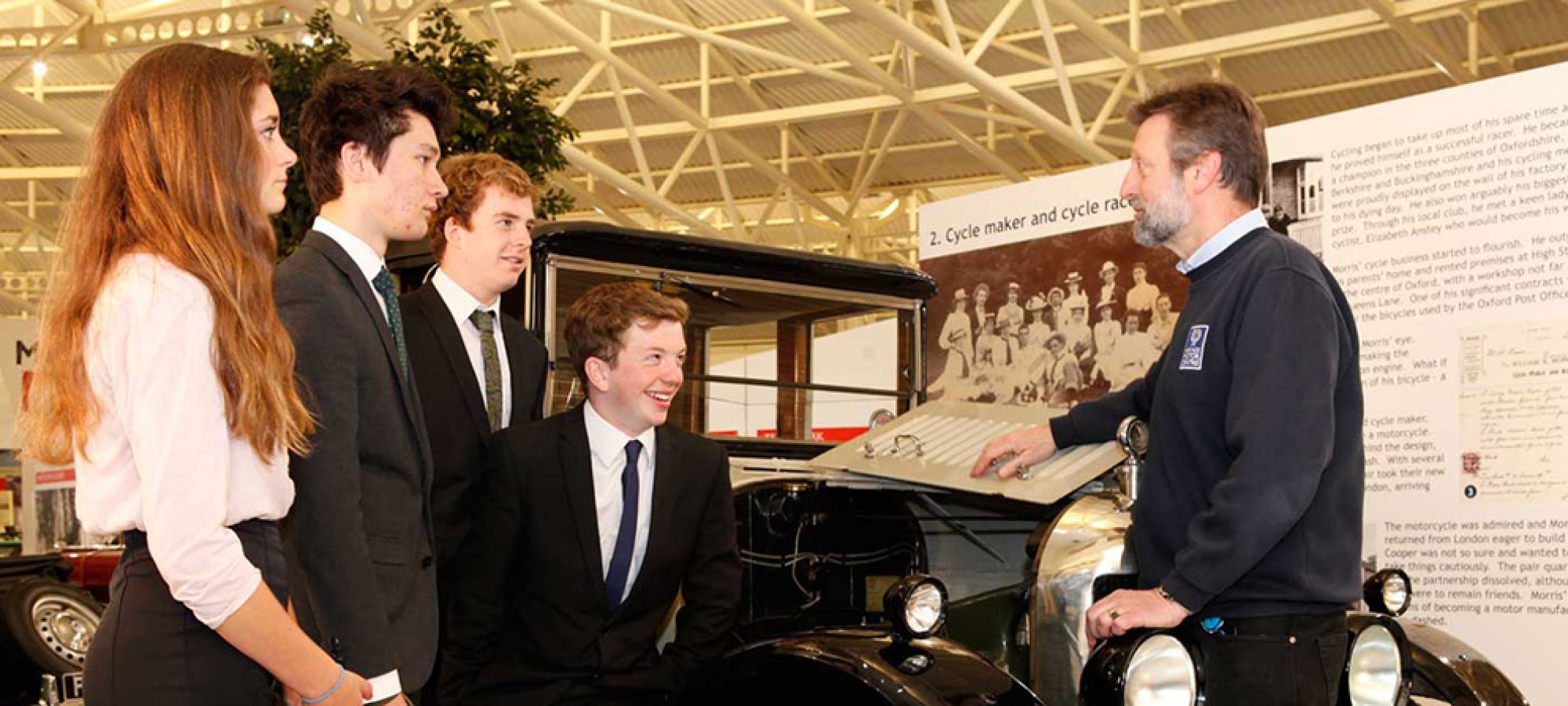 Work placements are available for those who wish to get some real world experience in a prestigious organisation. You don't have to want a career in museums, there are opportunities in catering, marketing, conferencing, events, archive and our vehicle workshop - all of which offer plenty of transferable skills.
How long for?
For senior school students - usually 1 week Monday to Friday 9 am to 3pm.

For college or university students - we usually say a minimum of 1 week and a maximum 4 working weeks. Depending on which department you are working for, this may require some hours of work outside the normal Monday to Friday 9am to 5pm.
Who to contact
In the first instance email enquiries@britishmotormuseum.co.uk explaining why it is you would like to have a work placement at the British Motor Museum and what departments or areas interest you most.
Please note
Our work placements are very popular and get booked up months in advance, so we are unable to offer placements to everybody who applies. For this reason work experience placements for school age pupils are only available to those attending our nearest secondary school, Kineton. Please email in early to be in with a chance of securing a place.
The British Motor Museum is rurally located. All work placement students are responsible for their own transport arrangements.