The Creation of the British Motor Industry Heritage Trust
In 1968 the British Leyland Motor Corporation was created by a merger which brought together most of the surviving British Motor manufacturers. Many individual companies owned a number of old vehicles which had been kept for historic or publicity purposes so 'Leyland Historic Vehicles' was set up in 1975 to look after them all.
The department soon began to accumulate historic documents and photographs and by 1979 had become a self-funding operation, renamed BL Heritage Ltd.
By 1983 the archive and vehicle collections had grown to the point where it was decided to establish an independent charitable trust to safeguard them. This was how the British Motor Industry Heritage Trust came into being.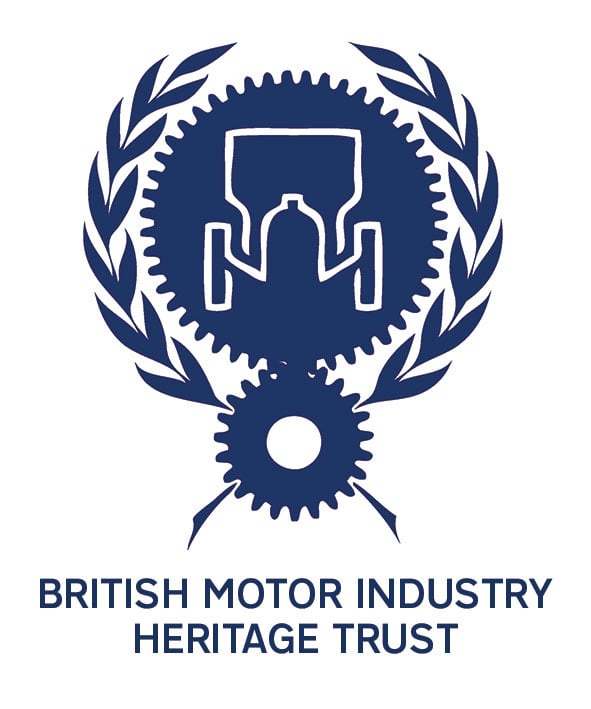 Early Days
As 'Leyland Historic Vehicles' matured into a Trust, it outgrew its accommodation at the Longbridge factory. In 1978 the archive collections and vehicle workshop moved to Studley Castle which British Leyland had acquired in the 1970s as a conference and training facility. Studley had formerly been an agricultural college and thus our documents and reserve vehicles were housed in rather charmingly named buildings such as the 'coach house' and the 'milking parlour', but it was not possible to bring the public onto this site.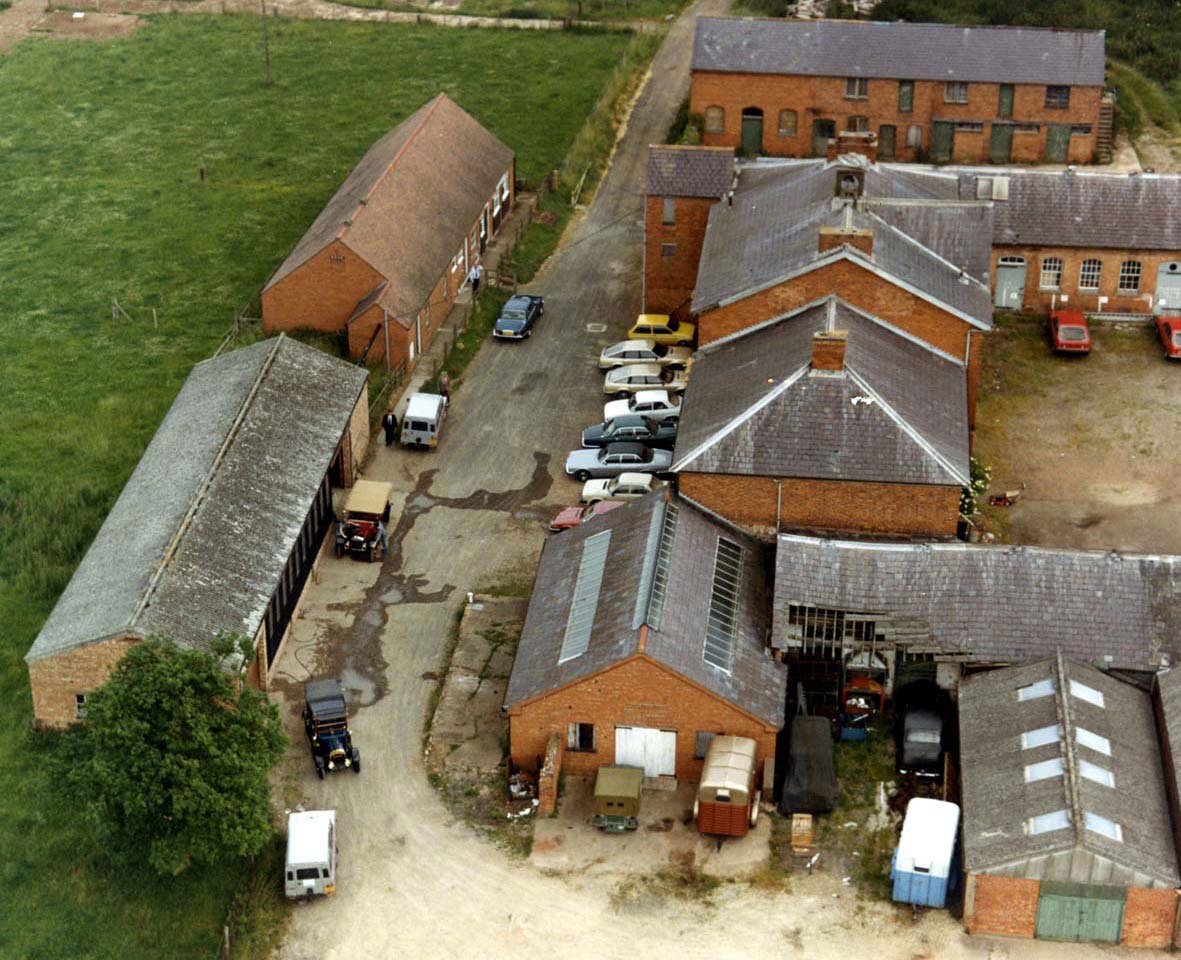 Studley Castle outbuildings – home to BL Heritage Ltd. In the 1980s
Some vehicles had been put on display at Donington Park, but at the end of 1980 a larger selection moved to a small museum in the grounds of Syon Park in London.
In 1983 the British Motor Industry Heritage Trust (BMIHT) was formed to secure the collection for the Nation. It owns a wide range of historical items which help describe the long and varied history of motor car manufacture in Britain, since its early beginnings more than one hundred years ago. Every item that it collects has been made by or is connected to British motor manufacturers.
As the BMIHT vehicle and archive collection continued to grow and it was obvious that a new home was required. With help from Rover Group, in 1993 the Heritage Motor Centre at Gaydon was opened, enabling many more of the cars in the collection to be put on display and the Archive to be stored in a professional environment.
The Trust Today
Today the Trust continues to grow and shape its work and collections.
The Trust has raised funds for many projects including the purchase of the Nick Baldwin Collections, and two major museum re-development projects. The addition of a mezzanine floor to provide extra exhibition space in 2007, and the new Collections Centre in 2015. A 4500m2 building which houses the reserve vehicle collections of the British Motor Industry Heritage Trust and the Jaguar Heritage Trust.
Following the development of the Collections Centre an extensive museum redevelopment took place in 2015/16 and the museum re-branded and re-opened in Feb 2016 known as the British Motor Museum.
The Trust maintains its philosophy of preserving Britain's motoring heritage and sharing its story with the nation.
The Trust's Archive now encompasses thousands of business and sales documents, more than a million images and miles of moving film, all of which chart the course of the British motor industry from the 1880s up to present day. The Archive provides access to many of its records for authors, academics, press and the media and the demand for its Heritage Certificates continues to grow.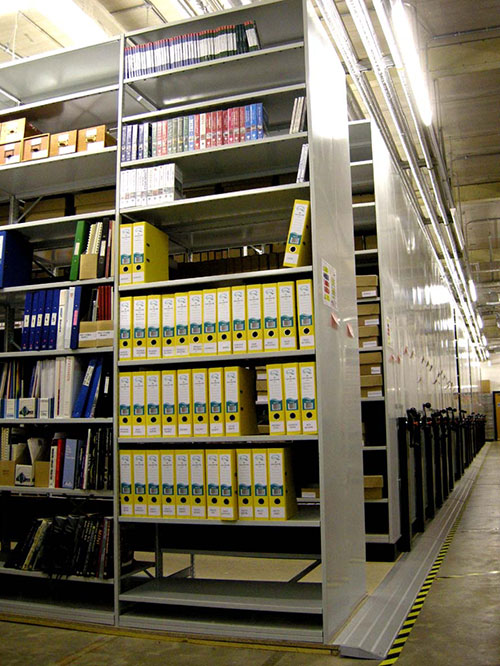 The British Motor Industry Heritage Trust Archive
Timeline
1983 - British Leyland forms four independent Charitable Trusts to preserve its historic collections:-
1. British Motor Industry Heritage Trust – the Managing Trust (BMIHT)
2. Austin Rover Group Heritage Trust (ARGHT)
3. Jaguar Daimler Heritage Trust (JDHT)
4. British Commercial Vehicle Museum Trust (BCVMT).
The headquarters is set up at Studley, Warwickshire.
1990 - Ford Motor Company buys Jaguar Cars; JDHT withdraws from the BMIHT management agreement and sets up its own operation at Browns Lane, Coventry. RGHT is dissolved and its collections are gifted to BMIHT.
1991 - Rover Group confirms its decision to build a new museum for BMIHT.
1993 - Heritage Motor Centre opens at Gaydon.
2004 - BMIHT is granted £654,000 by the Heritage Lottery Fund towards the purchase and cataloguing of the Nick Baldwin Archive.
2007 - BMIHT is awarded a further £1m by the Heritage Lottery Fund towards the first museum redevelopment project, including the building of a new mezzanine level.
2008-2013 - BMIHT raises £333,500 in funding and grants for various conservation, restoration and community education programmes as well as for acquisitions and museum development research. Total project costs £466,000.
2014-2015 - Heritage Lottery Fund grants BMIHT £1.424m towards the construction of the Collections Centre. Further funding comes from Jaguar Land Rover, The Garfield Weston Foundation, BMIHT and JHT (previously JDHT). Total project costs £4m.
2015 - BMIHT awarded £811,600 by Arts Council England from its Museum Resilience Fund (MRF) for a three-year programme to build a sustainable future for the organisation and to share its skills with the museum and archive sectors.
2015-2016 - BMIHT closes the Museum for 10 weeks to undertake a major refurbishment programme and re-brand.
2016 - British Motor Museum and the Collections Centre officially open on 13 February.
2018 - Following the conclusion of MRF funding in April 2018, BMIHT became part of the Arts Council's prestigious National Portfolio, joining more than 80 other museums. A four-year funding package of £220,000 per year will support community engagement.