Volunteers are helping us to preserve and protect the heritage and legacy of this great collection. They are now an integral part of the British Motor Museum team and are involved in a number of exciting projects which we could not do without their commitment and enthusiasm.
Take a look at the Volunteers' blog to find out more about their excititng projects.
The Restoration Team
The Restoration Team has completed the 1958 MGA sectioned chassis and Rover 1S/60 Gas Turbine Unit, both now on display in the museum, and is now a year into the full restoration of a 1960 Standard Ensign.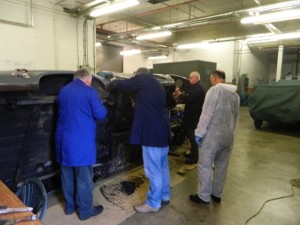 Oral History Team
The Oral History Team is recording the memories of those who worked in the British motor industry.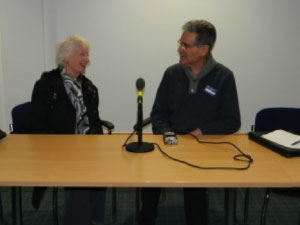 The Data Team
The Data Team is involved in an in-depth technical/photographic survey of the whole car collection.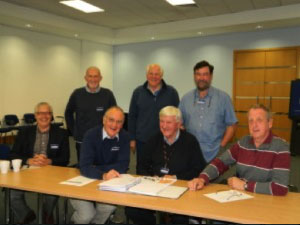 The Collections Centre Guide Team
The Guide Team run our visitor tours of the Collections Centre building. Giving visitors a behind the scenes insight to all the vehicles in both the British Motor Industry Heritage Trust, and Jaguar Heritage Trust, reserve collections.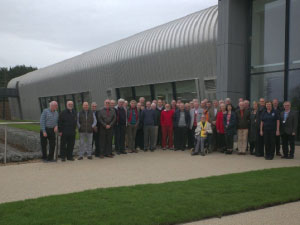 The Family Activity Team
The Family Activity Team help deliver the family, school holiday and lifelong learning activities across the museum.
We also have Archive, Events and Presentations Teams, not forgetting our volunteer blogger, Roger. There is also the opportunity to volunteer on our stand which we take to various motoring events including the Stratford Motoring Festival, Coventry Motor Fest and the NEC Classic Car Show.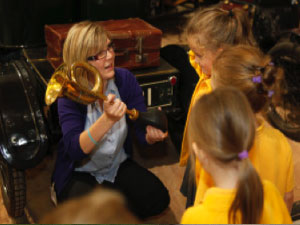 Volunteer Opportunities
If you have an interest in motor cars, the motor industry, enjoy working with people or just want a project for your spare time, we'd love to hear from you.
We promise you it will be rewarding – enjoy making new friends, learning and sharing skills – all you need are a few hours to spare and lots of enthusiasm. No previous experience needed!
How to Get Involved
Check the role profiles for our current vacancies
If you have any questions about volunteering with us, please email