We work in partnership with local community groups and services creating exhibitions and working on in depth and smaller projects.
If you are interested in developing a partnership project with The British Motor Museum please contact our Community Engagement Team on;
t: 01926 895295 e: community@britishmotormuseum.co.uk
Current and recent projects
Car Stories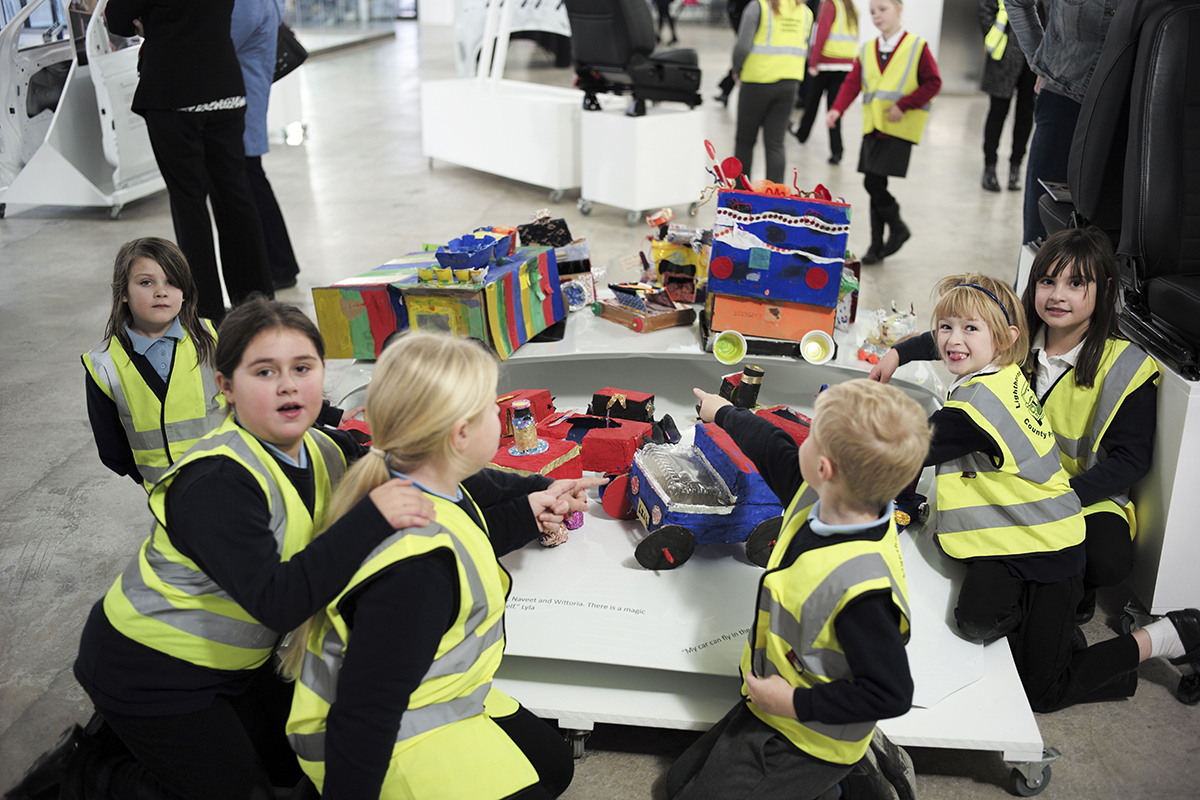 This Heritage Lottery Funded project has aimed to explore the human stories relating to cars and how they can shape our life experiences. We worked with artist Lara Platman on this theme in partnership with a number of local community groups including Lillington Youth Centre (Leamington Spa), The Royal Star and Garter Home (Solihull), the Leamington Spa Macular group and local schools.
We collected peoples' stories digitally through oral history interviews and also created a short animation film with the youth club. The stories and film feature is on display in the Collections Centre.
The Kineton High School Partnership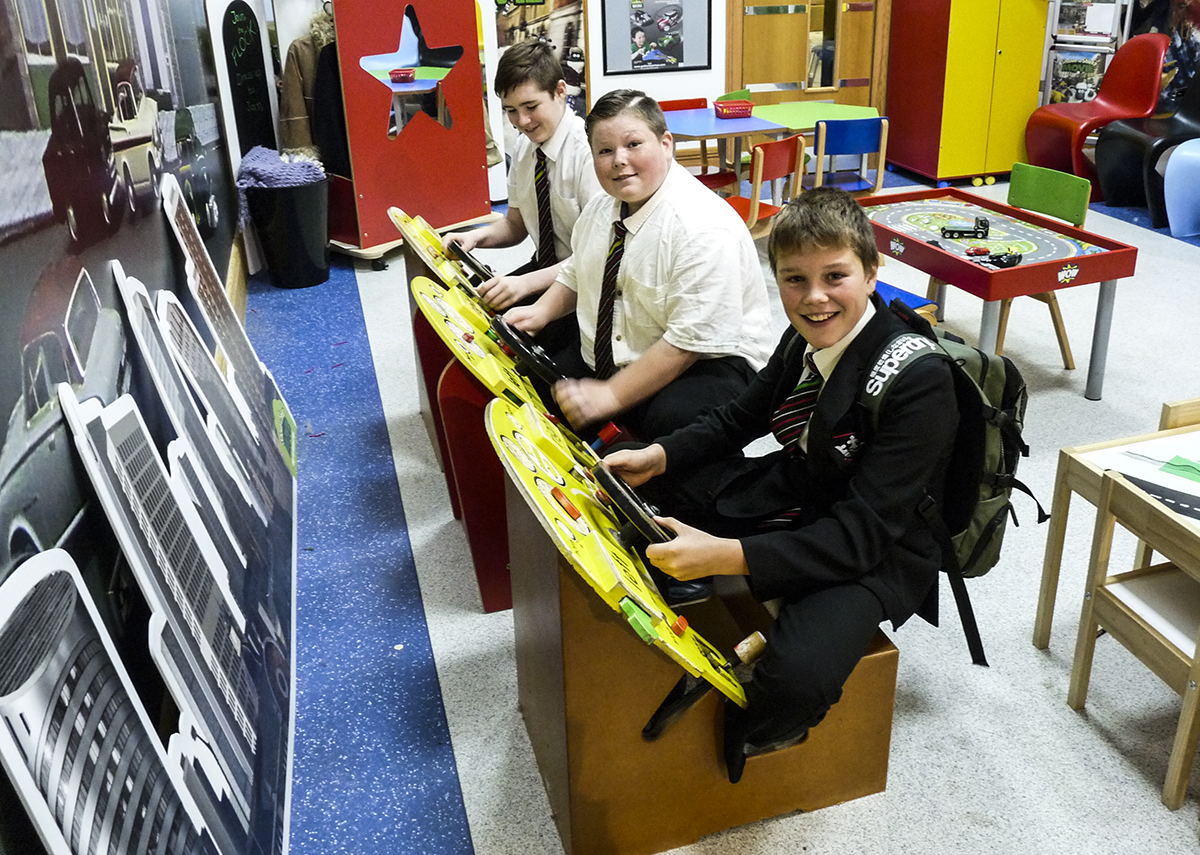 We are working on several small projects with our local secondary school, Kineton High School. We have hosted a 'behind the scenes' interactive tour of the Museum for the 6th form Business Studies group. The pupils were able to meet staff here ranging from the Archive to Marketing departments and explore how the Museum operates behind closed doors. Their findings were applied to project work back in the classroom.
The 'Big New Store' project focused on literacy skills. A small group of students visited us on a number of occasions and recorded our office and workshop move to the new Collections Centre. The emptying of the Museum, to make way for the major refurbishment, was recorded by pupils through photography, filming, interviewing and blogging.
Future projects with Kineton High School will include a special 'takeover day' by pupils at the Museum and a project working with pupils to develop an 'App' for the Collections Centre.
Creative Consultants
We have worked with the ARC School, Napton, for children and young people who have found mainstream education environments challenging. We held sessions with them in their school environment and they also visited the Museum for a couple of days as 'Creative Consultants'.
Using tablets, pupils created images of our displays and described them in short presentations to us. These included what they felt could be improved in the Museum and how it could be done. The children produced follow up displays on their findings which are currently featured in their communal school area.
Short Circuit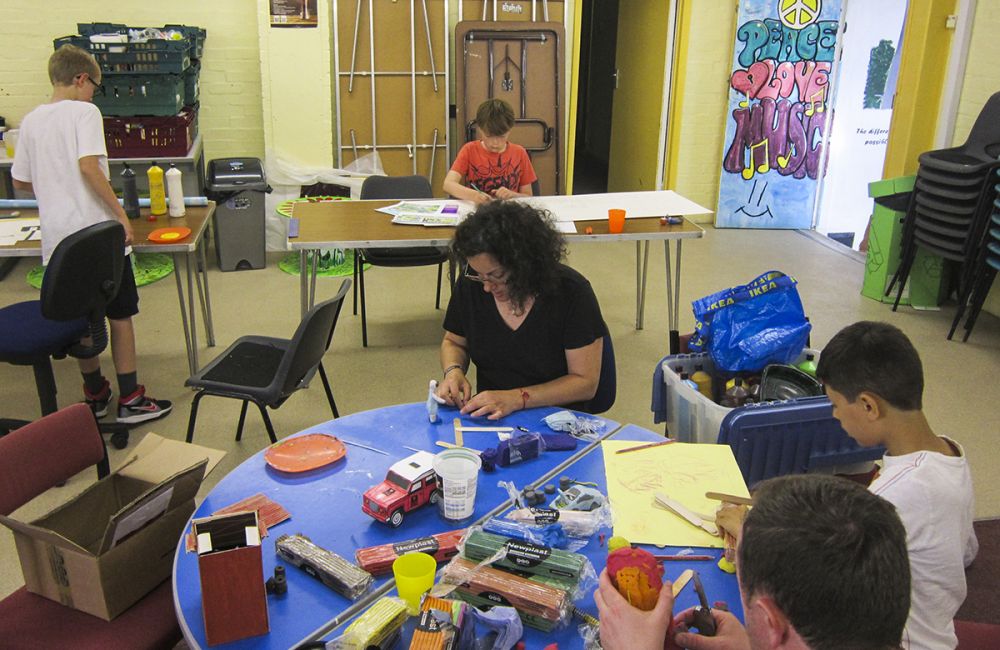 'Short Circuit' is an animation project with Lillington Youth Centre. Working with a local animation artist and digital storyteller Chris Bradley over a number of weeks, members of the junior youth group devised, scripted and produced a short 'car' story animation entitled 'Short Circuit'. This witty and charming film features in the 'Car Stories' exhibition at the Collections Centre.