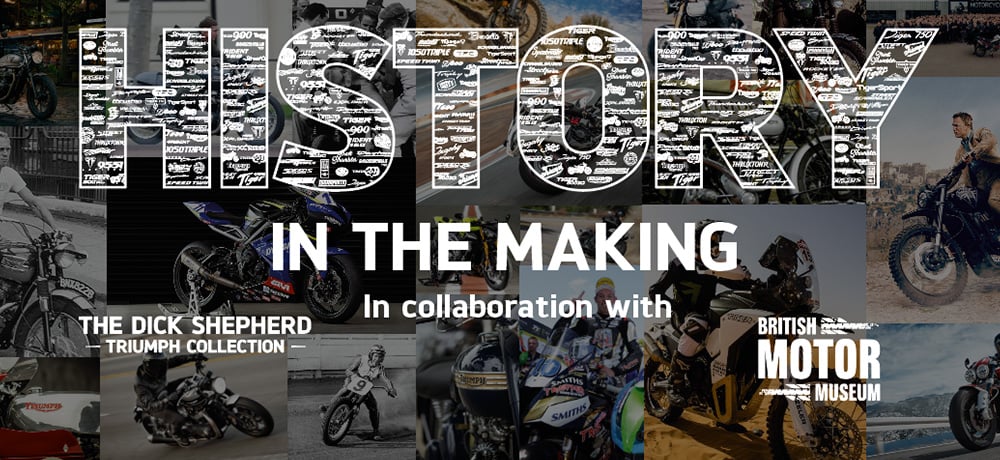 This exhibition gave visitors the chance to discover over 120 years of history from a British motoring legend.
Since 1902, Triumph has been a homegrown favourite of bikers all over the world. From Number One, Triumph's first motorcycle, to the Speed Triples of today, the company's back catalogue demonstrates many remarkable contributions to the history of British motorcycling.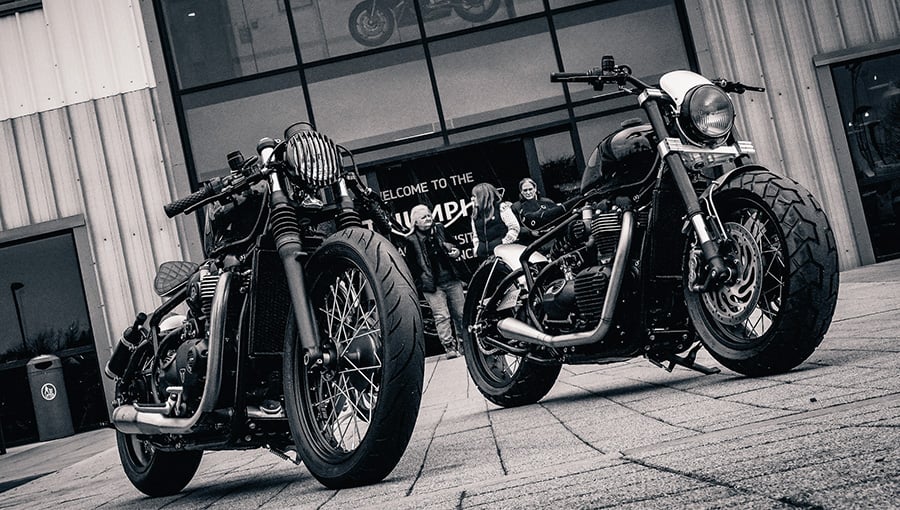 The History in the Making exhibition celebrates this heritage by showcasing some of the company's most iconic motorcycles through the lens of its four core values: Passion, Performance, Innovation and Excellence.
Impressive bikes like the Rocket 3GT 221 will be displayed next to classic favourites like the Bonneville T120 1958. The exhibition will also feature bikes from the movies and a selection of the finest examples of Triumph custom builds from Down & Out Motorcycles.

Come and see this celebration of over 120 years of Triumph motorbikes, both on the road and on the track. As part of our latest collaboration with Triumph Motorcycles Ltd, and with thanks to the Dick Shepherd Collection, this exhibition will run until 8 May 2023.