Thousands flocked to the British Motor Museum for the National Metro & Mini Show on Sunday 4 August to celebrate 60 years of the iconic Mini marque.
At the Show, supported by Peter James Insurance, there was plenty to get excited about this year.
Visitors enjoyed performances in the Show Arena from singing trio 'The Barn-Ettes' with a range of 60s and 70s covers. Later on, Alistair Moffatt and his team from Stunt Drive UK wowed the crowd with their Britannia Job Mini Stunt Shows. The 3 classic Minis in red, white and blue raced around the arena before being chased by a police car and pulling handbrake turns to get away! This was closely followed with a victory parade complete with a 1960 bus, as per 'The Italian Job' film. Alastair then upped the ante performing a set of very impressive solo stunts, navigating the arena on two wheels and slaloming around classic Minis before stopping within inches of the MC Ian Edwards – who surprisingly didn't flinch!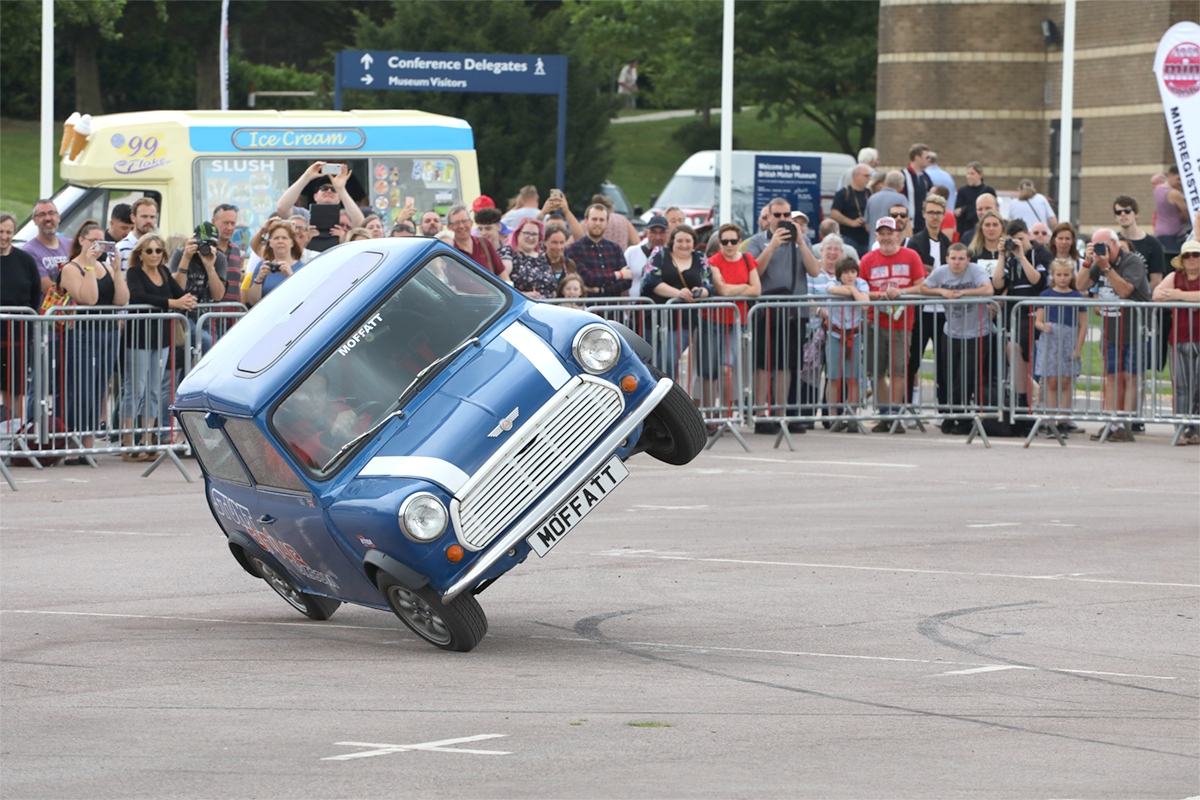 The Fab Beatles rocked the crowd with a mix of Beatles' hits old and new including 'Hey Jude', 'Back in the USSR' and 'She's Got a Ticket to Ride'. They were also the closing act for the arena entertainment.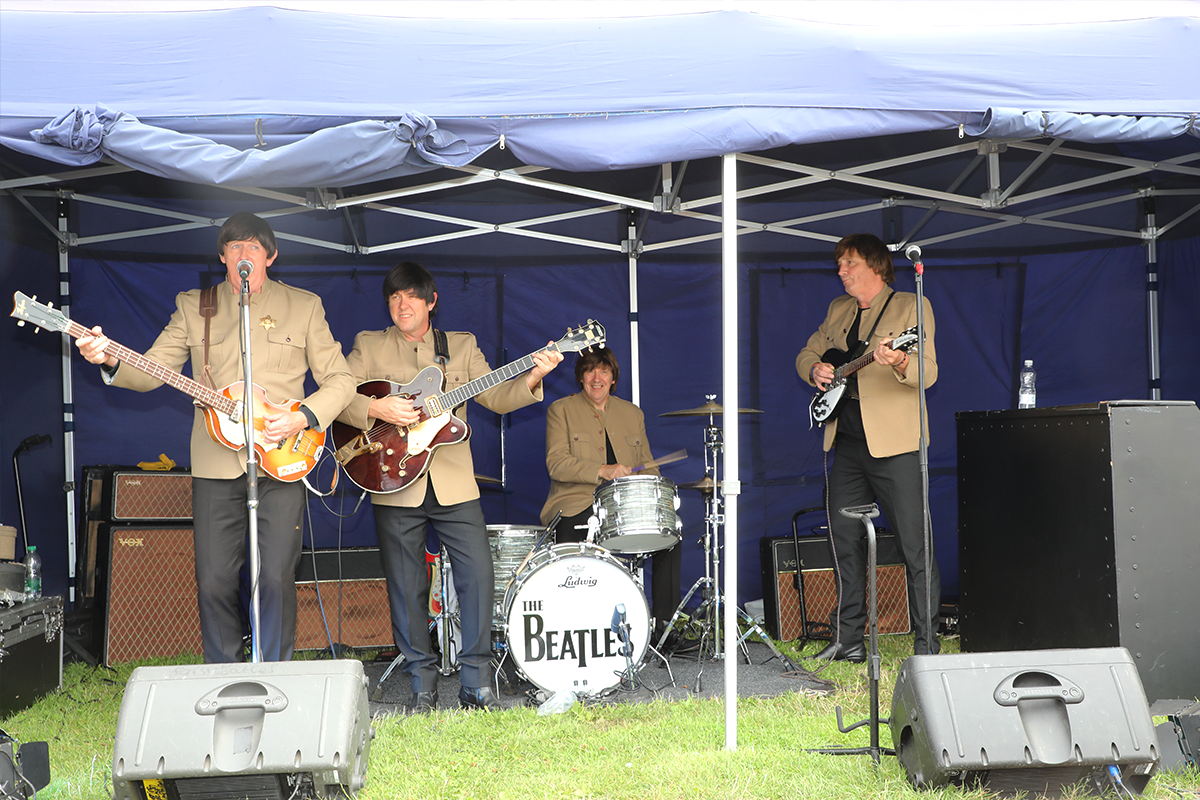 The Museum had close to 1000 cars on display including classic Minis, Metros and Modern MINIs. Lots of prizes were up for grabs in the Concours and Show'N'Shine competitions where the Best in Show title was claimed by Sara and Dave Macdairmid for their stunning 2000 Mini Cooper Sport.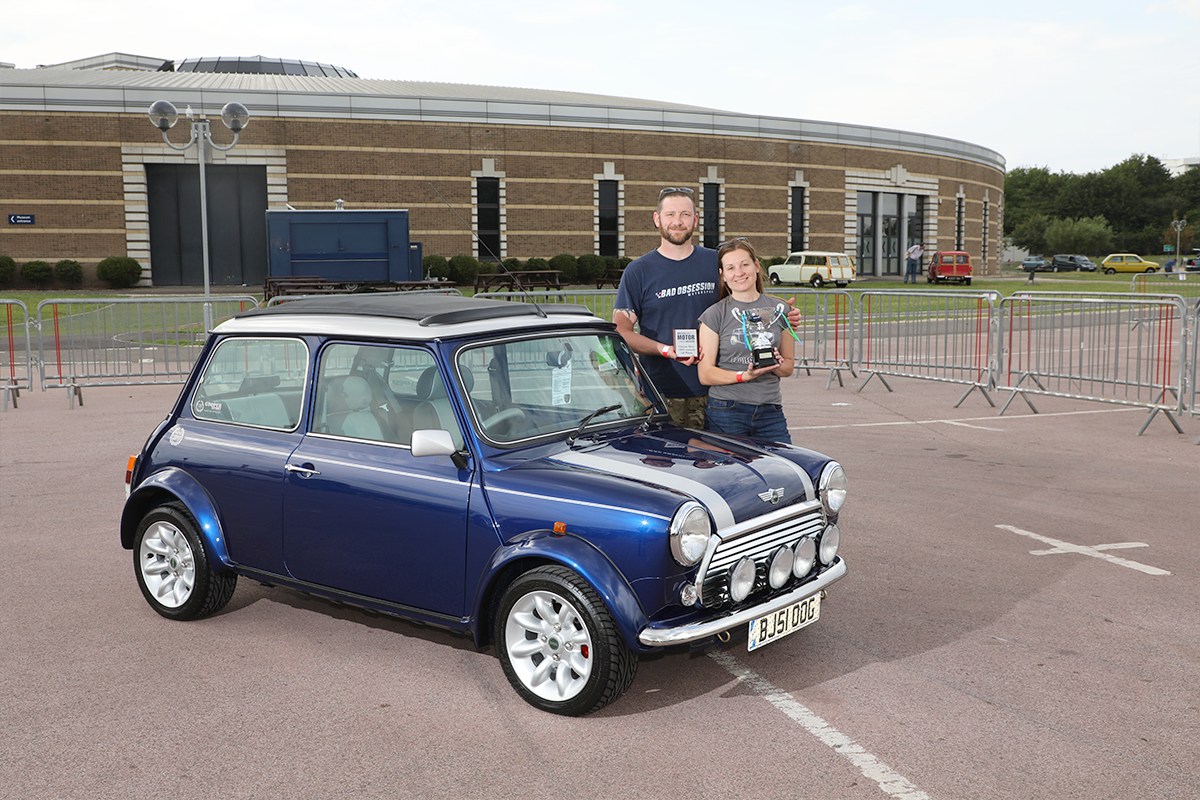 Cheryl Maybury from Peter James Insurance said: "We're delighted to be involved with events for enthusiasts at the British Motor Museum and the National Metro & Mini Show was a particular treat as we had three pre-production Mokes, never seen together before, with us on our stand."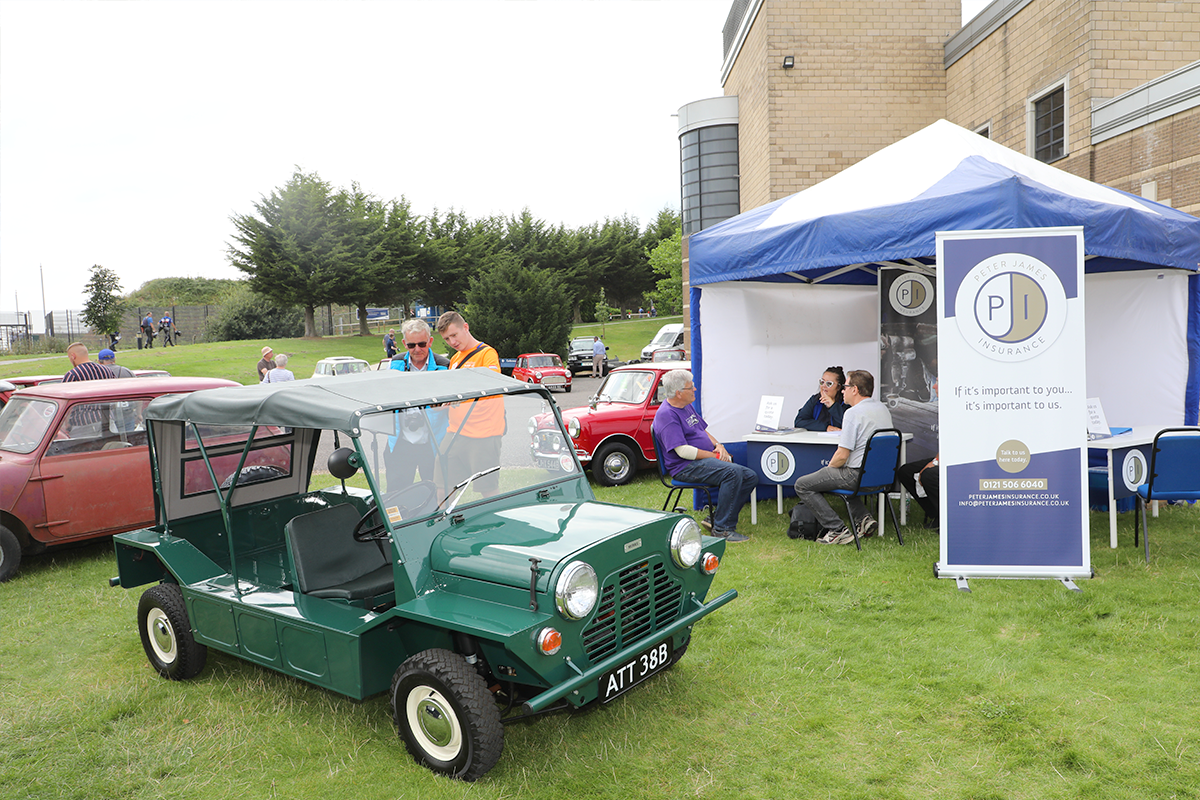 To obtain a classic vehicle insurance quote call the Peter James Insurance team on 0121 506 6040.
Inside the Museum the first production Mini '621 AOK' and the last Mini produced at Longbridge 'X411 JOP' were on display together and there were also more interesting examples of Minis in the temporary exhibition ' Mini: Great Little Cars' featuring a twin engine Mini Moke and a cross-sectioned Mini. In addition, visitors explored the new exhibition ' The Car. The Future. Me.'.
In the Motoring Cinema, the Archive Team gave visitors the rare opportunity to see historic documents from the British Leyland Sales & Press Collection. These 'Archive Insight' sessions explained how the documents were stored and the fascinating stories behind them.
To see more photos from the Show, head to the British Motor Museum Facebook page or search #MetroMiniShow.