My name is Bryony, the Museum Learning and Engagement Trainee and this blog is going to give you an insight to what myself and the Learning team are up to and what I learn along the way. Hopefully inspiring future generations of Museum professionals. This blog will be monthly updates of what I've been up to!
May was busy with preparation for reopening, Half-Term and training allowing us to deliver the best experience possible and providing lots of opportunities to improve my practice.
As I mentioned last month, we have been working hard on an accessibility video and visual story. Below is a sneak preview of the access video and as you can see I had a lot of fun being a 'visitor' to the museum and getting to have a go on the interactives! This wasn't the only filming experience of the month, we also did some filming for the new exhibition. Unfortunately, I haven't got a good enough photo in my 70s get up so you will have to wait until the new exhibition opens to see that!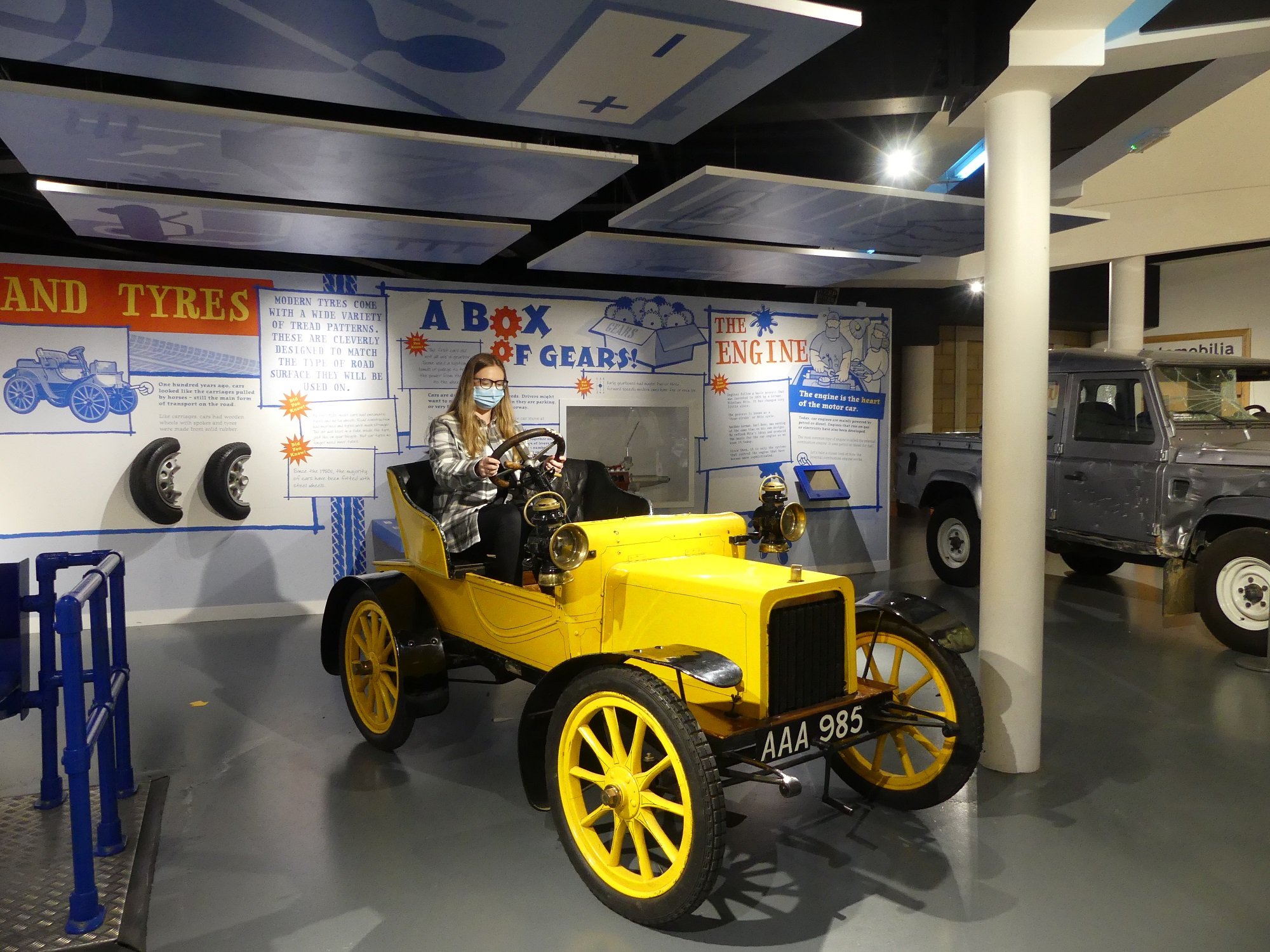 A highlight of mine was attending the Kids in Museums conference on the 11th May. It provided a lot of great examples of including children in museums from a variety of organisations. What I enjoyed the most was hearing fellow young people talking about young people in museums and their perspectives. It was refreshing to see so many young people involved in museums and to hear from people who have also done traineeships. Not only was it great for my practice but it also informed my Masters Dissertation which I am doing part time in the evenings.
It wouldn't be a Trainee Blog without some family content. This time, another school holiday meant more activity bags. For May we themed them around the Jaguar E-Type, providing a cut out model, craft materials and instructions. Based on numbers, I worked out how many to make and got the production line ready for 500 bags! We managed to complete these before re-opening so we could focus on engaging with our visitors. Goody bags weren't the only feature of May Half-Term. There were also QR codes for online activities which were placed round the Museum and our explainers, Dougie and Dotty the designers. This gave me the opportunity to do my first round of costumed explaining. Dressed in a 60s dress and uncomfortable shoes, kudos has to be given to Jim and Claire for explaining on the daily, my legs and feet killed the day after - not to mention explainers hip! Pain aside, it was great to interact with the visitors and I surprised myself with how much I actually know about the collection. All in all the start of the May Half-Term was a success!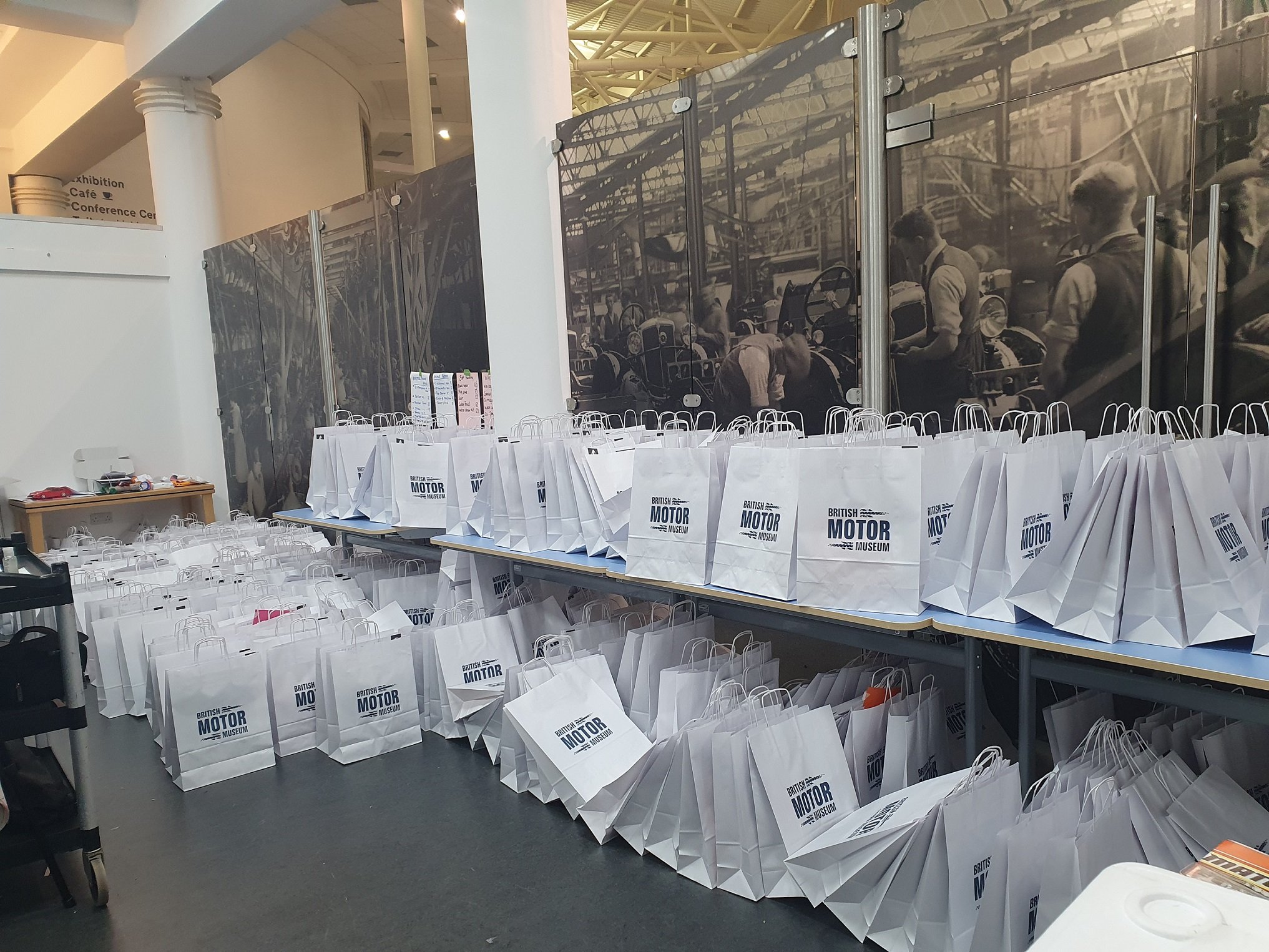 Reopening meant welcoming back our history talk volunteers and it was so nice to see them all again in person. Two meetings down and four to go, the volunteers have already made great progress and I am very excited to see what they can achieve. With a virtual booking already under their belt from earlier in May for 'The Most Beautiful Car in the World,' which they nailed, it will be interesting to see the program develop!
Talking about volunteers, May meant planning the social media for Volunteers week (1st-7th June). It was great to talk to the wider volunteers apart from the ones I directly manage to hear all the great work that they do for the museum. You will have to check out the Museum's social media channels to see all the hard work they do. Already, I have had feedback from the volunteers on how grateful they are to be given a platform.