Interested in getting an electric car? Paul tells us all about his change to electric cars and how he would never go back!
We're looking to collect and share people's stories of their first car in our project, 'My First Car'. Each month we'll give you a theme and then we'll publish our favourite stories in our Museum blog.
This month's theme is electric cars and it tells the story of the move towards electric cars and how their owners would never go back!
Although electric cars might seem like a new craze they have in fact been around for years. In the early years of the motor industry, electric cars could be argued to trump the combustion engine until the invention of the start up motor and the cheap mass produced Ford Model T. The electric car peaked again in popularity during the 1970s due to the OPEC oil crisis and in the present day with the increased awareness of global warming and the effect of motoring on the environment. Although not for everyone, and sometimes expensive, there has been a massive increase in the production of electric cars.
Paul,

Nissan Leaf 30 kWh accenta,

Red
Paul from Yorkshire EV club talks about his Red Nissan leaf 30 kWh accenta before his move to a Black Nissan leaf 40 kWh tekna and a Vivid blue 2020 Nissan leaf 40 kWh tekna.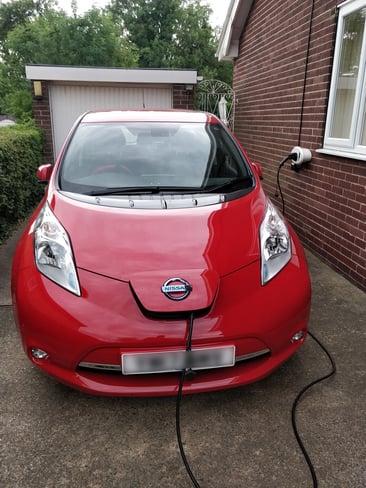 Get in touch
Do you remember the first car you owned or the first one you drove? Do you have fond memories or a story about it you'd like to tell? We'd like to hear about cars of all ages!
Your story should be no longer than 500 words. We'd love to see some pictures of your first car too! To get involved and share your story or for further information, email community@britishmotormuseum.co.uk with the subject 'My First Car'. We may not be able to publish everyone's stories but we will certainly enjoy reading them all!