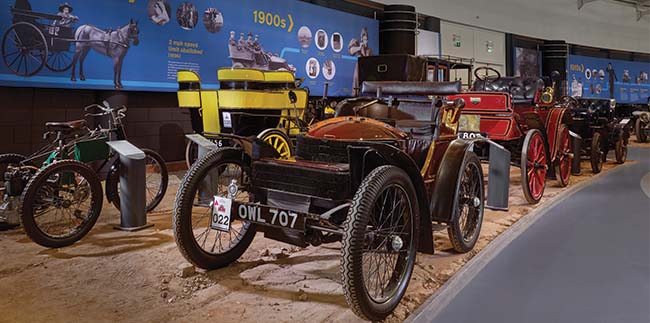 For a collection such as ours it's beneficial to maintain vehicles to a running standard, under controlled conditions, with our Workshop team keeping an eye on them. Just like any modern car, wear and tear can occur on the vehicles we run at the Museum and wheels are no exception! Recently this was the case for our 1904 Thornycroft, which regularly takes part in the London to Brighton Veteran Car Run.

Unlike the wheels on your car, the Thornycroft wheels are wooden, a throw-back from the days of horse carriages. During a recent routine maintenance check, the Workshop team discovered that one of the Thornycroft's wheels was showing quite a lot of wear so we sent all four off to our specialist wheelwright for further investigation. The result of their visit to the wheelwright was that, in fact, all four of the wheels would benefit from refurbishment.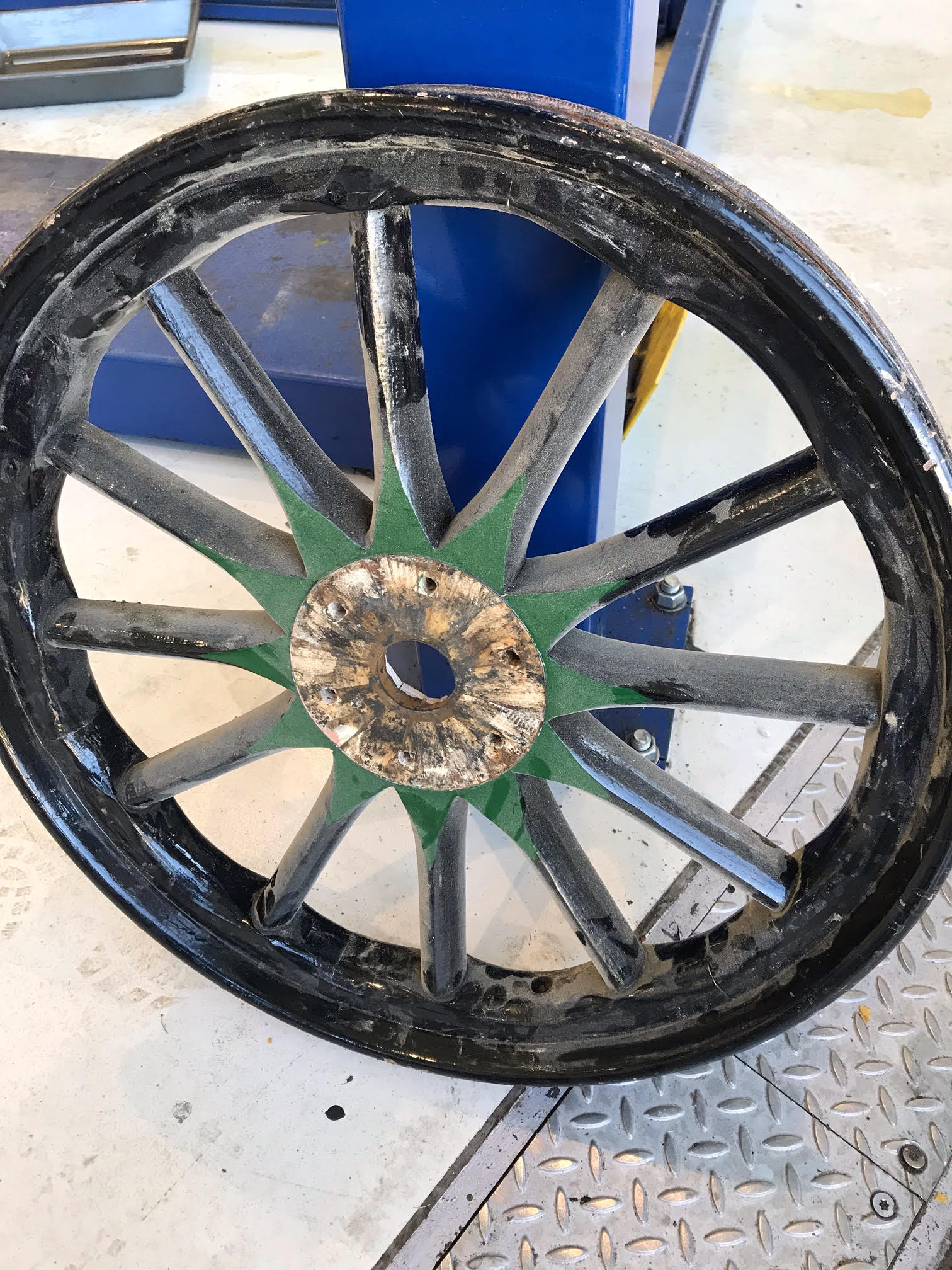 The process of refurbishing the wheels involved retaining the original hubs and having some new spokes and felloes (the outer wooden rims) made from ash. A couple of the steel rims that hold the rubber tyre were also showing signs of distortion, due to age and use. Alongside the wheels, then, four new rims were added to the refurbished wheels. After painting, beaded edge tyres will be refitted to the car.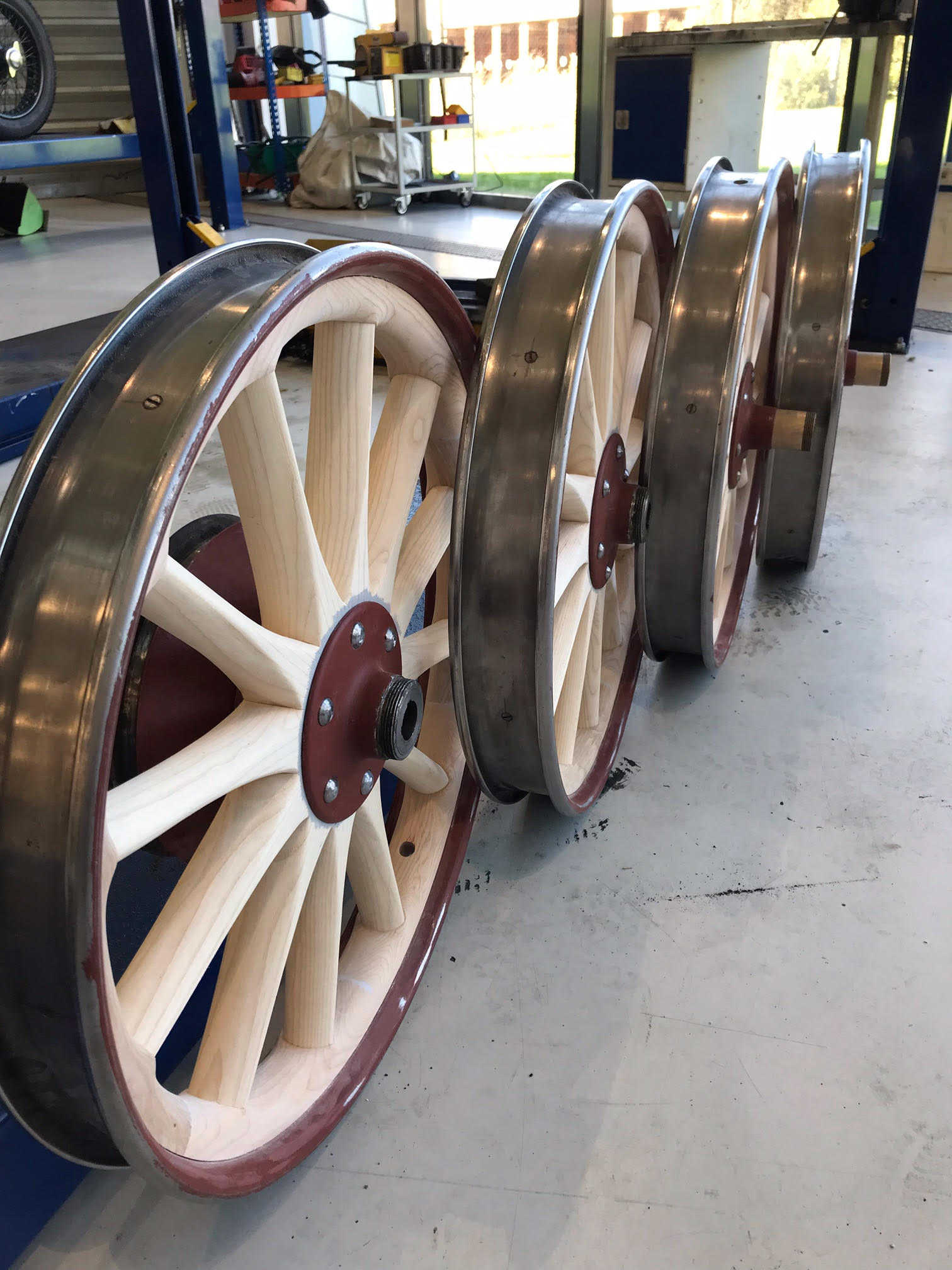 - Paul Gilder, Workshop Manager