The Story of the Document Wallet.
You may already know that we produce Heritage Certificates: a "birth certificate"
for your classic car, produced from the records in our Archive collections. But did
you know that we also produce Document Wallets which make a lovely keepsake or
gift? Alongside a Heritage Certificate, the document wallet contains a colour facsimile
of the appropriate original sales brochure and a copy of a publicity photograph from
the period, all presented in our bespoke branded wallet. Read on to find out how we
do it.

The first step is to create the Heritage Certificate. Using information provided by
the customer, the team consult the original factory build records either in a ledger
or digital scans. The team research and define the correct prefixes and make sure
everything is copied accurately onto the certificate. All of the details from the build
records are included on the Certificate, making each certificate a genuine certified
copy of the factory records. These are accepted by legal authorities around the
world, including the DVLA.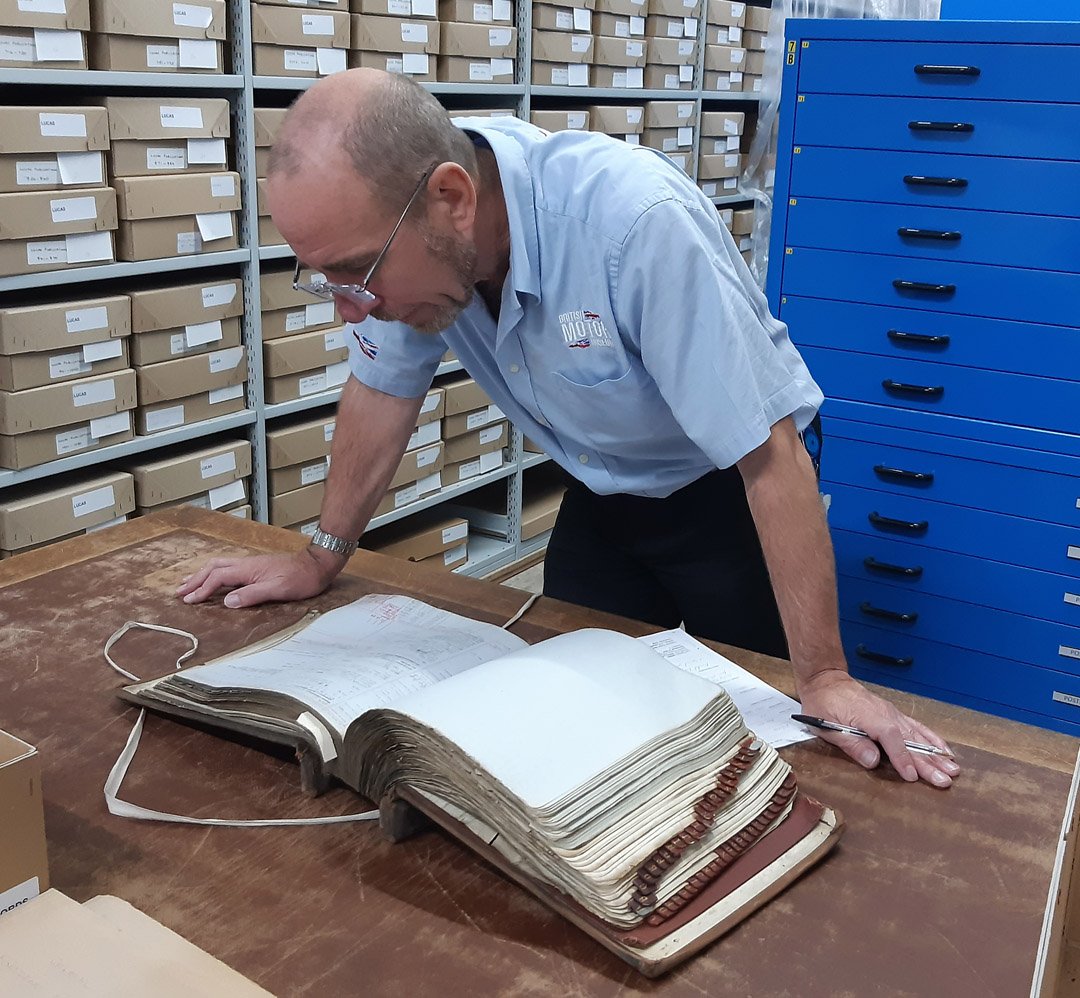 Once the certificate has been created and printed on our premium paper with its
gold British Motor Industry Heritage Trust (BMIHT) seal of authenticity, attention turns
to the other elements included in the wallet. The team delve into the Archive to identify
the correct original sales brochure, which is scanned in and reprinted. If the original has
been damaged due to its age, the team will clean up the scanned image so the reprint
will look its best.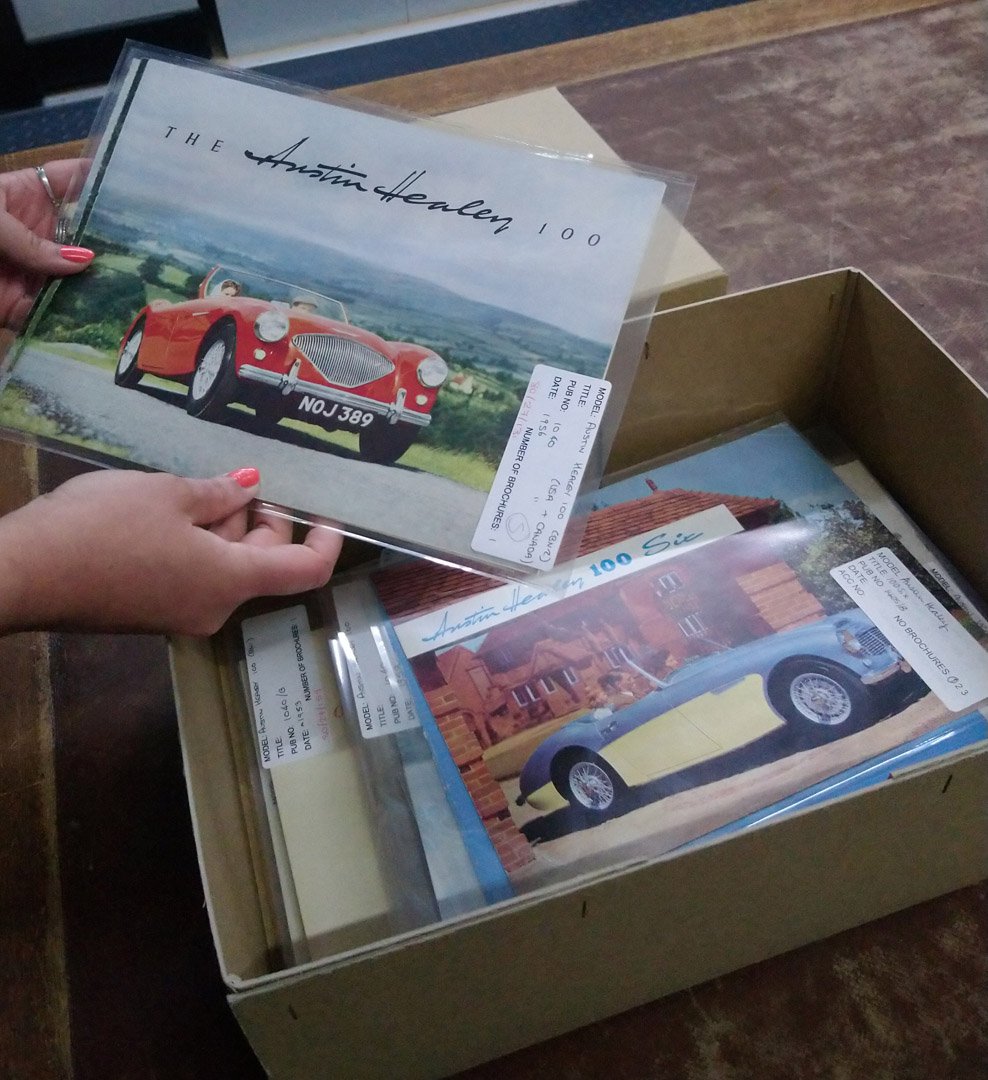 The final element is to find an appropriate publicity photograph from the release of
the car, chosen out of over a million images in our photographic collections. The photo
is scanned in and printed onto high quality photographic paper, providing a tantalising
glimpse of how the car was presented by the manufacturer at the time of production.
Once each component is prepared, it is all carefully arranged in the special BMIHT
branded wallet. Every constituent part has its own individual compartment, to make sure
everything stays perfectly in place. The wallet is then packaged up ready for the journey to
its new home.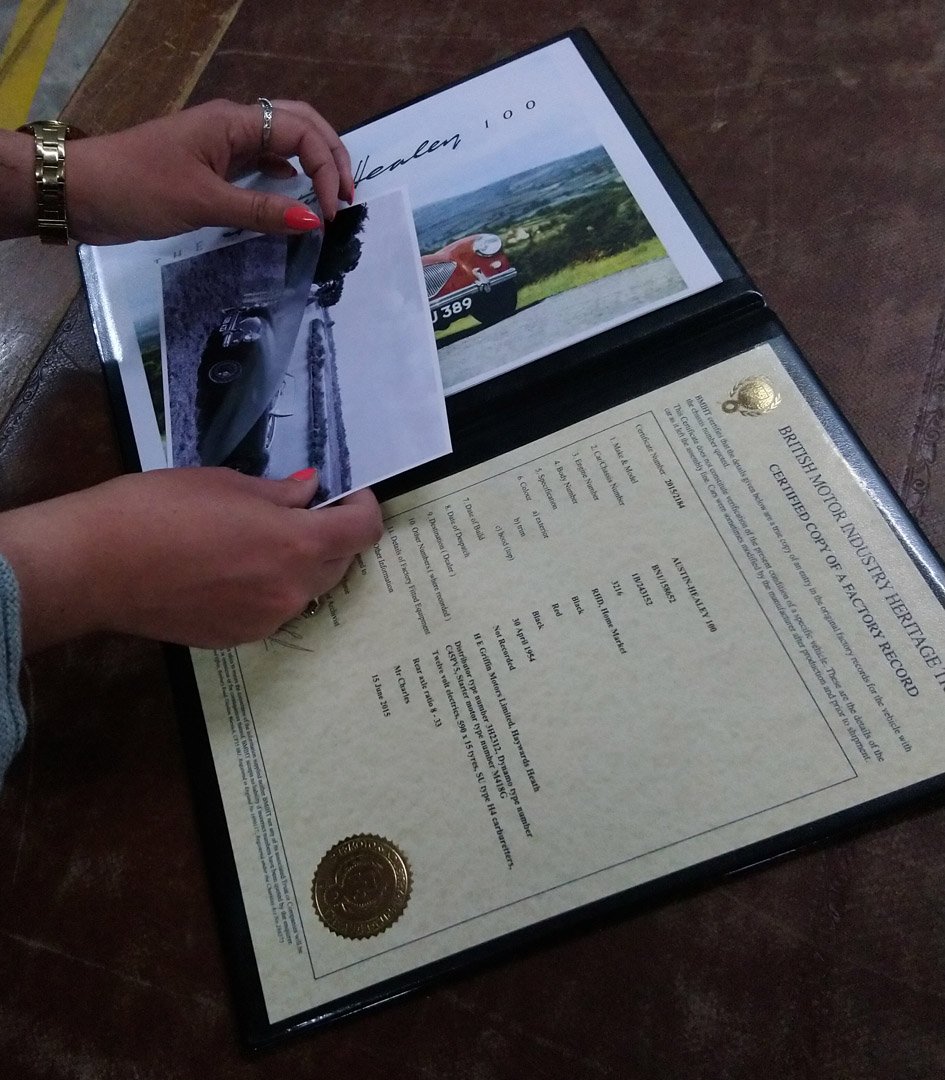 You can find more information about the heritage certificate and document wallet
service, along with how to order here : www.britishmotormuseum.co.uk/archive/
heritage-certificates