As many of you know we provide certified copies of factory records in the form of Heritage Certificates. These are generally quite concise, only noting down the essential car details as the vehicle left the factory – date of manufacture, colour and trim etc. But recently the BMIHT was asked to produce a Heritage Certificate for an early Wolseley with a very interesting history.
Wolseley 24/30 HP, chassis number 21439 was ordered on 11 December 1914 for Lord
Lawrence John Lumley Dundas, 2nd Marquis of Zetland and Earl of Ronaldshay (1896 - 1961)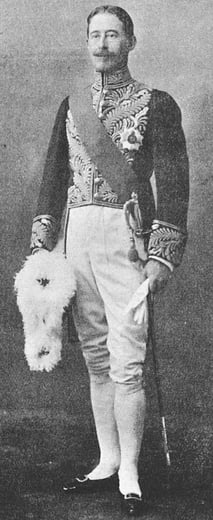 Between 1907 to 1916 Lord Ronaldshay was the sitting MP for Hornsey, but due to his
intimate knowledge of India (having served as aide-de camp to Lord Curzon, Viceroy of
India) he was appointed as Governor of Bengal in 1917. Lord Ronaldshay's involvement with India continued throughout his career, becoming Secretary of State for India, serving between 1935 - 1940. He was made a Knight of the Garter by George VI in 1942

The car left Wolseley as a rolling chassis on 1 September 1917 and was dispatched to Dykes and Company Limited of Calcutta. Dykes and Company were an established coachbuilder, creating bodies for a variety of marques and included Maharajas among
their customer base. Dykes and Company then created and fitted the body to the Wolseley rolling chassis. As a result, the only recorded information to have survived in the Wolseley factory records, is that of the rolling chassis. However, the car itself has survived and still resides in West Bengal, India.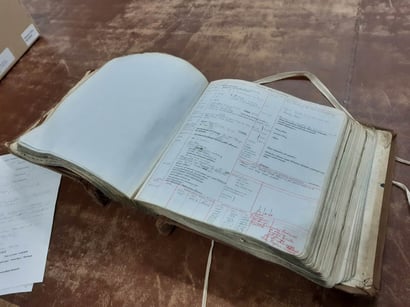 The BMIHT was recently asked to produce a Heritage Certificate for the car's current owner. The certificate lists the information recorded by Wolseley when the car's rolling chassis was manufactured between the order date of 1914 and it's final dispatch to Calcutta (via Bombay) on 1 September 1917. This information comes from one of the beautiful (if hefty) original Wolseley build ledgers with handwritten notes on each vehicle.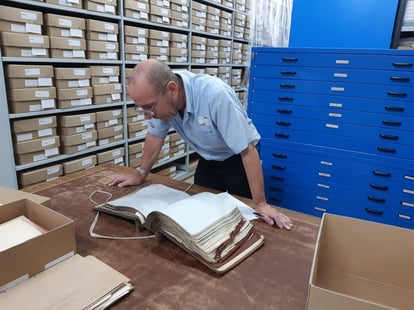 However, the story has another, this time, personal twist. After a recent random enquiry by
email, it turned out the enquirer was the godson of our very own Heritage Certificate
Officer, Richard Bacchus' paternal grandparents. In yet another twist, it was the enquirer's grandfather who wrote the information in the Wolseley build ledgers in the early 20th Century! When conducting the research for the Heritage Certificate, this gave a very personal connection to the hand written information in the car's factory record.

For more information about our certificates, please visit our website for more information -
https://www.britishmotormuseum.co.uk/archive/heritage-certificates