You wouldn't think there would be much to report on in this month's Archive News during lockdown. At the moment we are all staying at home, with the Archivist being allowed in occasionally to check on the stores and environmental controls. Fortunately we are able to continue working, both by sharing aspects of our collection online via social media and in the production of Heritage Certificates – possible only by the dedicated nature of our staff and the fact that we can access some of our digitised collections online from home.
We often get asked 'Why don't you digitise everything?' or sometimes 'When are you putting all your records up on the internet?" With the pandemic restricting public access to physical records these questions are more important than ever. As an Archivist I love this – it proves that people are eager to access these records and that there is interest in what we hold. However, there are many reasons we don't have everything online, some of which I can address in this months Archive News.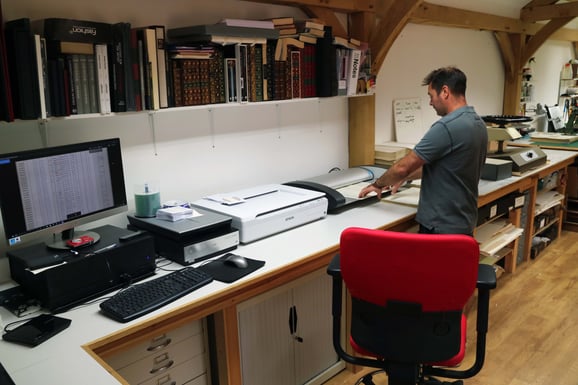 The main reason is resources. While we can scan a small number of images from the comfort of our office, digitisation on a mass scale is a larger cost. A key example of this is our build record ledgers (from which we produce our Heritage Certificates). This has been an ongoing project for the archive for many years and our ledgers have been undergoing digitisation and (in some cases) complete rebinding by R & L Lancefield, Paper Conservation and Book Restoration, based near Southampton. Some of the ledgers were in an almost unusable state, so were digitised so that they were no longer being handled on a daily basis. Since 2015 our Conservator has taken a batch of ledgers down to Southampton every few months or so, and collected the conserved ones. Currently 367 ledgers have been scanned. This might not sound like a lot, but some ledgers contain over to 500 pages of data on individual vehicles!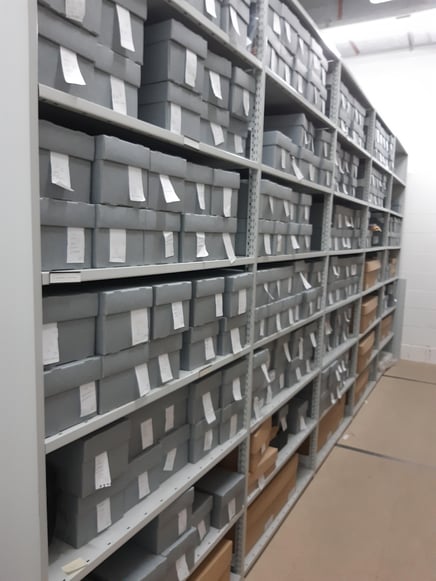 Under resources also comes staff time – we estimated that to scan the above bay of images would take someone who did nothing else, working 37 hours a week (minus lunch breaks, annual leave and bank holidays) a grand total of 72 years! This is just one bay of photographic material in our climate controlled photo store. We have 30 bays in total which contain glass plate negatives, acetate negatives and original prints (including photo albums)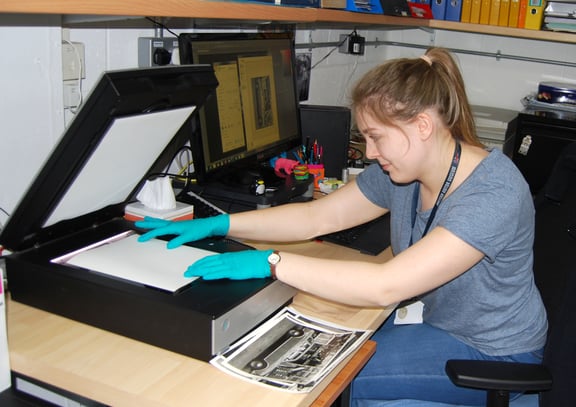 Another reason we have to consider is that even if something is digitised, would it be used? Our photographic collection contains well over one million images – this is a wonderful but eclectic mix of press shots of vehicles, factories, pictures of employees and a rather alarming number of car part images from various angles. As you can see from our websites www.motorgraphs.com and https://www.flickr.com/photos/bmiht/ we try to get a broad range of images online to give the public an idea of the sort of images we have.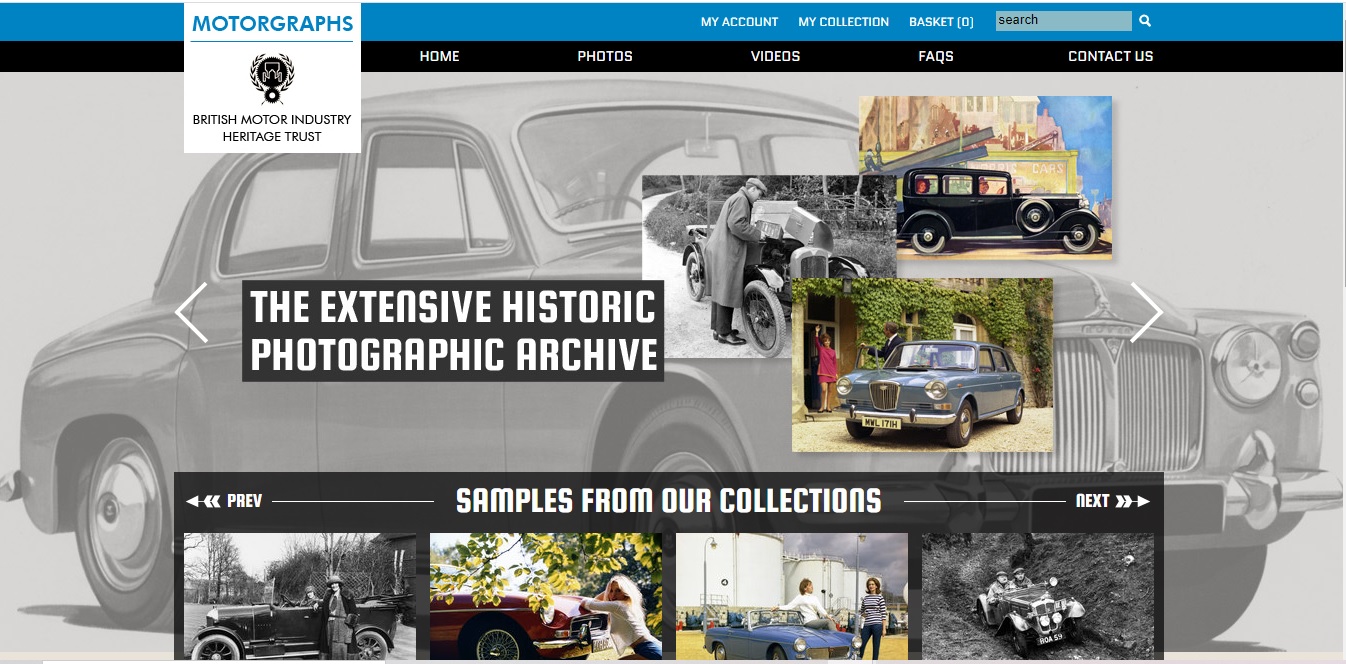 We are slowly digitising more material when we get the opportunity. Pictures are scanned weekly, not only a the request of the public, but also for the museum's use and for our blogs and social media pages. Our aim as an archive is to make as much of our collection as accessible to the public as possible and over the next few months as we return to some sort of new normality, we will once again continue with our digitisation projects. It is a long process, but one that is important to maintain and improve!