Giving our cars a nickname is quite common. In this edition, Jez has got creative with the way he tells his My First Car story.
We're looking to collect and share people's stories of their first car in our new project, 'My First Car'. Each month we'll give you a theme and then we'll publish our favourite stories every two weeks in our Museum blog.
This month's theme is 'Cars with Names' and it shows how our cars are trusty companions, so much so that we give them names!
The Volkswagen Beetle started production in 1938 but it never really took off until the post-war era. Initially known as just Volkswagen, which can be translated to mean 'The People's Car', it later gained the title 'Beetle'. Before the war, the Beetle was to be produced under the Nazi regime in a saving scheme to provide people with cars. Production of the Beetle continued up until 2003 and it remains a popular car due to its starring role in films like 'The Love Bug' and more recently 'Herbie: Fully Loaded'.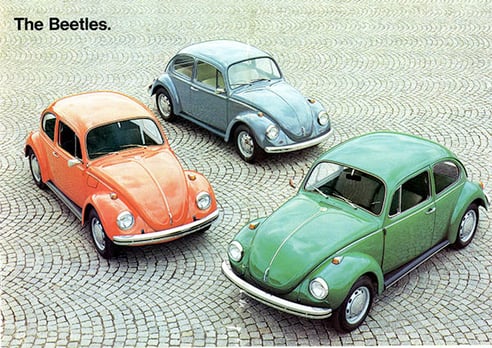 Jez, 16, Beetle, Matt Black
I was 16 when I bought my first car from family friends for £60. It stayed in the garage until I passed my test, only 2 months after my 17th birthday. I spent hours tinkering with the engine and learning how it all worked – testing it by driving it up and down the alley behind my house. In the end, I part-ex'd it for a Triumph TR6 for £100, a profit!

My first car was a Beetle,
Nineteen sixty four.
You could get it up to 60,
With your foot down to the floor.

Air-cooled, flat four engine,
6 volt DC electrics,
Manual wind-up windows,
A motor for eccentrics.

His paint was mainly matt black,
Over time he'd become quite faded.
Not really all that rusty,
Though the metal had degraded.

He was known to all as EMU,
That's what the licence said.
He took me where I wanted,
To work or play instead.

I upgraded certain items,
Fat tyres and different trim.
He looked after me,
So I looked after him.

I got a better stereo,
With a graphic equaliser.
So when we went out driving,
The music sounded nicer.

I'd go digging round in scrap yards,
Looking out for spares.
Once I came home smiling,
With a full set of matching chairs.

He was the first of many motors.
I'd like him back, but it's too late.
He's the one that I remember.
He was EMU. He was great.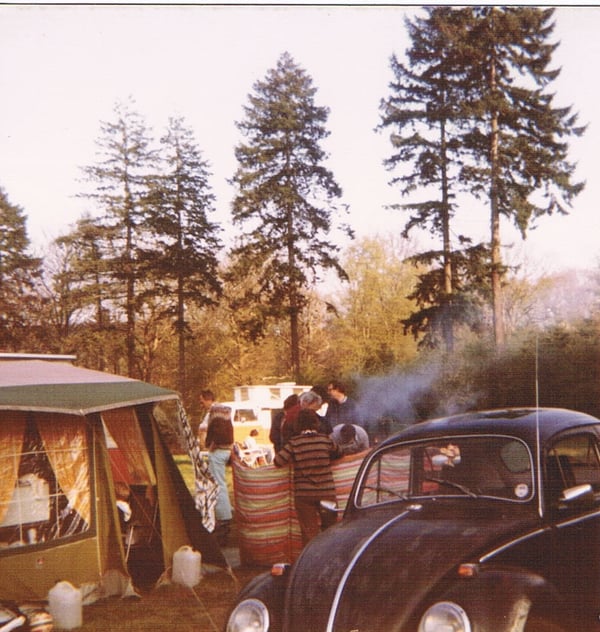 Get in touch
Do you remember the first car you owned or the first one you drove? Do you have fond memories or a story about it you'd like to tell? We'd like to hear about cars of all ages!
Your story should be no longer than 500 words. We'd love to see some pictures of your first car too! To get involved and share your story or for further information, email community@britishmotormuseum.co.uk with the subject 'My First Car'. We may not be able to publish everyone's stories but we will certainly enjoy reading them all!