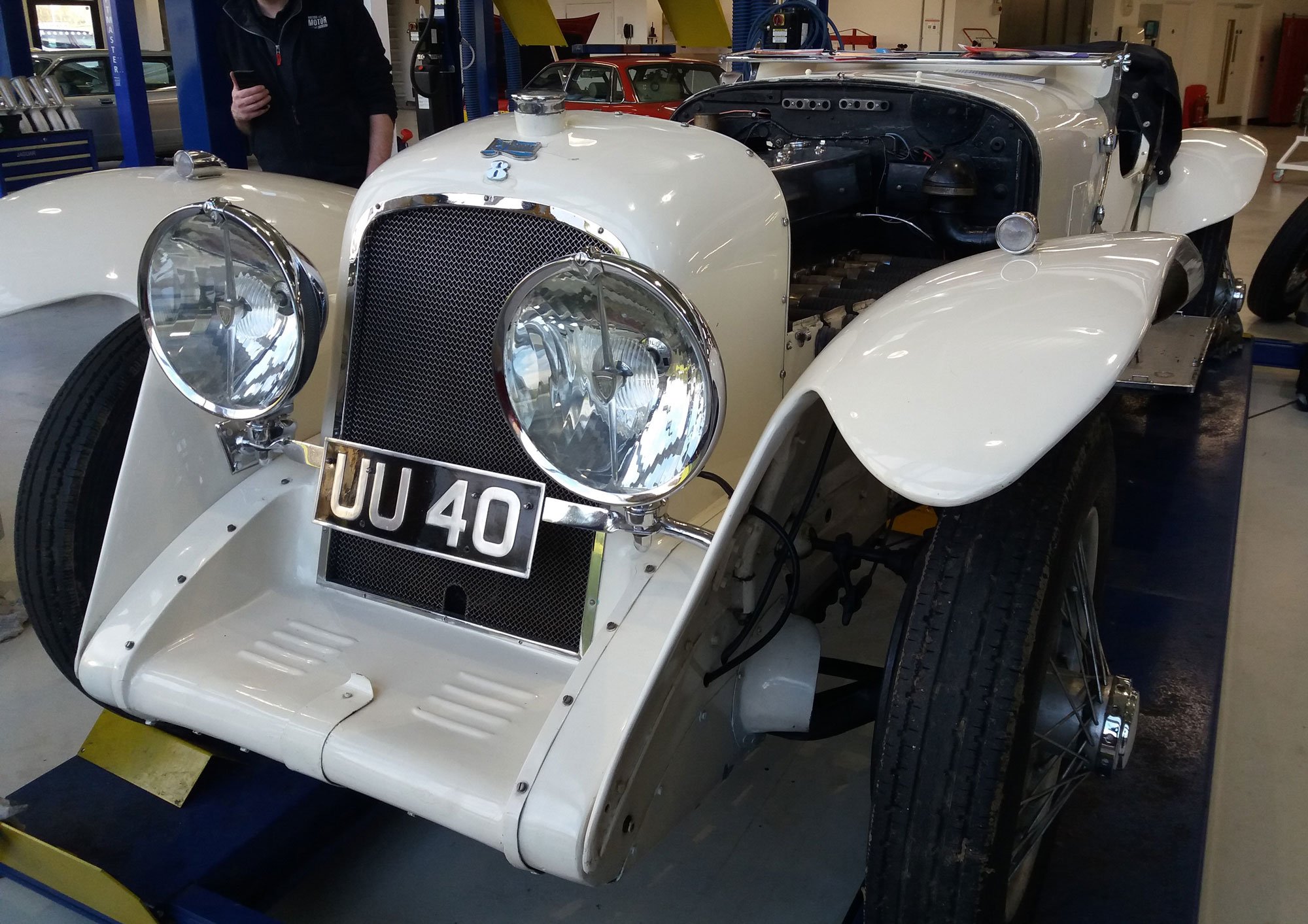 When your average modern car needs a new clutch, it's half a day at the local garage and a new clutch kit from the manufacturer. Not so easy with older cars! The Leyland 8 came into the workshop as it was time for a full inspection. On this particular car the starter motor drives through the gearbox and clutch to the engine, so signs of a slipping clutch show during the starting procedure as well as while driving. And the signs were there.
The most common way to change a clutch is to remove the gearbox. For the Leyland 8, however, it proved more straightforward to take out the 7 litre, 8 cylinder engine, rather than the gearbox and rear axle! To do this, much of the front end bodywork had to be removed, along with radiator and all engine ancillaries. No five minute job!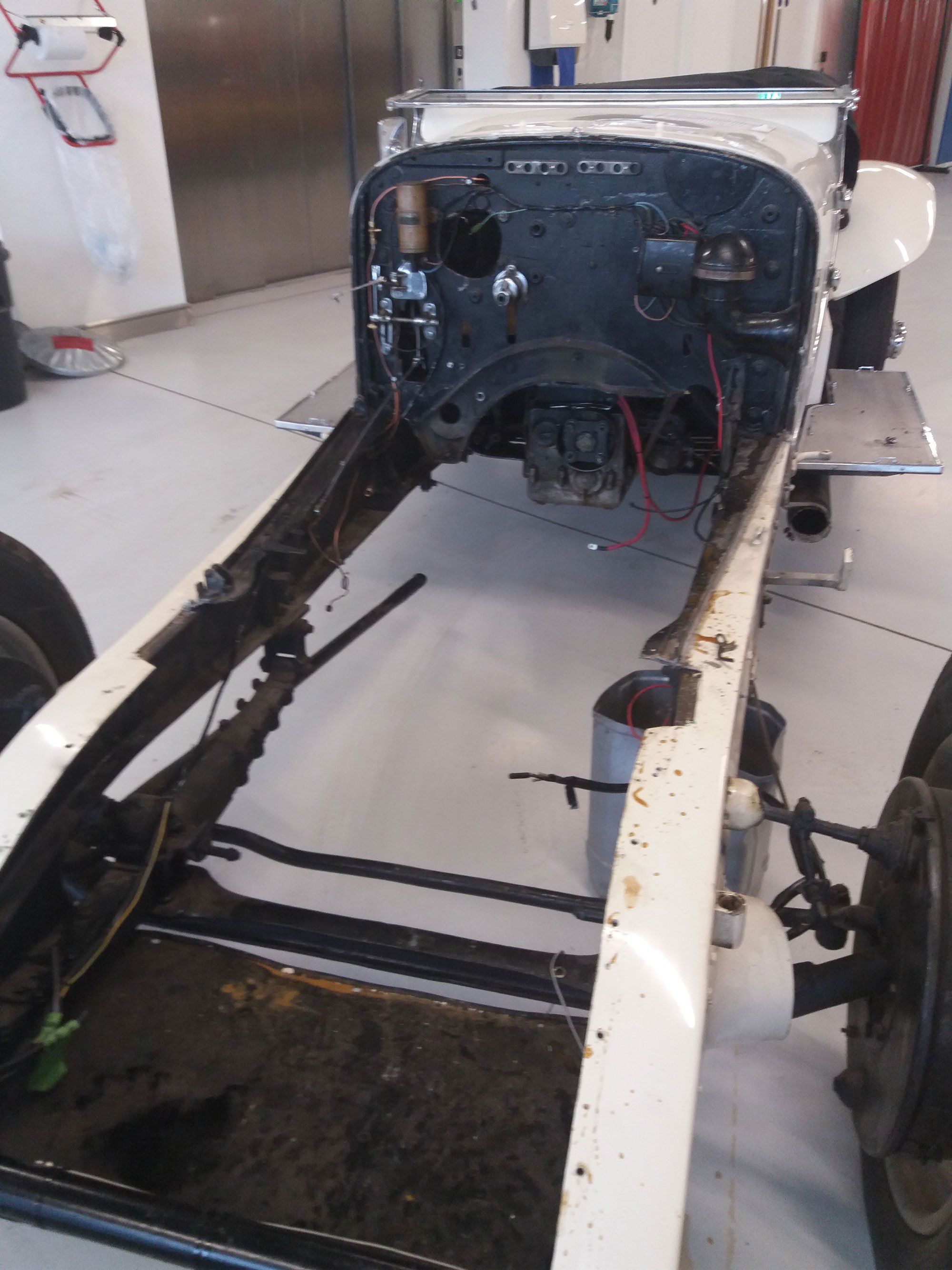 With the engine out of the car, the clutch was removed and inspected. We found the friction material to be worn but all other parts to be satisfactory. The clutch was relined to our specification by a specialist supplier. Consideration needed to be made of the type of friction material, as well as the thickness: too thin and it would wear out quickly, too thick and there would be clearance issues when operating. This would only become apparent on completion of the job and, as you can appreciate, any miscalculation would lead to the whole process having to be done again.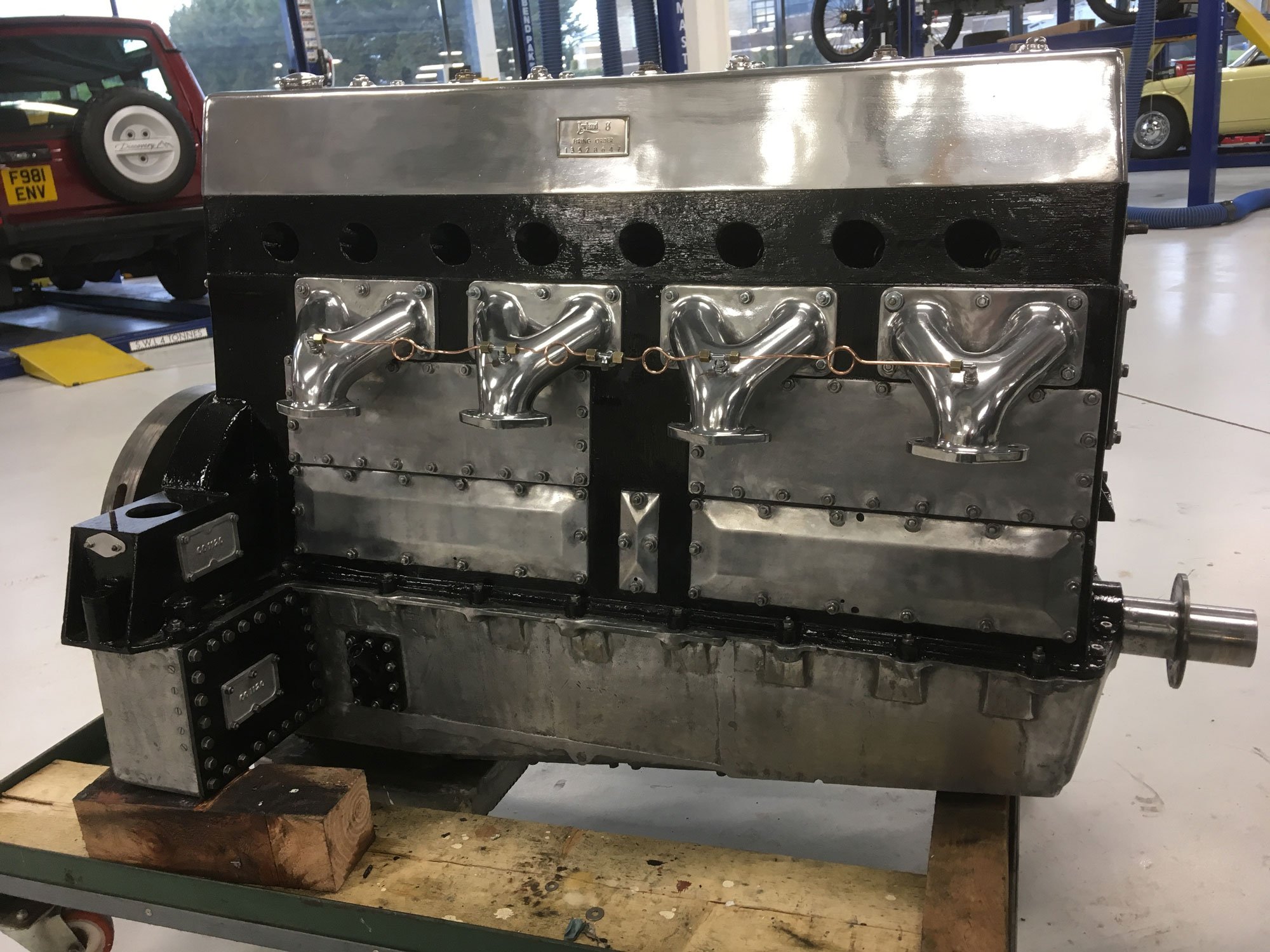 The engine is now back in the car and awaiting a test. That will have to wait, however, as while we had the engine out we took the opportunity to inspect the steering box and discovered that part of the steering gear needs to be re-manufactured. But that's a story for another day…