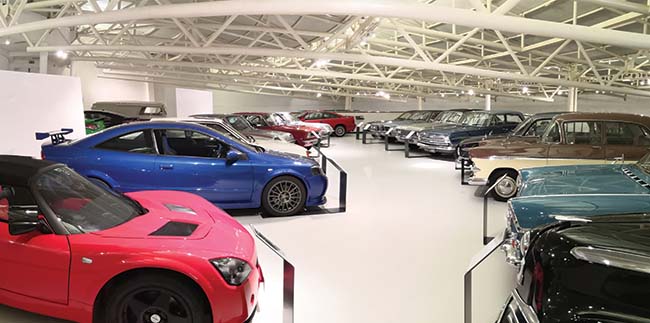 If you have visited the Museum since August or perhaps been keeping an eye on our website or social media, you will know that recently the British Motor Museum became the new home for the Vauxhall Heritage Collection. Around 50 classics arrived from Vauxhall and now, up on the Mezzanine Gallery, there are 24 of these on display together, with a few others dotted around the Museum for those eagle-eyed enough to spot!

What you may not know is that this project has been a long time in the making, with discussions going backward and forward between the Museum and Vauxhall Heritage for many months. We're delighted that the cars are now here but the work is not yet complete!

Phase one was arranging for the Vauxhalls to be safely delivered, valeted and displayed at the Museum. With around another 30 cars going on display, this means the Curatorial team has been busy researching and writing information labels for each of these cars. Now the labels are out with the cars, we're working behind the scenes to put together some more special interpretation to accompany them on the Mezzanine and tell the story of Vauxhall more fully - using an amazing selection of images and objects from the Vauxhall Heritage Archive.

If you haven't already, make sure you come along and admire all these superb Vauxhall classics. And look out for the new display coming soon!