My name is Bryony, the Museum Learning and Engagement Trainee and this blog is going to give you an insight to what myself and the Learning team are up to and what I learn along the way. Hopefully inspiring future generations of Museum professionals. This blog will be monthly updates of what I've been up to!
September came with another change - back to opening 4 days a week to the public. However, with this came lots of opportunities, some of which worked out slightly better than others.
We kicked off September by inviting our volunteers into the Museum whilst we were closed to go through their subject talks. It was great to welcome the volunteers back, many of whom I hadn't had the chance to meet, other than virtually! The volunteers have been working so hard over lockdown to produce some really interesting talks on a range of topics which we can't wait to share with you. They even came in and spent a whole day taking pictures of the cars as you can see below. Can you guess what their talks are on?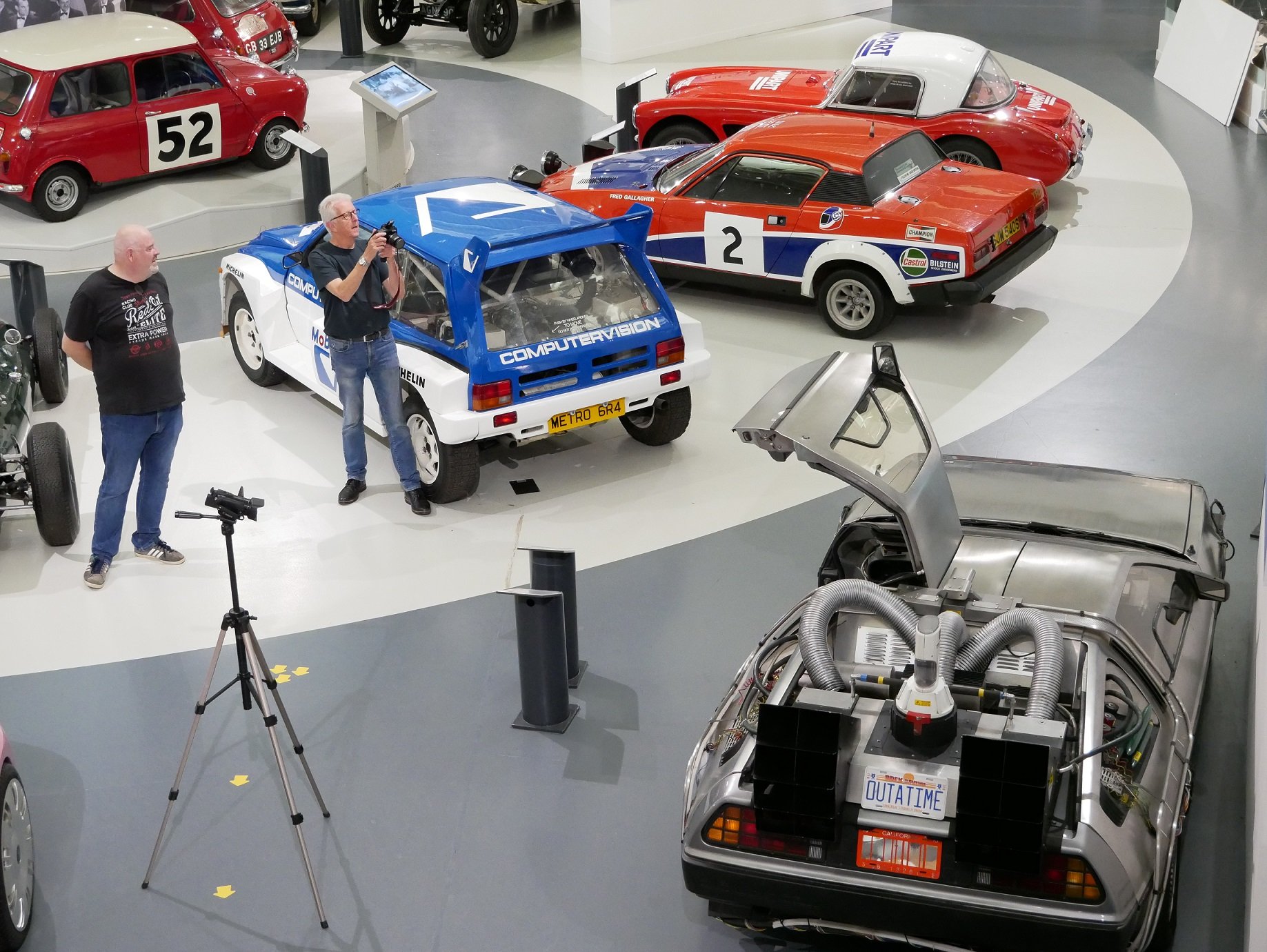 September also came with an opportunity to get back into costume! This time filming for the October Mini Motorists. If you like cats and something catchy it is definitely worth a watch, it's not just for the little ones!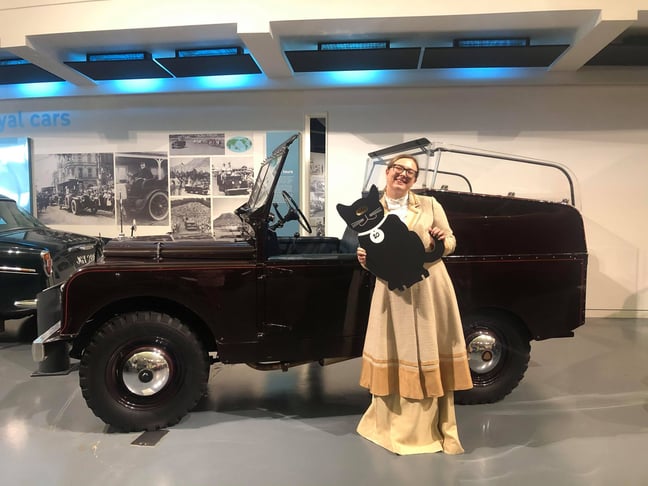 Although it felt like the Summer Holidays had just ended we were already thinking about October Half-Term. This came with the excitement of announcing that we would be taking part in the Where's Wally? Spooky Museum Search organised, and with thanks to, Kids in Museums and Walker Books UK. This is a first for the Museum and we are really excited to be involved in a national event with loads of other Museums!
But that's not all for October Half-Term! It also saw the return of the goody bags. After the success of the Summer Holiday goody bags, as well as the team still not being able to do in-house craft activities, we started making up new goody bags with a brand new activity for October Half-Term. And thus the return of the repetitive (but rewarding) hours of stuffing goody bags.
September however did come with its disappointments. We were meant to be welcoming our first community visit post-lockdown at the end of September but unfortunately, due to local lockdowns, it could not take place. This would have been my first community visit and I was really excited to provide a safe and engaging experience for them. On a positive note, the community group were so keen about coming to the Museum that they have already rebooked! Something I am thoroughly looking forward to near the end of the year.