My name is Imogen Watts and I am the Senior Archivist here in the archive. One of my favourite parts of my job is choosing documents to feature in our archive display case in the museum, which we change each month with a different theme.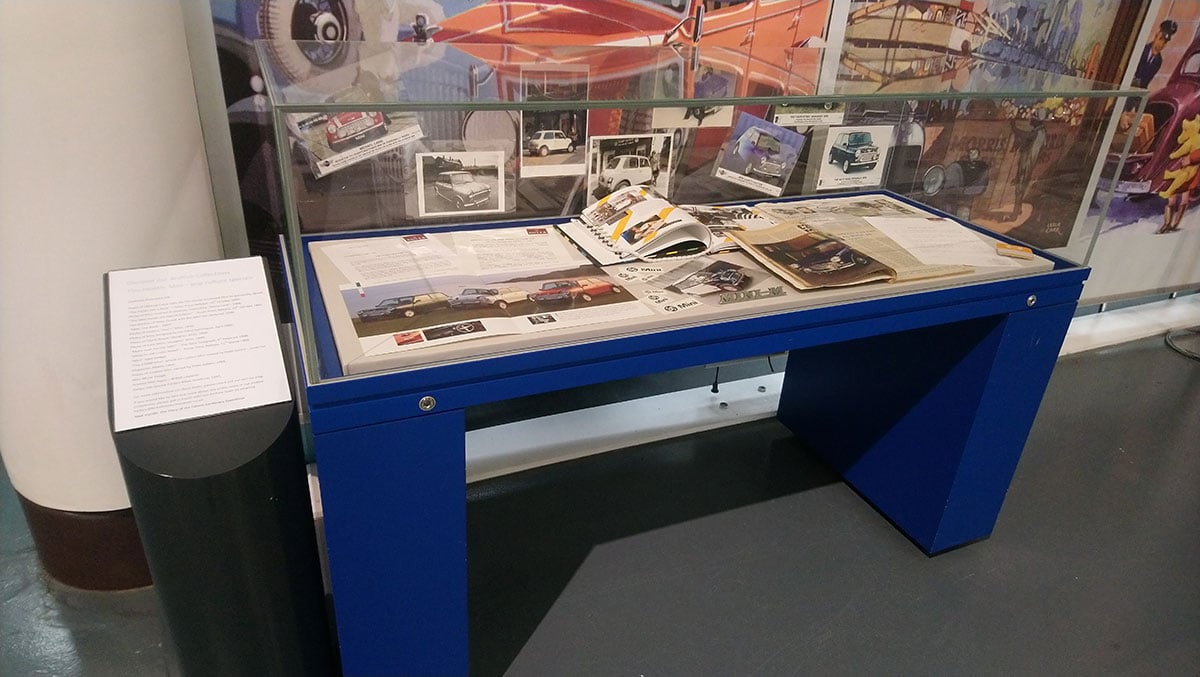 This month's document of the month is from our April display case, which centres on the theme of special edition Minis linked to pop culture. For example, in 1992 there was a trio of special edition Minis produced that were inspired by the film The Italian Job, and in 1999 there was another set of three special edition "designer" Minis designed by David Bowie, Kate Moss, and Paul Smith. Other notable contributors included Mary Quant and the band Jamiroquai (although regrettably these were two separate projects and not a collaboration).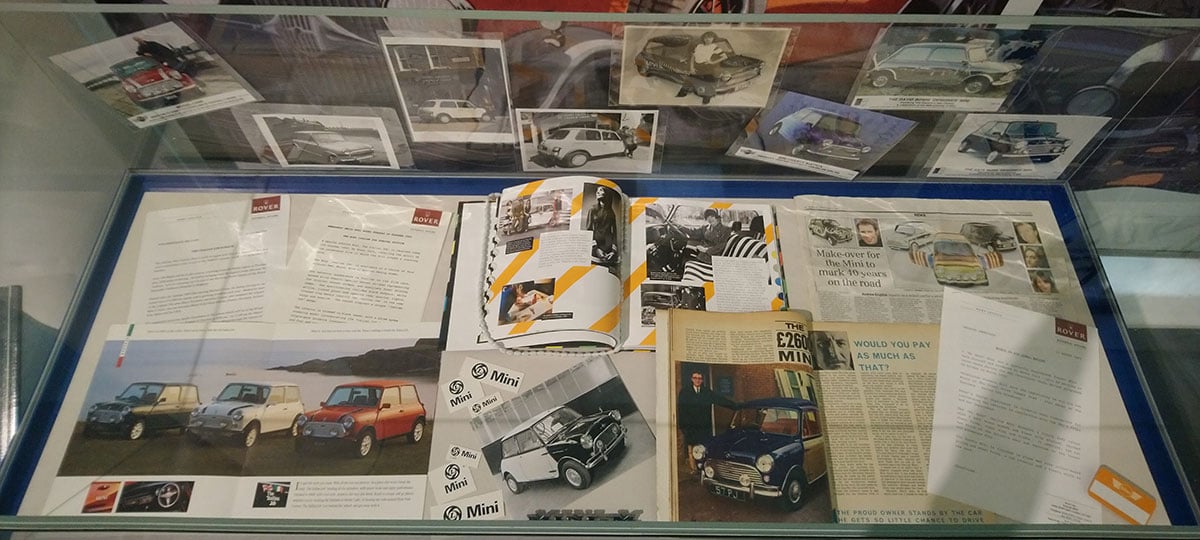 However, the document I'm choosing to focus on this month is not related to any of these.
My document of the month this month is a press release from March 1993. This may seem unexciting at first glance, but I found the story behind it fascinating. In support of Comic Relief in 1993, Rover created two custom Minis in conjunction with the BBC Props and Set Department. One of these was essentially a replica of Mr Bean's famous "citron" greenish-yellow and black Mini, but it's the other that really caught my attention. It was custom-designed for Comic Relief as a Tomato Mini. It was Flame Red, with matching wheel trims and interior, and was finished off with a tomato stalk on the roof.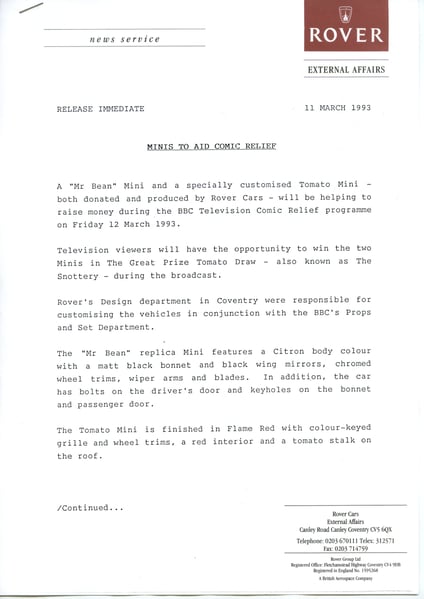 Rod Ramsay, Rover's Marketing Director at the time, said it was "certainly one of the most unusual projects we've ever undertaken" – which is unsurprising!
Both of these Minis were available to be won by Comic Relief viewers in "The Great Tomato Prize Draw" but we have no further details in our archive collection. And, more disappointingly, we have no photos of it either. If anyone knows what happened to the Tomato Mini, or has any photos of it, please do get in touch with us on history@britishmotormuseum.co.uk – we'd all really love to see what it looked like and find out the rest of its story!
To see the full display in our display case, including these documents, simply visit the museum before the end of April and look for the blue cabinet near the shop. Or if you'd like a closer look at any of the documents in our archive collection, please get in touch on history@britishmotormuseum.co.uk to book an appointment in the Reading Room.