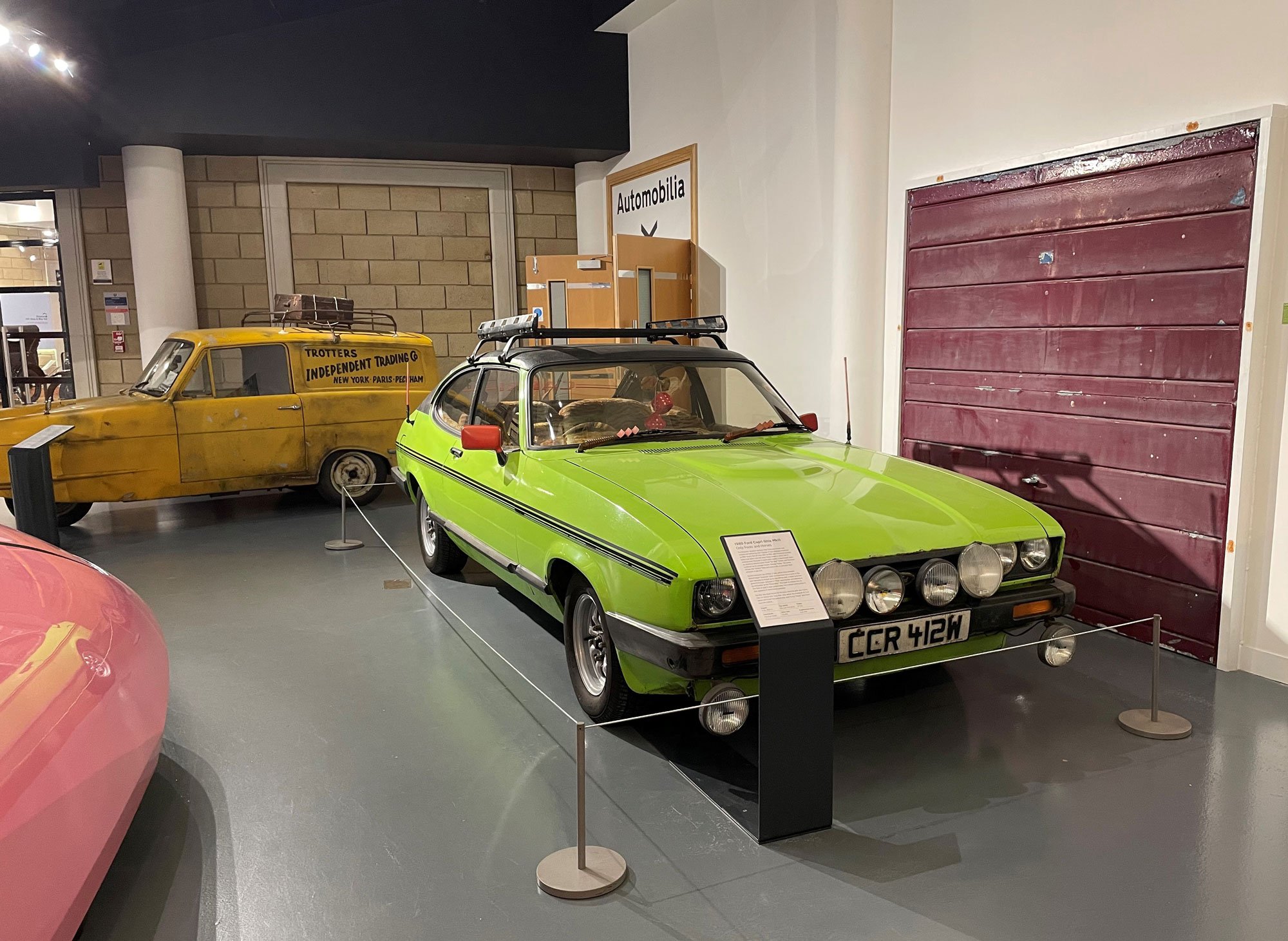 Those of you who are of a certain age must surely have posed by the Reliant Regal van
from 'Only Fools and Horses' during a visit to the Museum. It's one of the handful of
vans genuinely used in the TV series and is owned by TV memorabilia collector, Scott
Harrington. More recently Scott gave us a call to say he was on the hunt for not one but
two more pieces from the show. And now they're here!

The first is Del Boy's 1980 Ford Capri 2 litre Ghia, in startling green paint with tiger-print
interior and a variety of tasteless accoutrements. No wonder Rodney nicknamed it the
'Pratmobile'. To complete the scene, the Capri's backdrop is the actual red garage door
from the Trotters' lock-up. Much of Bristol doubled up for Peckham in the filming and the
garages used on set in the series were recently replaced by the council so Scott added
'No. 22' to his collection. "Crème de la menthe" as Del Boy would say.

In complete contrast, one of the Museum's most important artworks has recently returned
from a spell at the MK Gallery in Milton Keynes. "Bomber Construction" by Dame Laura
Knight was one of 160 pieces that featured in the largest retrospective of her work
in over half a century. Knight is particularly known for capturing the human form, for
example at the ballet or in the circus, during an 80 year career. In the Second World War
she was engaged as a war artist and Bomber Construction depicts the manufacture of
Stirling bombers at Longbridge. The focus of the work is Trudie Freckleton, one of the
many women that were employed in the war effort. She notably became the first woman
supervisor at Austin.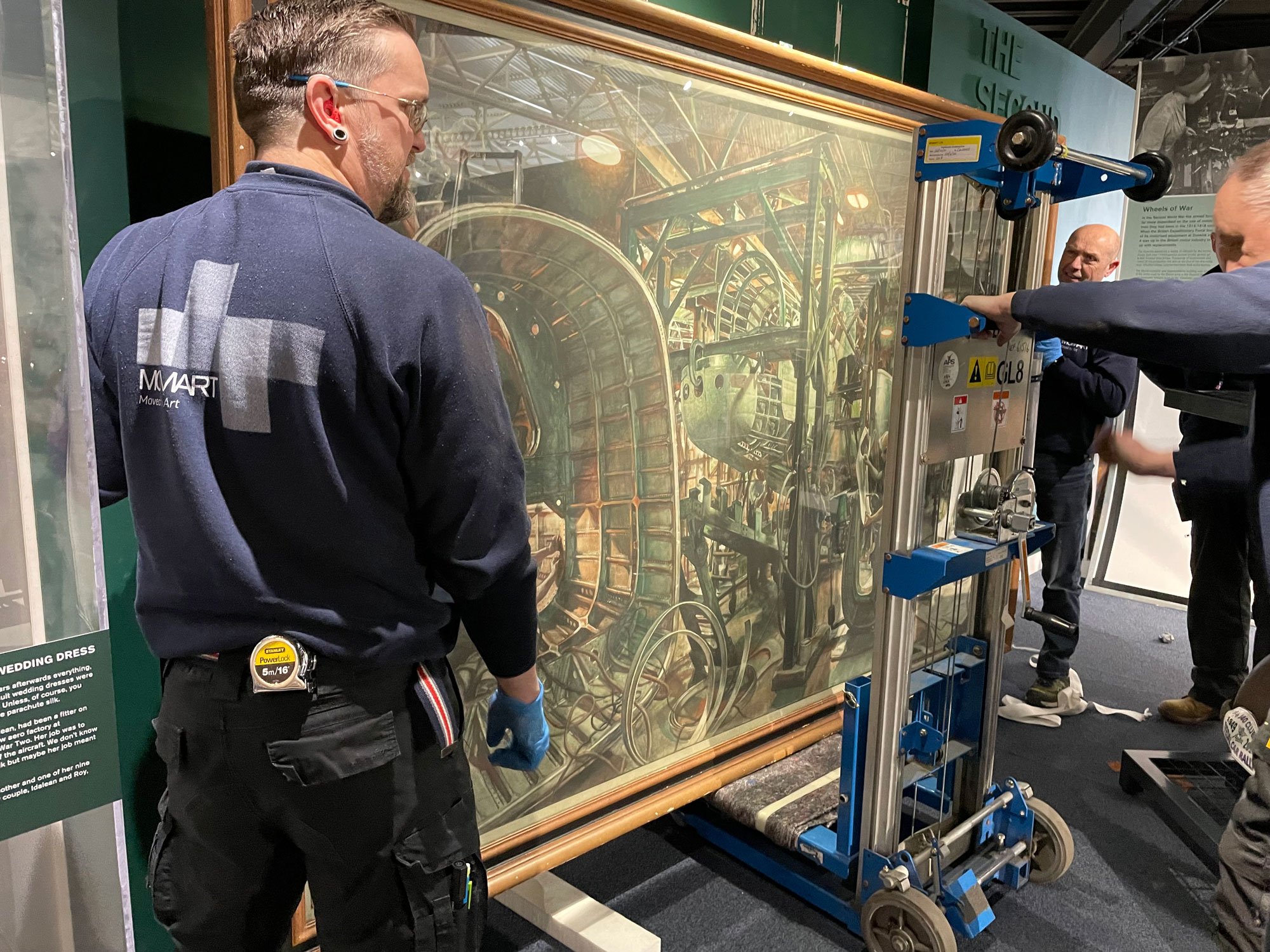 At over three metres by two, it was amongst the largest paintings in the exhibition. Thanks to the team at Momart, it has been safely reinstalled at the Museum and can be found in the 'Making British Cars' exhibit under the mezzanine. Do check it out the next time you visit – it's a fascinating moment in time.
- Stephen Laing, Head of Collections