Back in December of 2018 the Curatorial team received a letter with the fantastic offer of a Ford Escort RS1600 for our collections. All museums have a Collecting Policy which dictates what objects and items they look to accept. This is our first step over at the Museum, when offered a donation like this. The Collecting Policy often takes into account what we have in the collection. Will the new object add to the story of the British Motor Industry? Do we already have an example in the collection? Does this fill a gap in our story?
Those of you who are familiar with the history of the Trust might know that our collection is British Leyland centric so we are always looking for the chance for some fresh perspectives.
Filling the gaps for us isn't the only thing we need to consider. With our new Collections Centre we pride ourselves on having most of our collections out on public display – but we are only able to do this if they are in a safe and suitable condition. Although we have a talented and dedicated workshop – we need to be sure we are able to properly care for any vehicles we take on, now and in their future. As a result it was really important that we go to see the cars and make sure we had the time and resources available to get them and their stories out to the public. After visiting the previous owner in Wales at the very end of 2018, we were very excited to go ahead with accepting the donations!
On a very wet, windy (and even snowy) day in March this year I accompanied two of our Workshop Technicians back to Wales where we would load up the Escort and Merlin onto a transporter and deliver it back to the Museum.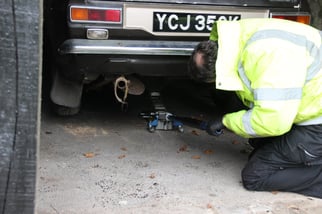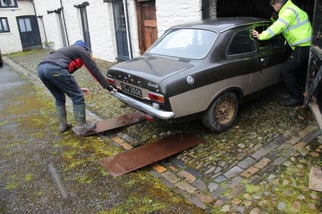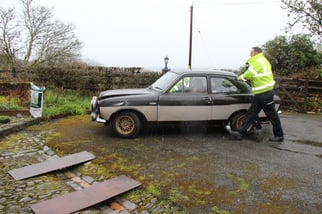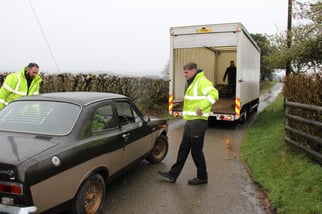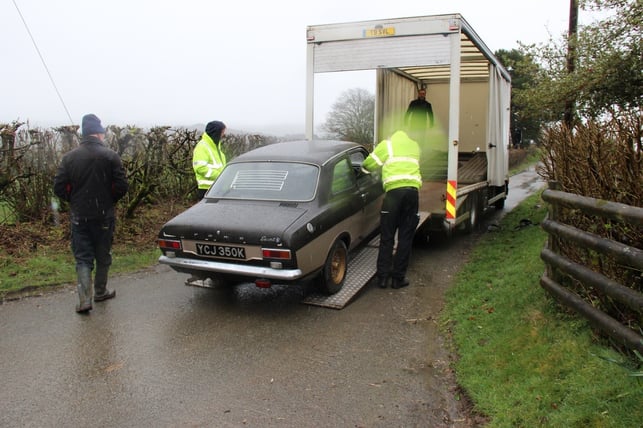 The Ford Escort was the first to be loaded up on the transporter, followed closely by a Merlin Kit Car which the family also had stored in the same garage (despite us having to pause a few times and unblock the lane!).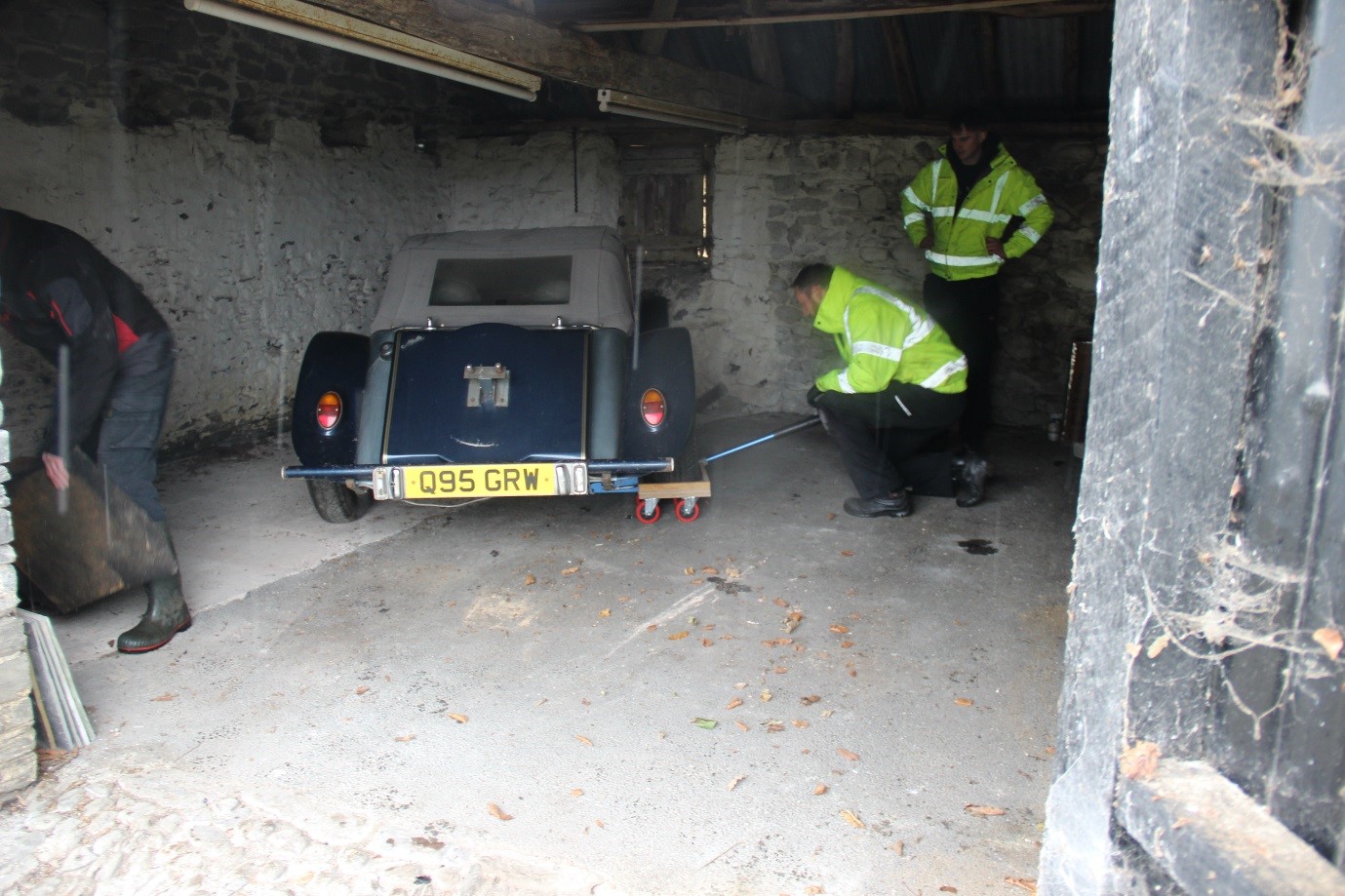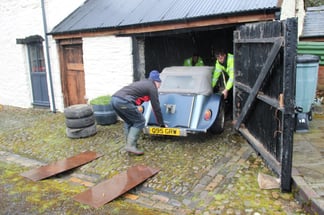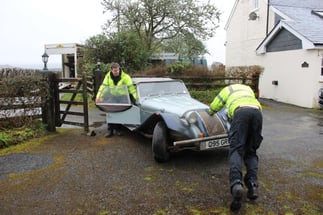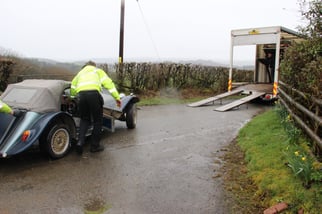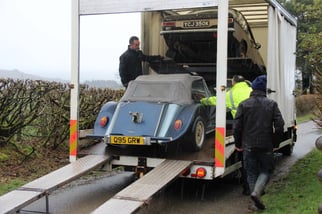 And with that we were ready for the long journey back to the Museum. It is wonderful for us to be able to put new and exciting things out on display for our visitors and you can now see the cars on display and in the workshop. We anticipate that the Workshop will be kept very busy with restoration and conservation works for both the vehicles over the next few months, and it's likely that you might spot them from our Workshop viewing gallery In the Collection Centre. We are very grateful to the Coslett family for offering the cars to us last year – and hope you enjoy them on your next visit to the Museum!