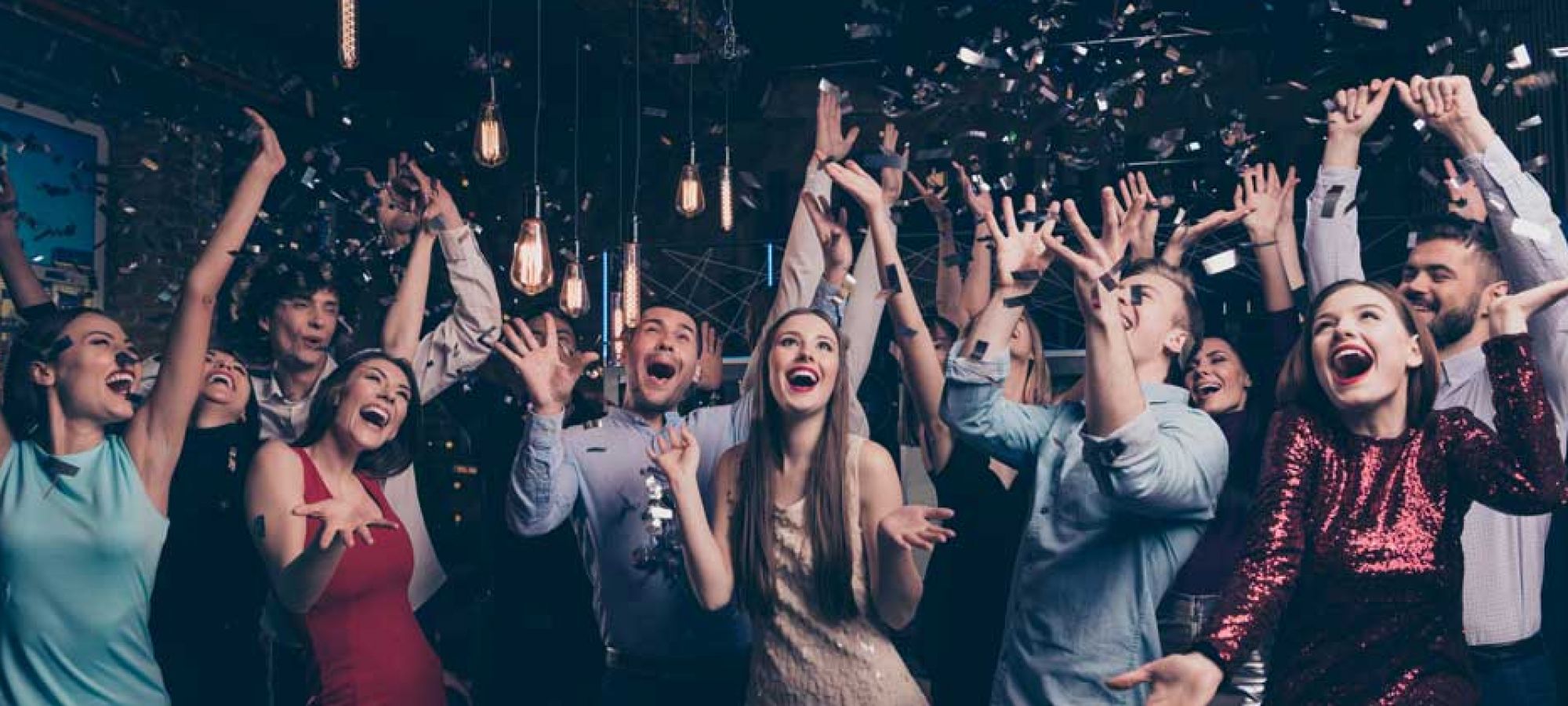 Looking for a Christmas Lunch with a difference?
Enjoy a Festive Lunch with a difference in our brand new Sky Suite at the British Motor Museum. Includes a 2 course Christmas Lunch with all the trimmings, a glass of wine or soft drink, crackers and entrance to the Museum.
Our Festive Lunch is just £19.95 per person (inc VAT)
Dates available: 4, 10, 11, 15 and 18 December 2019
--- Christmas Lunch Menu ---
--- Mains ---
Turkey Parcel filled with Minced Pork, Cranberry and
Sage Wrapped in Pancetta with Rich Roast Gravy,
Seasonal Potatoes and Vegetables
Slow Braised Featherblade of Beef with Glazed Shallots,
and a Red Wine Jus, Seasonal Potatoes and Vegetables (GF)
Butternut Squash, Spinach and Feta En-croute,
Tomato and Tarragon Sauce (V)
--- Dessert ---
Christmas Pudding Brulee
with Cinnamon Shortbread
White Chocolate and Berry Cheesecake
with a Mulled Berry Coulis
---
Tea and Coffee
To book your Christmas Lunch call the booking team 01926 649649, or email bookings@britishmotormuseum.co.uk
---
Private and Corporate Christmas Dinners and Parties
Private groups can enjoy pre-dinner drinks in the British Motor Museum before sitting down to a delicious 3 course Christmas Dinner with all the trimmings in our newly refurbished Sky Suite, located on the rooftop of the Museum.
Our Christmas Dinners are only £35 per person (inc VAT) and include pre-dinner drinks in the Museum and hire of our Sky Suite.
Minimum numbers 100.
--- Christmas Dinners Menu ---
--- Starters ---
Spiced Pepper and Pumpkin Soup (v)
Confit Pork and Caramelised Apple Terrine
with a Rhubarb and Ginger Chutney
Goats Cheese, Tomato and Black Olive Panna Cotta,
Fraise Salad and Red Pepper Dressing
--- Mains ---
Turkey Parcel filled with Minced Pork, Cranberry and
Sage Wrapped in Pancetta with Rich Roast Gravy,
Seasonal Potatoes and Vegetables
Slow Braised Featherblade of Beef
with Glazed Shallots, and a Red Wine Jus,
Seasonal Potatoes and Vegetables (GF)
Butternut Squash, Spinach and Feta En-croute,
Tomato and Tarragon Sauce (V)
--- Dessert ---
Christmas Pudding Brulee
with Cinnamon Shortbread
White Chocolate and Berry Cheesecake
with a Mulled Berry Coulis
Mascarpone Tiramisu and
Caramel Sauce
---
Tea, Coffee
To book your Christmas Dinner call the booking team 01926 649649, or email bookings@britishmotormuseum.co.uk