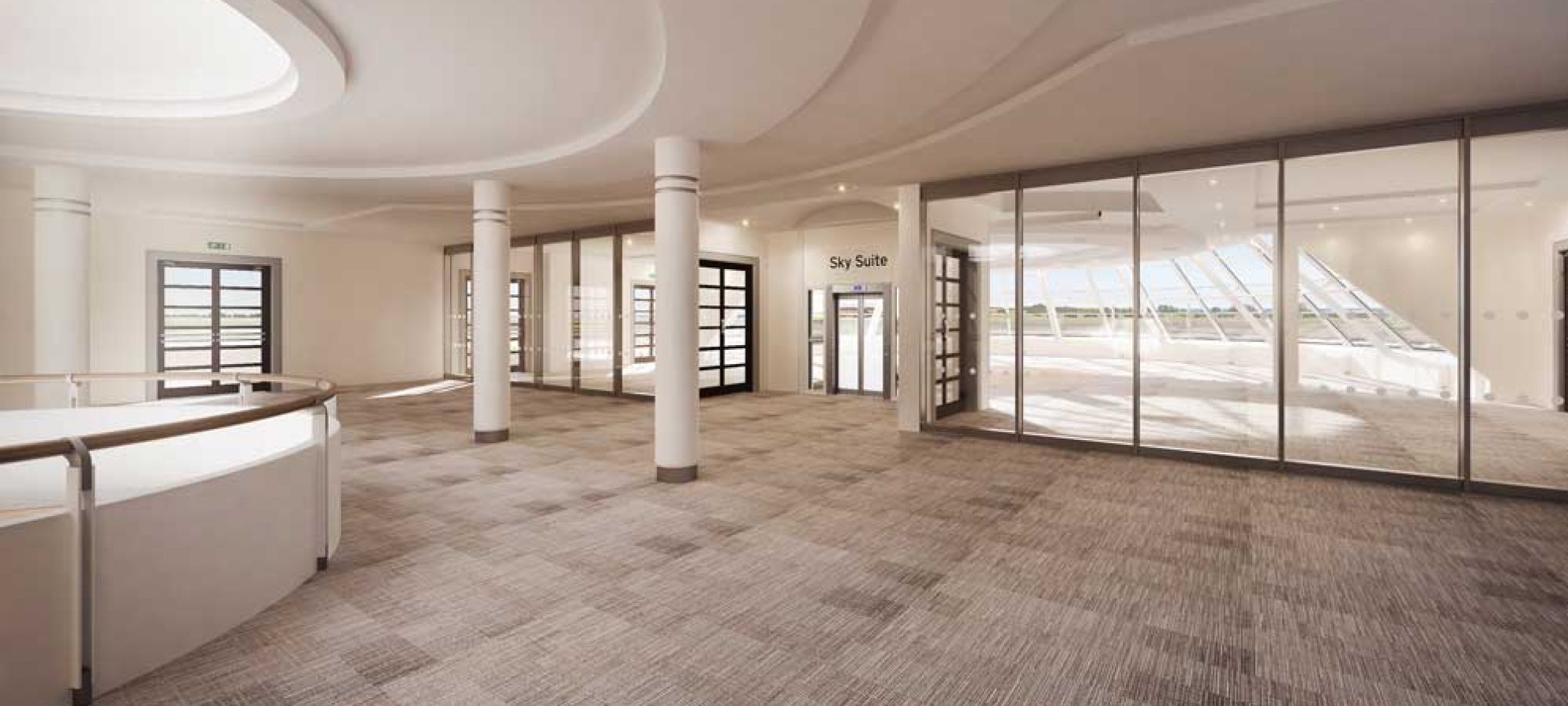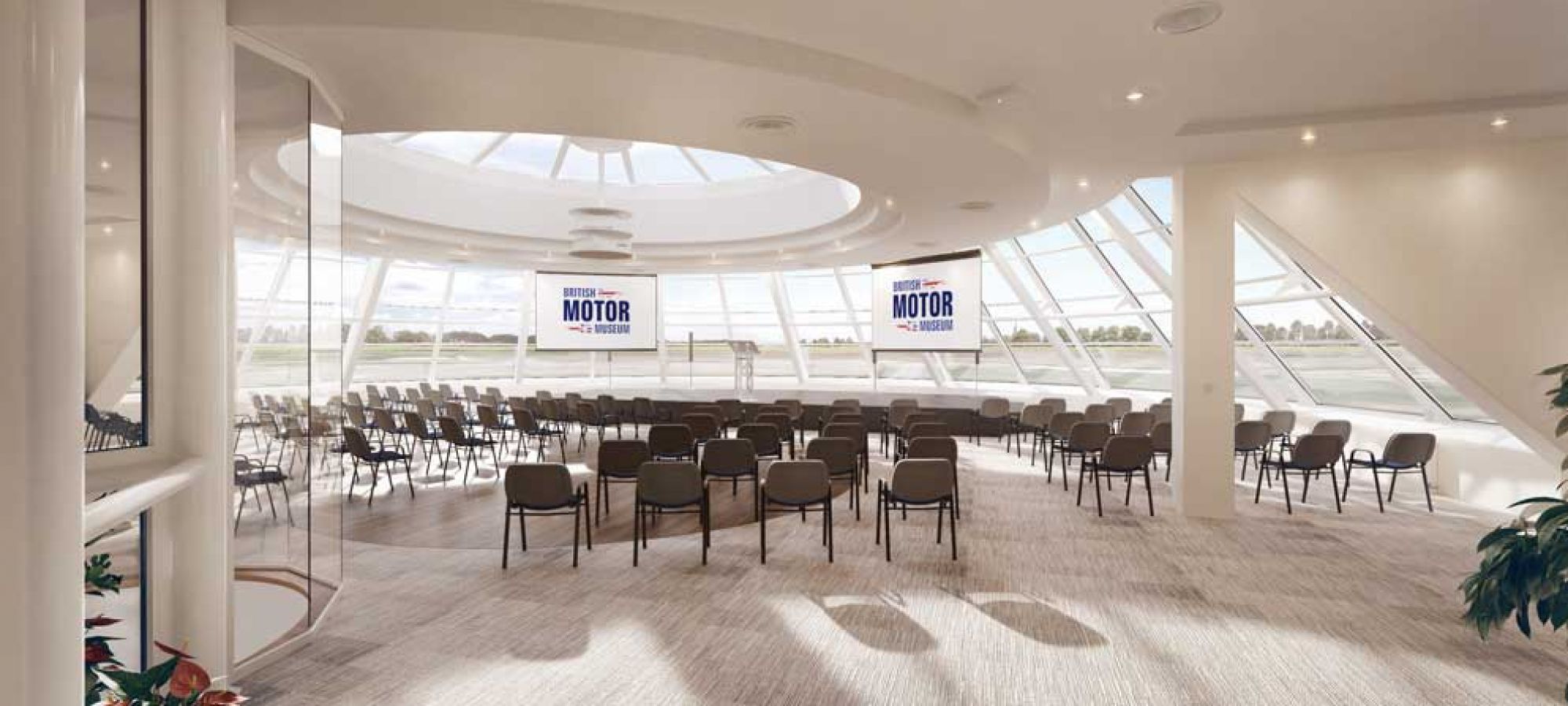 The Sky Suite is a stunning new event space on the Museum's top floor with panoramic windows, rooftop balconies and beautiful views of the Warwickshire countryside.

The natural daylight from the multiple skylights and windows, along with the flexible layout make the Sky Suite perfect for conferences, award ceremonies, dinners and special events.
Completely self contained, the Sky Suite is a truly unique event space.
To make an enquiry please call us 01926 649649, email us bookings@britishmotormuseum.co.uk or fill in our online enquiry form
---
Sky Suite Specification

Sky Suite Capacity
Theatre front projection: 250
Theatre back projection: 210
Cabaret front projection: 150
Cabaret back projection: 110
Dinner: 250
Sky Suite Dimensions
Height: 3.2/3.35m
Length: 21m
Width: 20.6m
Area: 360m2