This exhibition, supported by the Heritage Lottery Fund, was part of the opening programme for the Collections Centre, based at the British Motor Museum.
'Car Stories', supported by local artist and photographer Lara Platman was a community project and exhibition which supported the funding objective set out by the Heritage Lottery Fund 'making a lasting difference for heritage and local people'.
The purpose of this project and exhibition was to increase the significance and meaning of cars in peoples' lives by exploring the human stories relating to cars and discovering how they can shape our life experiences.
Gathering stories from a range of local audience groups, with the assistance of the British Motor Museum's Oral History Volunteers, building models with two local primary schools, producing a short animation film with the Lillington Youth Group and creating a series of portrait studies of retired and current work force, 'Car Stories' aims to allow the collections to become more meaningful to a wider audience.
'Car Stories' exhibition ran until June 2016 in the Collections Centre.
Click here to listen to some of the 'Car Stories'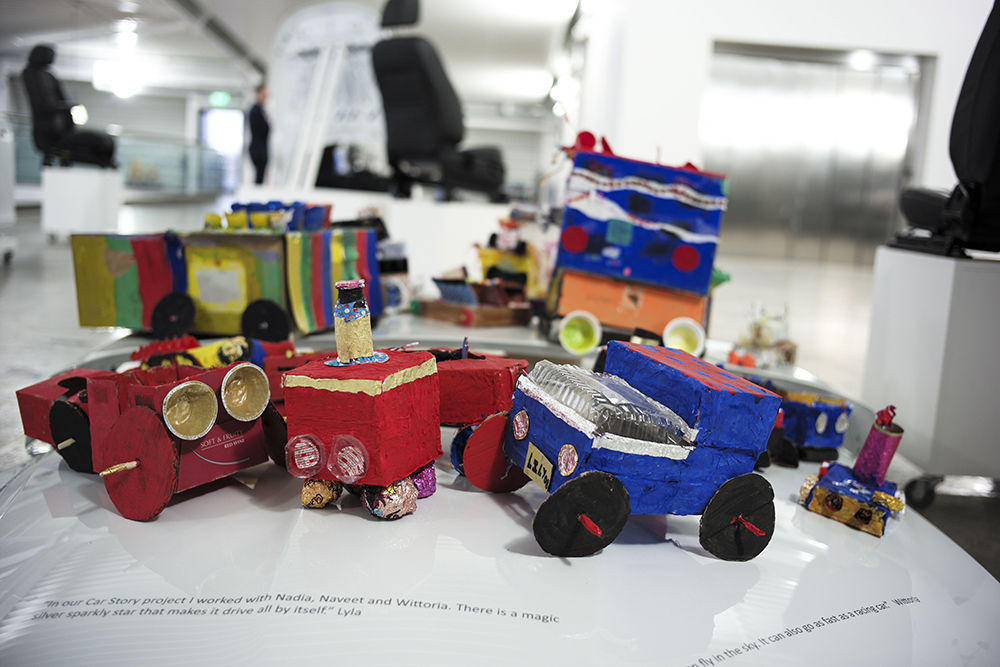 The people that made 'Car Stories'...
We would like to thank the following for the making of this exhibition
Royal Star and Garter Residential Home, The Macular Group Leamington, Sydenham Primary School, Lighthorne Heath Primary School, Lillington Youth Group, ZF TRW, Jaguar Land Rover.